IMS condemns conviction of Mehman Huseynov in Azerbaijan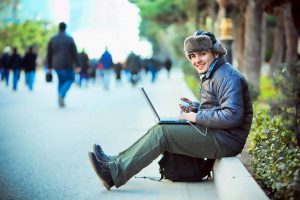 On March 3rd, 2017 the court sentenced Mehman Huseynov under the Article 147.2 of Penal Code of Azerbaijan Republic, for "defaming" the law enforcement agencies, after the blogger went viral against alleged torture in police custody. His lawyers confirmed there were visible signs of torture on his body.
"I am shocked and deeply distressed by this shameful verdict, which is nothing but a mockery of justice. Azerbaijani law-enforcement agencies have earned notorious reputations for using brutal and unlawful interrogation methods. Instead of investigating the credible torture claims, the authorities have chosen to jail the blogger", says Gulnara Akhundova, Head of Global Response, IMS.
Mehman Huseynov is known for speaking out against injustice and official corruption. His video-reports often generates a big interest on social media. Mehman is the chairperson of IRFS,  a long-time partner of IMS and one of the most ardent critics of free expression violations in Azerbaijan.