Independent journalists and media organisations around the world are often in critical situations. IMS' rapid response mechanism is part of an organisational toolbox that makes it possible to react to changing situations quickly. Photo: NURPHOTO
Responding to crises and opportunities
Radical changes to a society can happen overnight, not least in 2021 when the world saw a pandemic, governments overthrown and armed conflicts. Developments like these present new challenges for local journalists, who, from one day to the next, might face new restrictions, lack essential safety equipment or have difficulty accessing sources
IMS' Rapid Response programme was created for the types of situations in which urgent and agile support is needed.
IMS' rapid response mechanism helps journalists to operate safely while producing reliable, conflict-sensitive information for the public, which can be of vital importance in challenging situations. The type of emergency varies from conflict and humanitarian disasters to political coups and turmoil. But the programme also responds to new opportunities, such as a peace agreement or the end of a dictatorship. The form of support, however, depends solely on the context and needs of the local media. Safety seminars, training sessions in investigative journalism, initiating dialogues between the media and local authorities and replacing broken equipment are a few examples of what the programme has provided in emergency situations.
Lebanon in crisis
Responding to multiple crises – the explosion in the Port of Beirut, the Covid-19 pandemic and the Lebanese economy's turn from bad to worse – IMS' Rapid Response team started several initiatives to support local journalism. The efforts brought together a host of media and civil society actors, leading to several interesting and fruitful collaborations. One was a series of investigative reports on socio-economic issues by the think tank Triangle, condensed into popular videos by IMS partners Megaphone and Daraj. The videos focused, for example, on the abuse of foreign workers in Lebanon and corruption in the cement industry. All shed light on the root causes of the discontent in the country as well as proposed solutions to prevent malpractice and nepotism. The videos on these important topics reached more than 40,000 people on social media.
Furthermore, IMS' Rapid Response programme, in close collaboration with IMS' MENA department, funded local content production, organised psycho-social support for journalists, provided advice and ideas for media partners and participated in international partner coordination efforts.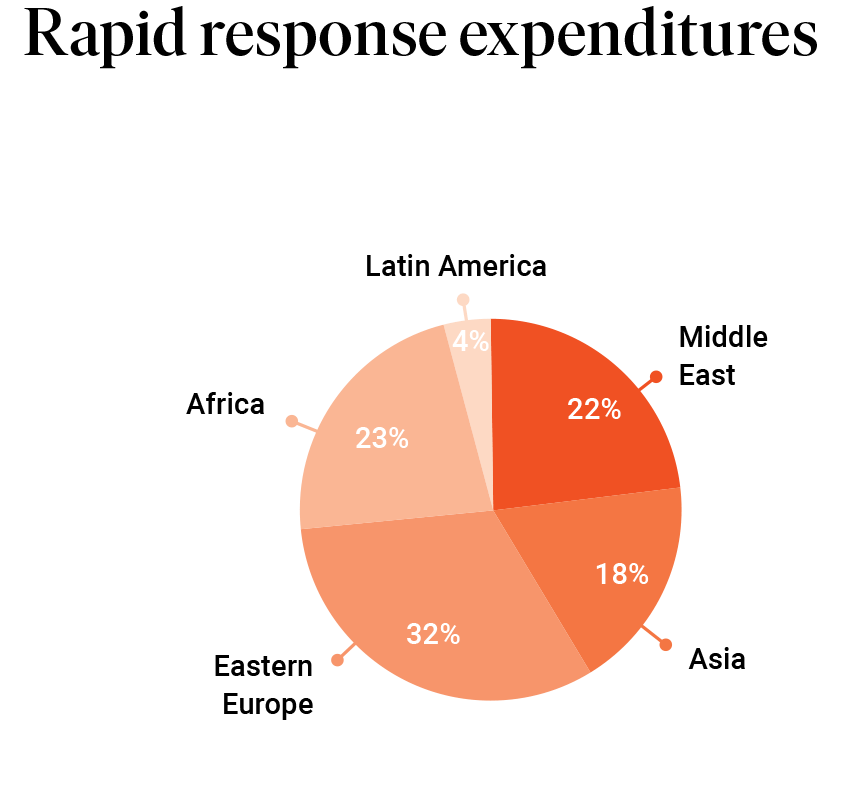 Covid-19 and disinformation in Armenia
Before the Covid-19 pandemic hit the country, Armenia was going through a delicate time of political reform, complicated by increasing disinformation and a low level of media literacy in the population. As Covid-19 started to spread, it became critical to spread awareness about both the circulation of false information as well as health and safety measures. Different groups were spreading disinformation and denying the existence of the coronavirus as an attack on the government's Covid-19 restrictions and to further their own political interests.
The IMS Rapid Response programme supported local partner MediaLab's creative campaign of satirical cartoons to improve media literacy and protect public health. With animation, humour and journalistic standards, MediaLab's campaign ended up with more than one million views on social media, quite remarkable in a country of just under three million inhabitants. The Armenian Ministry of Health later expressed its gratitude for MediaLab's efforts in the fight against disinformation on Covid-19.
This article was published in IMS' Annual Report 2021