Since the announcement of the 2020 Belarusian presidential election results on 9 August, mass protests against the election results have become a regular occurrence in major cities across Belarus, and people of all ages and gender participate. Here senior citizens have gathered in an opposition protest in central Minsk (Photo by StringerTASS via Getty Images)
Citydog.by: a niche media outlet mobilising change in Belarus
Independent media have the ability to strengthen community building and encourage civic activism, especially when their business model and core mission goes hand in hand. A shining example of this is the Belarusian online magazine CityDog.by which has contributed actively to the mobilisation of civil society at a time when a pandemic and intense political unrest have pushed the country into a state of emergency.
2020 has been a challenging year in Belarus. Political protests have flared up in an unprecedented manner after the presidential election in August. Since the beginning of the demonstrations, the UN has documented that protesters, journalists, human rights defenders and ordinary citizens of all ages and genders have faced violence, arbitrary arrests, detentions, torture and other violations of human rights. Media and journalists have been particularly targeted, and internet blockages have prevented many online news media outlets from publishing.
Simultaneously, the country is going through a national health crisis due to the Covid-19 pandemic. As opposed to many other countries in Europe, there have been no lockdowns and the government hasn't developed a strategy to contain the virus. Few Belarusians believe the government's numbers on the spread of the virus. Back in March, Aleksandr Lukashenko claimed that coronavirus could be cured by drinking vodka and going to the sauna; his approach to the virus didn't change until the political uprisings spread, which he then demanded be shut down due to health risks.
This is the environment that CityDog.by is currently working in, and it has made the importance of the independent media outlet's work even more significant.
"We have long provided reliable, critical information and pushed for civic activism. Conditions are tough right now, but what we see is the rise of civil society. I'm proud that CityDog.by can contribute to the mobilisation of civil society at this crucial time," Iryna Vidanava, Co-Founder and CEO of CityDog.by, says. She adds: "I feel hope."
Setting clear objectives
In order to understand the impact of CityDog.by and why it has been so well equipped to stimulate civic engagement during Covid-19, it is important to know the background and business model of the publication.
CityDog.by was launched in 2012, during a time when a lot of changes were stirring in Belarus. With new possibilities created by the internet and social media, independent outlets had momentum to step into the media market, away from their marginalised position in the country.
From the onset, the heart of CityDog.by was urban development in the capital – creating a city by and for the people – and from that starting point, the founding team developed their concept:
"We wanted to create a niche digital news publication with a big component of lifestyle coverage, but with a special aim on fostering the sense of identity, community and civic engagement. At the forefront, we had the idea that people can change their lives and their city. The goal was a mission-driven magazine with a business mind and technical savviness," says Iryna Vidanava.
Reaching a "golden audience"
Their target group was sharply defined as well: Minsk residents, 25-35 years old, well-educated, active, living in couples or young families and with a relatively stable income. As many who work in media industry around the globe will know, this attractive audience group has proven to be particularly difficult to attract and maintain as subscribers. But CityDog.by had a plan:
"From the start, we had decided on a very engaging approach. We write in a distinguished, approachable tone of voice, we prioritise dialogue with our readers and we never preach to our readers but see them as our heroes. We don't speak from an ivory tower but aim to bring different perspectives and find communal solutions," Iryna Vidanava explains.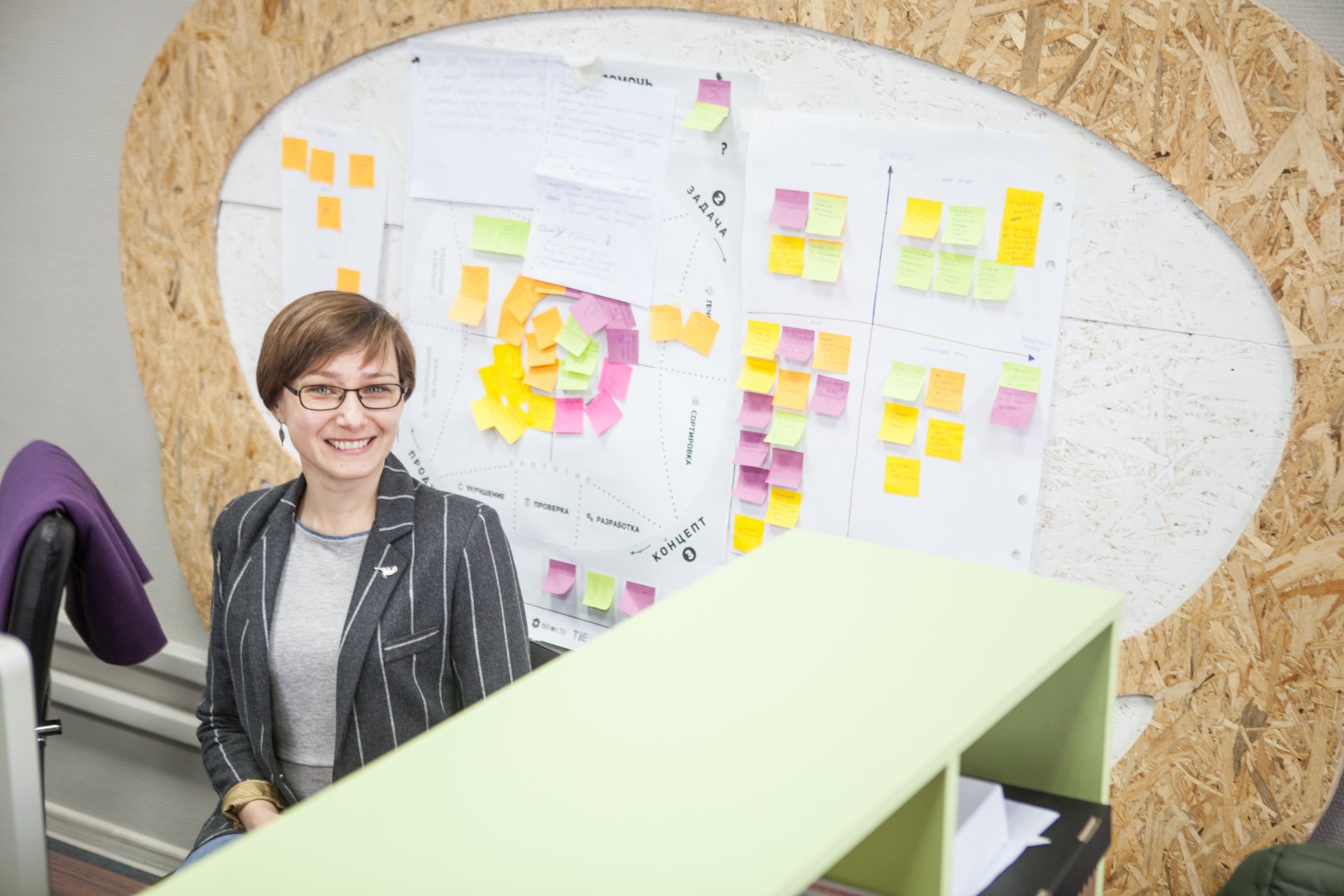 This approach resulted in several concepts that CityDog.by is well-known for today – some which may now seem obvious, but weren't back when the magazine was first launched. Instead of covering celebrities, they write about ordinary people who do important things for the city and their community. They hosted events for their audience before it was popular to do so. They were among the first media outlets in Belarus to establish a social media presence.
Today, CityDog.by is one of the leading online media platforms in Belarus. Their focus remains on storytelling and on publishing content that is interesting and close to their audience, both geographically and in terms of interest.
At the same time, they never stray from ideological visions or journalistic professionalism: "We never let our closeness to our audience and sources blur our high journalistic standards and we make sure to fact check everything. That makes us reliable to our readers," Iryna Vidanava states.
Supporting civic activism during the national crisis
After the outbreak of the pandemic, CityDog.by started a Covid-19 news stream with updates and guides on how to stay healthy, both physically and mentally. They have covered their readers' perspectives and experiences during the pandemic. Since August, they have also started doing daily updates on the political protests. "We have listened to our readers' needs and made sure that they could find fact-checked, reliable advice on their most pressing questions," Iryna Vidanava says.
An interesting aspect to their approach is that their status as an urban development magazine has helped them stay – at least somewhat – under the radar, and that has proven important during the internet shutdowns:
"Our website hasn't been blocked like so many others. I think it's an advantage that we're not a news site, but a niche magazine. We've been able to provide critical, trustworthy information to the public and push for civic activism even during a time when the government is tightening their grip around the information flow."
CityDog.by's focused, engaging approach has also proven fruitful during the crisis. Not only have they established a loyal, trusted relationship with their readers and are in tune with their needs, they have also established a close relationship with civil society in Minsk. This is particularly valuable in an environment where the government hasn't taken any actions to protect its citizens from the pandemic and is violating its citizens' human rights in order to keep the political power.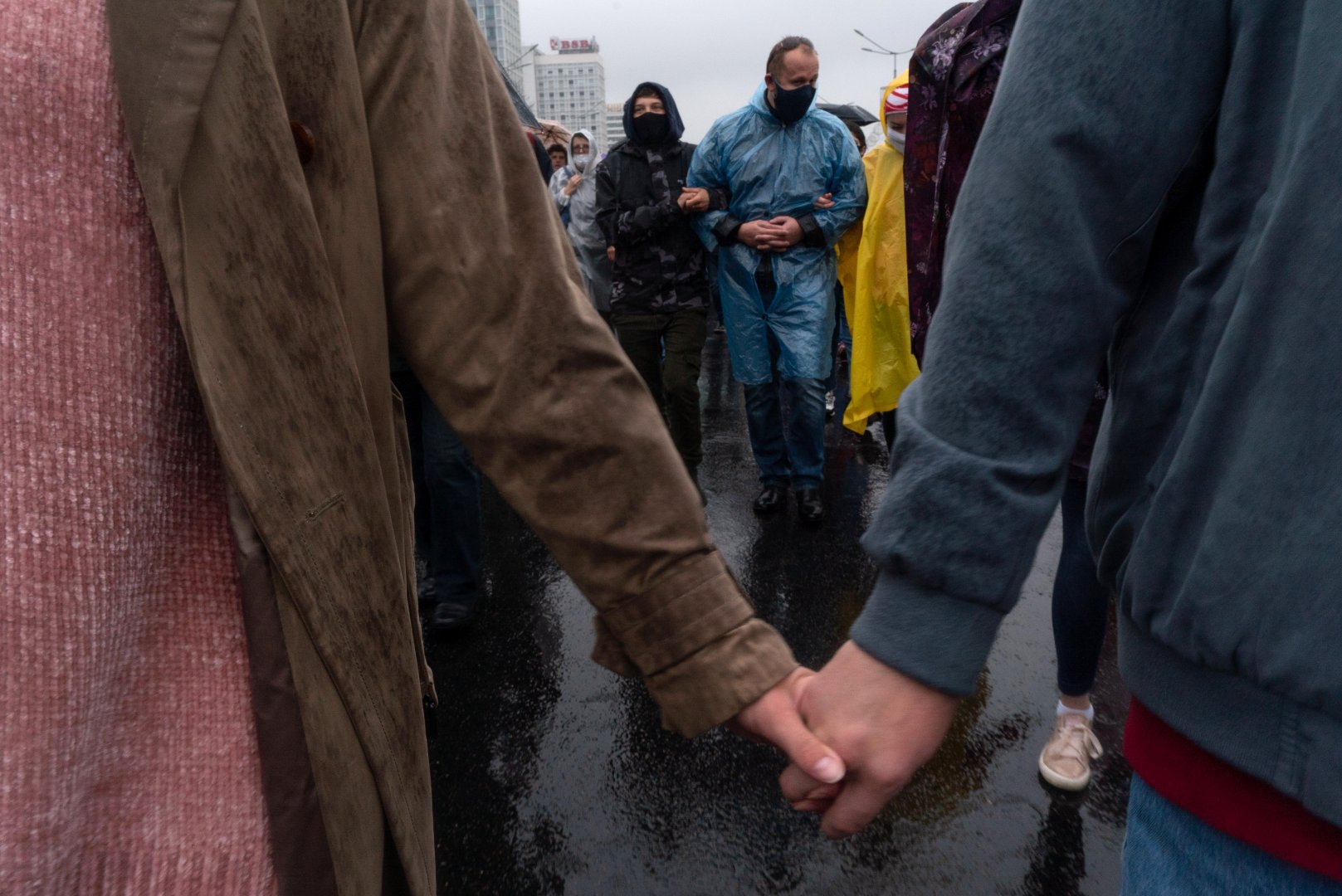 The magazine has a section called "Grassroots" which highlights people doing important work, for example, the country's doctors who are mobilizing through civic initiatives and are increasingly speaking out about the irresponsibility of the government during Covid-19. It also pairs readers with civil society initiatives that either need helping hands, expertise or financial support:
"Many of the initiatives and organisations we see rising to the occasion now are too small or too new to have a website and a communications staff. We monitor the internet and our network to find them in order to promote them on our website," Iryna Vidanava explains.
A sturdy business model
Citydog.by's brand has become so strong among their target audience that companies, NGOs and grassroots organisations seek out the magazine for collaborations. What Citydog.by can offer them is access to a valuable group of potential customers and reliable, high-quality journalistic content, outside of traditional advertisements or affiliate linking.
Instead, CityDog.by enters long-term public interest media partnerships (three to nine months) with commercial partners. These partnerships are pre-planned, pre-packaged and prepaid, and they consist of extensive coverage of a topic that is of interest to the magazine's readers. A few examples are their 2019 special project with Samsung, "Active Art", featuring and promoting young Belarusian contemporary artists and their explainer video "How to talk about human trafficking" produced in partnership with the International Organization for Migration.
An important aspect of these collaborations is that CityDog.by has full editorial rights. Everything is planned down to the very last detail beforehand, and the commercial partners can't interfere with the content or style. "The commercial partners have to sign up to Citydog.by's values," Iryna Vidanava says. "We use a great deal of time pairing the right topic with the right partner. It's the foundation of these collaborations. If they want to go in a direction that doesn't match our vision and doesn't offer something of value to our audience, we reject the project from the outset."
She explains that the vision of this model is that editorial and partnership content should be of the exact same quality and have the same visual style, but one thing should differ: "The partnership content should have a clear explainer that it's paid. We're not selling anything, but we are creating relationships between our audience and the companies and organisations that we collaborate with. Our readers should always be aware of the fact when we do that."
International support is crucial
Their business model has made CityDog.by more resistant to the economic crisis that has followed in the wake of the country's turmoil. Iryna Vidanava explains: "2020 has been quite tough, but Covid-19 has not had as bad an effect on us as I feared because we signed big commercial projects before the outbreak of the pandemic that we have been able to fulfil."
The election has also had a tremendous effect on independent media in Belarus. The advertising market is paralyzed, and most expect that the economy will collapse further. In December, one of CityDog.by's editors was detained and served 15 days of administrative arrest. The same month one of their photographers was sentenced to 10 days in prison, which he must serve as soon as he is summoned, and awaits one more trial for attending another protest.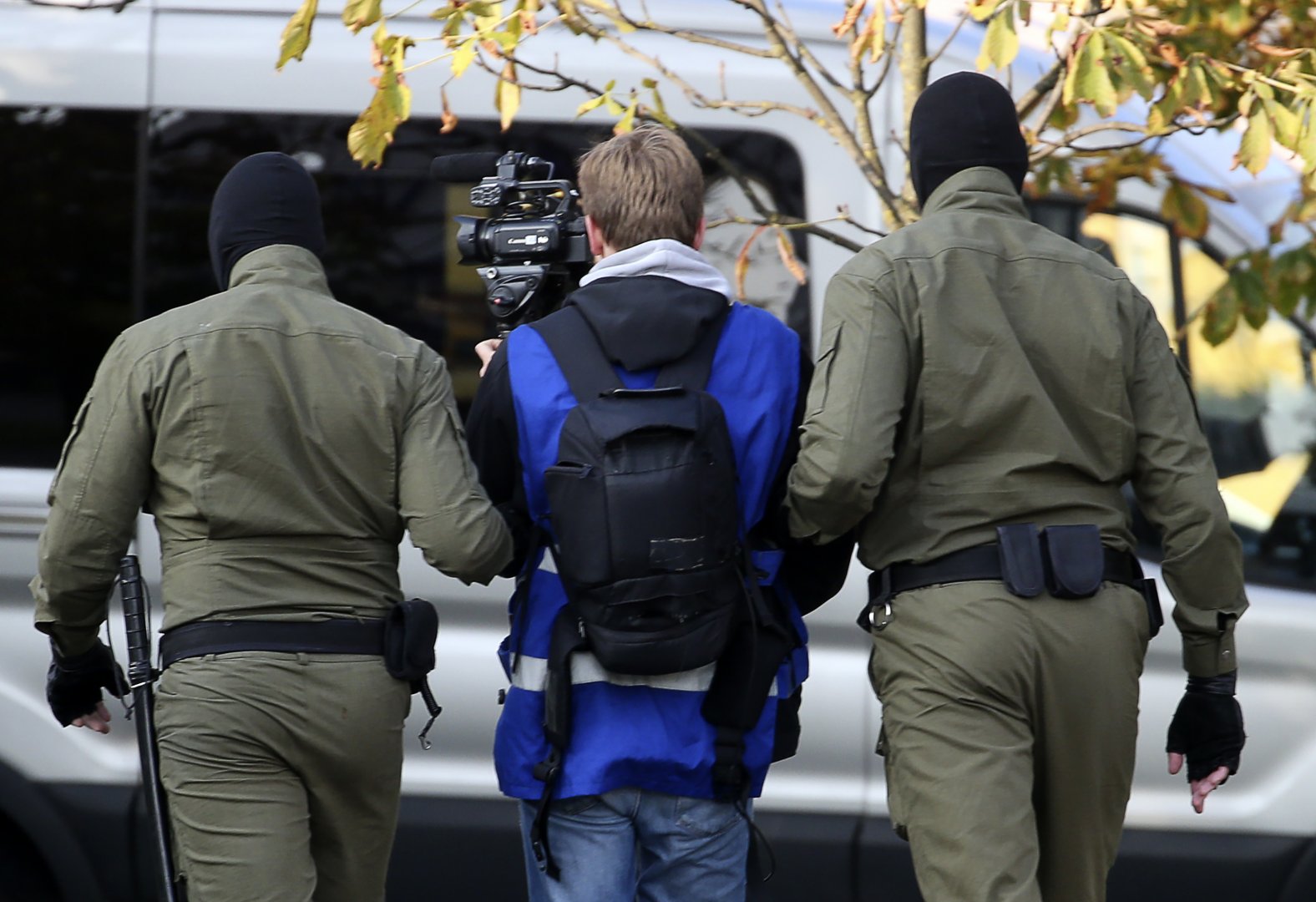 "The struggle for democracy is going to be long and it will get even tougher in Belarus for a while, so it will be hard for independent media to survive. We consider different scenarios, including that we might have to publish from abroad and finding new ways to generate revenue – but I don't think it's possible to be strategic in this situation. You can plan how you'll continue to publish, but you can't strategize in a state of emergency. The situation now is completely unpredictable."
In order for local media to survive the crisis, Iryna Vidanava believes that they need support in terms of resources, political pressure and protection. She calls for international support:
"We can't do this alone. Belarusian independent media need help from outside the country – even though it's difficult, and the government does whatever they can to prevent it. Those who are supporting media also have to be prepared for the unexpected and be ready with emergency assistance, flexible and fast. That is the best thing the international community can do for us now."  
Despite escalating repression against independent media, CityDog.by continues publishing and its editorial team remains in Minsk. Since the August 9 presidential elections, CityDog.by has published daily live updates with broad coverage of the demonstrations, solidarity actions, repressions and peaceful resistance for political and social changes in Belarus. This "protest chronicle" alone generated over three million views.      
"The last six months were very hard for everyone, both physically and emotionally, but never before I felt so proud of my team," says Vidanava. "Belarusian society is hungry for information and truth, and independent media were ready and willing to provide it, often at the cost of their own freedom. Eleven journalists and media managers have spent months in jail and are facing years in prison. One of them, Alla Sharko – program director at Press Club Belarus – is the wife of a CityDog.by editor. Every threat, every search, every arrest of a colleague from the media sector hits very close to home, but we cannot and we will not stop reporting. We owe it to those who sacrificed their personal freedom in the name of free word and democracy." 
---
IMS has for many years had the pleasure of drawing on CityDog.by's experience at IMS network events and international conferences on business development and has through these been able to help connect CityDog.by to similar media outlets for inspiration and development purposes.