New York panel debate: Empowerment of rural women – what can media do?
As The Commission on the Status of Women convenes in New York in March 2018 IMS is organising a public debate on 'What media can do to empower women in rural areas'.
How may a women's magazine aim to break the silence on taboo issues in Iraq? What is the key to strengthening female media activists and journalists in Syria? Can digital platforms really amplify rural women's voices in Zimbabwe? How is Kloop – a journalism school and news site in Kyrgyzstan – engaging teenagers in political reporting and investigative journalism?
Join the panel in examining how media can ensure that women and girls in rural areas can take part in public debates and access the information they need to claim their rights and make informed choices.
Meet the panel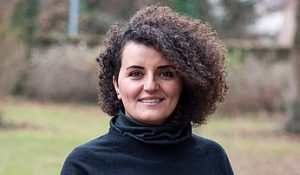 Rula Asad: Co-founder and the Executive Director of Syrian Female Journalists Network (SFJN) since 2013. She was born in 1983 in Damascus and holds a degree in journalism from the University of Damascus. She is a freelance journalist and reporter on women and human rights, as well as culture and civil society's issues from Lebanon, Jordan and Turkey. Additionally, Rula Asad has worked as a reporter for Deutsche Welle, Germany, and Radio Netherlands among other media outlets. She is a committed independent journalist/researcher/trainer with expertise in women's rights, gender equality in media and development issues in the Middle East. She currently lives in the Netherlands.
Publications:
Simbiso Marimbe: Program Manager and Gender Advisor (Zimbabwe) with International Media Support. Simbiso Marimbe has over 15 years' experience in media development, gender and access to information rights, governance and development communication. She has practised in both independent and public print media as well as in development organisations in Zimbabwe.
'When we look at women empowerment, we should conceptualise it in reference to every woman;We should stop discrimination right from our minds. So, there are no 'rural women' but women living in rural communities'. A responsible media should rise above all barriers to reaching women by all means. Otherwise excluding women (who make up about half of the world's population and precisely 52% of the Zimbabwean population) in the media is a missed opportunity, a travesty of justice constituting huge losses on Return on Investment.'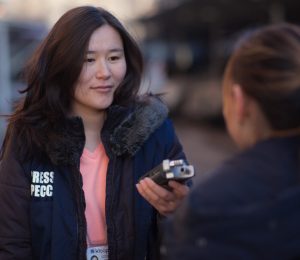 Nurzhamal Dzanibekova: Political reporter at Kloop Media, Kyrgyzstan. All content on Kloop Media – news, features, documentaries and investigations – are made by young people aged 15-25. At the age of 14 Nurzhamal Dzanibekova became an officially accredited reporter with the Kyrgyz Parliament and has covered politics since then. Today, when the Kyrgyz government suppresses independent journalists and media outlets, she tries to contribute to the development of freedom of speech by making special reports, investigations and mentoring girls and boys who study journalism.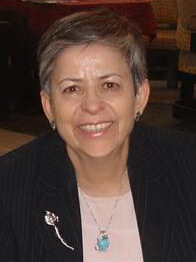 Hana'a Edward: Executive Director of al-Amal, Iraq. Hana'a Edward is a Human Rights, Women's Rights and Democracy Activist for more than 50 year. She is the co-founder and the Chairperson of Iraqi Al-Amal Association, a local NGO established in 1992, and she is also the co-founder of the Iraqi Women Network, which was established in 2004 and consists of more than 90 women's organisations and groups all over the country.
She has led countless campaigns for women's equality and gender equality, enhancing women's role in decision-making positions and in the Constitutional process.
Hana'a Edward supervises the Arabic language web magazine IRAQIYAT, which reinforces modern women in Iraqi society by featuring articles on women's issues and by giving space to strong, female voices.