MARIKINA, PHILIPPINES - APRIL 2: Policemen wearing face shields inspect motorists at a quarantine checkpoint on April 2, 2020 in Marikina, Metro Manila, Philippines. Philippine President Rodrigo Duterte on Wednesday ordered law enforcement to "shoot" residents causing "trouble" during a month long lockdown in the country to contain the spread of the coronavirus. The Philippines' main island Luzon, which includes capital Manila, has been on lockdown for more than two weeks. Land, sea, and air travel has been suspended, while government work, schools, businesses, and public transportation have been ordered shut in a bid to keep some 55 million people at home. The Philippines' Department of Health has so far confirmed 2,633 cases of the new coronavirus in the country, with at least 107 recorded fatalities. (Photo by Ezra Acayan/Getty Images)
Listen up: Podcasts about Filipinos being silenced
Listen up: Podcasts about Filipinos being silenced
"We had a regular news podcast, but it was very challenging because under lockdown we had no access to our studio, and it was unsafe for us to report, on our own, from the field," COO Carl Javier accounted during the UNESCO World Press Freedom Conference 2020.
So, taking their cue from PumaPodcast's original mission statement – "to share the joy, power, and value there is in listening" – Javier and CEO Roby Alampay decided to innovate, to give up news coverage and, instead, to focus entirely on listening to people's stories.
"We threw out the idea of trying to control audio from the studio, and we just took whatever audio we could find – from people reporting, travelling, in the hospitals, and so on. Then we brought all that audio together and started creating podcasts out of specific stories," said Javier.
"Everything went digital, and we had to change how we used our staff-power. We reallocated our resources – from the field or in the studio – and used the new bandwidth we had, from being stuck at home, to stitch together more complex stories. We asked ourselves, given our limited money and limited opportunity to report: how can we still bring insights to our listeners?"
The result – Covid Diaries – is a series of low-tech, first-person interviews with doctors, people diagnosed with Covid-19, the urban poor, volunteers, relatives of fatalities, and ordinary Filipinos just trying to get by. Hugely popular, the series has seen PumaPodcast's audience numbers more than double since the early months of the pandemic.
Before Covid-19, PumaPodcast had launched over ten podcasts – on news and current events, sports, law, and governance, Filipino entrepreneurs, history, women's empowerment, and literature. Guest hosts had included industry experts, expert storytellers, and the best analysts on any given subject, who were encouraged to curate content to serve the listeners' needs and their own style.
"With podcasts, the engagement is much more personal," said Alampay, "it's a warmer medium than others. It sets us apart from the trolling culture, it insulates us from the paranoia, anger, and overall culture of 'fake news' that exists on social media."
Episode 1: Of Parties and Protest in the Time of Covid​
In the first episode, we discuss how, while state agents flaunt their impunity by holding their own mass gatherings, they are using newly passed legislation to discourage and intimidate protesters who would speak up against oppressive moves made by the regime.
PumaPodcast is an innovator and first-mover in podcasting in the Philippines and Southeast Asia. They specialize in non-music audio productions storytelling founded on core values of good, independent journalism.
Episode 2: I Hate It When They Call Me Terorista
In the second episode of the series we look at how red-tagging, or labelling someone as a communist, is being used not only to silence them, but to endanger, and at worst times, even justify the killing of dissidents. The slightest whiff of association with the communist party can be used to label people as terrorists, to frightening outcomes.
Episode 3: Lockdown Not Lock Up​
In this third episode, we try to illustrate how the new legislation passed ostensibly to enforce quarantine measures for public health are being used as justification for measures that abuse human rights and to sow disinformation.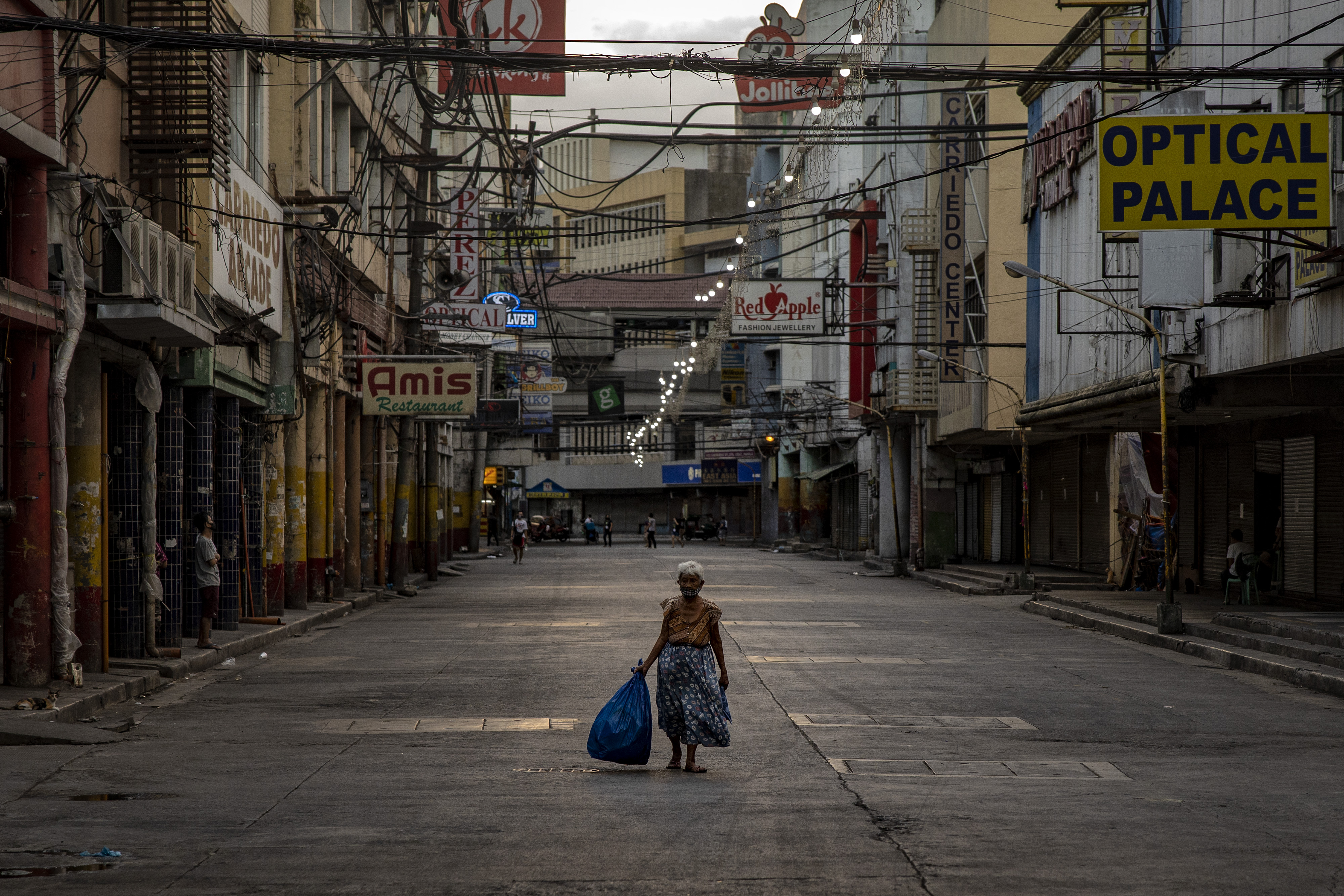 Background: Covid-19 in the Philippines​
The Philippines was the second country after China to declare widespread quarantine measures. Metro Manila has in fact so far been under the longest lockdown in the world, even as the number of Covid cases in the country, and the resulting death toll, were among the highest counts in Southeast Asia.
By mid-October the Philippines had recorded nearly 370,000 Covid cases, 312,000 of which had been tallied as recoveries. Around 6,700 were officially counted as deaths attributed to the virus. By the final quarter of 2020, with hopeful indications that government and the public health system had been able to bring down new daily cases to manageable levels, the country was looking to find a way to reopen the economy without reaggravating the spread of the disease.
The pandemic's impact on the Philippines has affected all key sectors: tourism, manufacturing, business process outsourcing, and the country's sizeable population of overseas workers. More than 150,000 Filipinos working in North America, Europe, the Middle East, and parts of Asia were expected to repatriate – coming home to record unemployment levels – as Covid provides no safe employment haven anywhere in the world.
But while drastic measures were taken to respond to Covid, government has given itself more power to also clamp down on protests and dissent, and to send a chilling message to media and even citizens on social media. Indeed, amidst all clamor and reminders for government to focus all attention and resources on the public health and socioeconomic disruptions wrought by the pandemic, the Philippine Congress spent nearly a month of precious time to take the country's biggest private broadcast network off the air, at the hardly veiled behest of President Rodrigo Duterte. Ironically, therefore, at a time when information and education could help save lives, the closure of ABS-CBN further handicapped the Philippine government from beaming public service messages, news, and information to the farthest and most isolated reaches of the archipelago of more than 7,000 islands.
---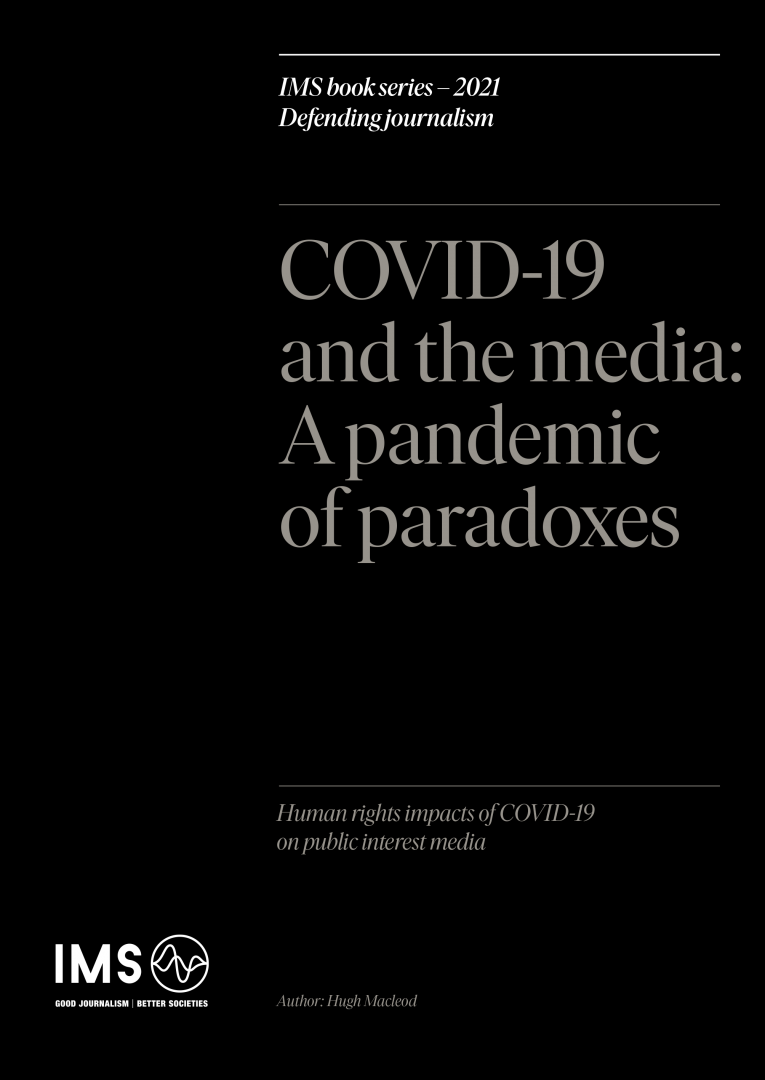 Covid-19
A TURNING POINT FOR INDEPENDENT MEDIA?

Across the world, Covid-19 is re-awakening people to the vital role that independent media plays in their societies.
From Afghanistan to Zimbabwe, many independent media outlets are seeing their audiences grow as people realise they need quality information to navigate the crisis.