Johansen & Højberg: Why F:ACT Matters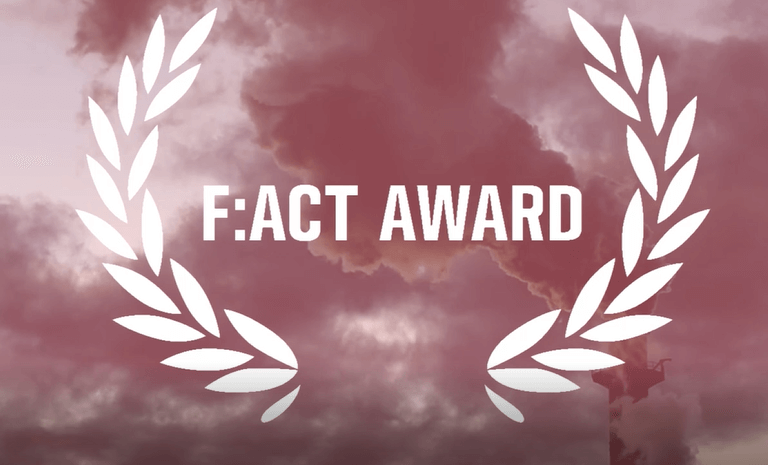 10 films compete to win the F:ACT Award on CPH:DOX 2018. The award is an acknowledgement of the importance of films uniting the best from the journalistic toolbox with the visual power of cinema.
The roots of religious extremism in Pakistan. A radio station's documentation of events in the Syrian city of Kobanî after the expulsion of IS. The dangerous work of the Emergencies Team with Human Rights Watch in hotspots all over the world.
Former winners of the F:ACT Award span a broad spectrum, but all do they operate in the intersection between investigative journalism and documentary film.
It is important to honour journalistic documentaries, because they can pass on something completely unique, says Tine Johansen, Vice-President of The Danish Union of Journalists (DJ) who founded the F:ACT Award with CPH:DOX in 2013:
"The special thing about journalistic documentary is that it takes the audience behind the scenes, to the far corners of the world, and into the minds of people. Documentary film brings us new insight and can put things into perspective. In essence, the F:ACT Award celebrates the fact that reality always surpasses fiction."
Unique access
Having supported the documentary film festival for more than a decade, IMS this year joins DJ as co-sponsor of the F:ACT Award.
To Jesper Højberg, executive director of IMS, the sponsorship is a natural development of IMS' continuous support for CPH:DOX:
"To IMS the F:ACT Award matters, because documentary film is a unique genre within journalism that has the very specific capability to access areas of society that are normally out of bounds to journalists. Through sponsoring the F:ACT Award IMS wish to recognize and honour the documentary films that combine a thorough journalistic approach with the visual expression of cinema."
See Jesper Højberg elaborate on IMS' engagement with the F:ACT Award 2018 in this video:
Click here to read more about the 10 films nominated for this year's F:ACT Award.
The winner of the F:ACT Award 2018 will be announced on Friday 23 March.