How a Sudanese journalist uncovered the abuse of children in Islamic schools
For 18 months, reporter Fateh Al-Rahman Al-Hamdani went undercover inside 23 schools for BBC News Arabic across Sudan documenting students in chains, beaten, tortured and sometimes kept in a prison cell for days.
Growing up in Darfur, Fateh Al-Rahman Al-Hamdani was a student in one of the local Islamic schools – known as khalwas in Sudan. Like many of his friends, he wanted to study the Koran, but after only one month he left the school after witnessing other students being beaten.
A few years ago, now living in Khartoum and working as a freelance journalist, he came across videos on social media showing violent attacks taking place in Islamic schools in Sudan. This led him to start an investigation of his own, trying to get inside the Islamic schools to learn about the extent of the issue.
He came up with excuses to visit nearby schools, and in some cases, he was allowed to attend classes and get close to the students. Using his mobile phone, he filmed children in chains and children being beaten. But without access to hidden cameras, he was caught by the local sheikhs who run the schools on several occasions. Friends helped him avoid being sent to jail.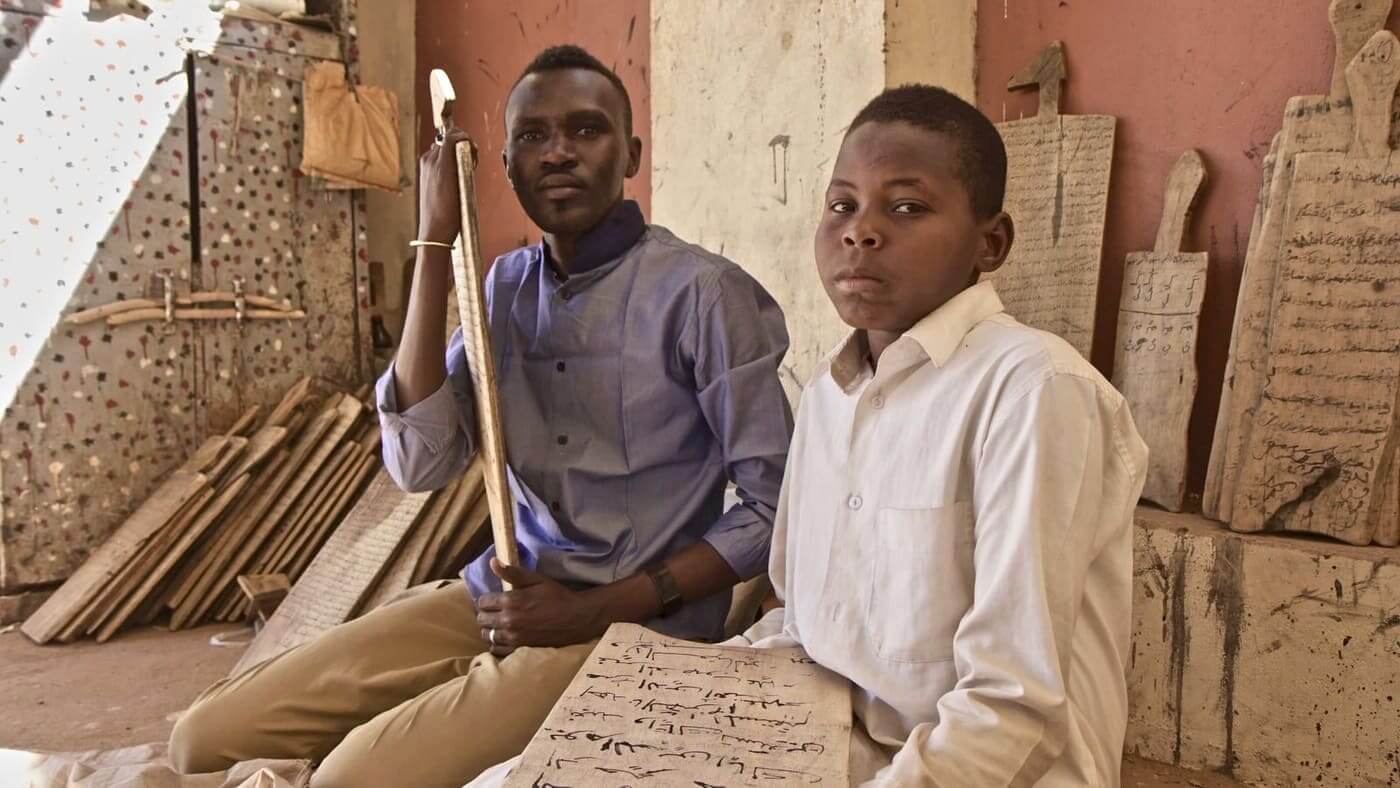 The difficulties of getting the evidence he needed and the risk of being caught again potentially ending up in prison made Fateh Al-Rahman Al-Hamdani consider leaving the story behind. But at this point, exposing the culture of violence inside the schools had become an obsession for him:
"This has been happening for so many decades in Sudan. Families don't know what's happening to their children when they send them to the schools. Children get abused, and I felt it was my duty as a journalist to try to expose this," says Fateh Al-Rahman Al-Hamdani.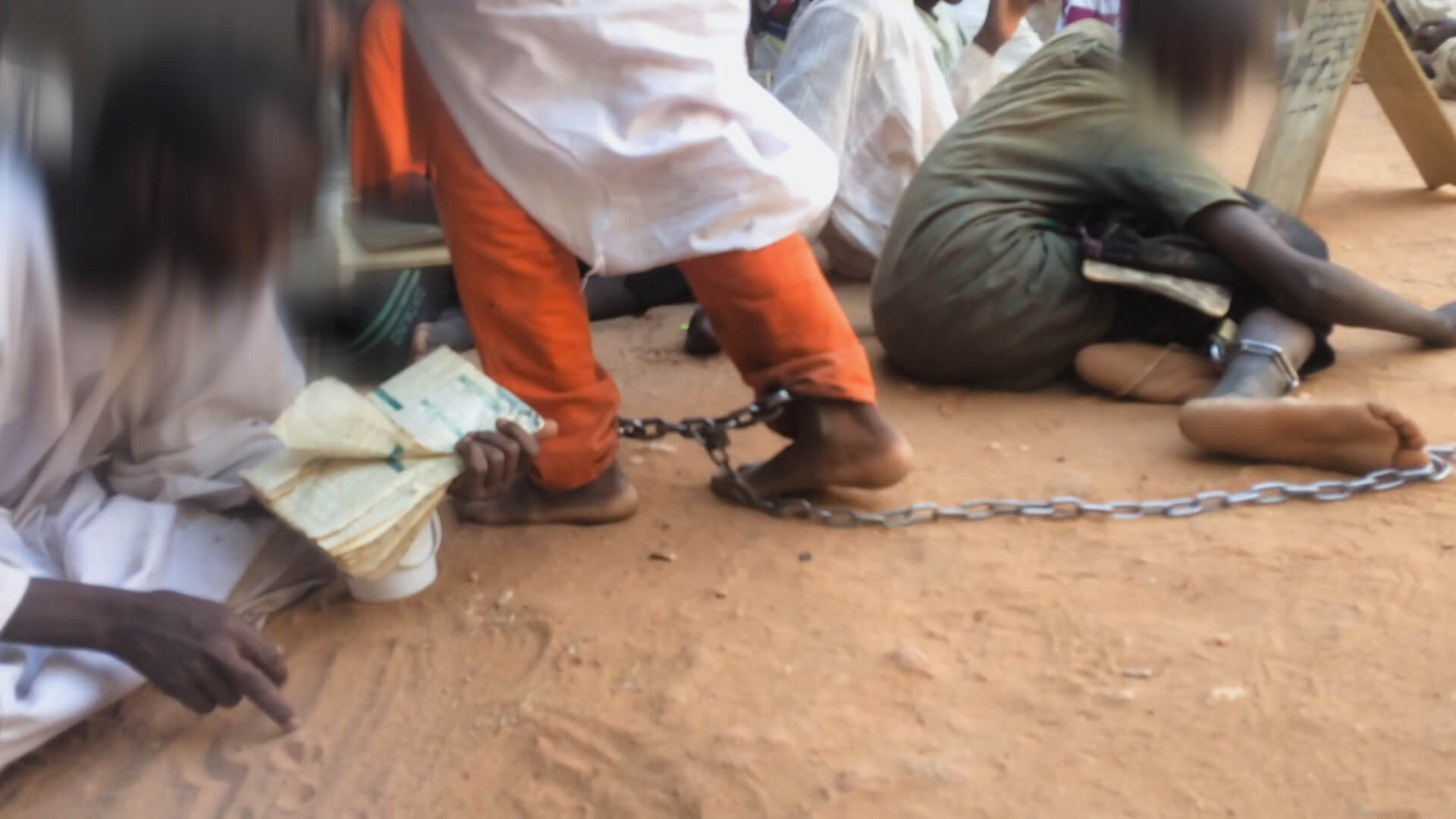 Finding the right partners
From the start of the investigation, Fateh Al-Rahman Al-Hamdani was supported by Arab Reporters For Investigative Journalism (ARIJ), a network for investigative journalists in the Arab region funded by IMS among others. He attended a workshop on investigative reporting at ARIJ and received coaching and guidance from experienced Arab reporters who helped him structure his investigation and document the abuse.
In 2019, when he went to Amman, Jordan, to attend the ARIJ forum; a regional gathering in the MENA region for investigative journalists, he was given the opportunity to pitch his story to editors at BBC News Arabic, who offered to produce the story with him.
Through the partnership with BBC, Fateh Al-Rahman Al-Hamdani was equipped with hidden cameras to help him avoid being detected given the necessary editorial support needed in order to continue his investigation inside the schools in Sudan.
He started to understand the hierarchy of these schools, learning to distance himself from students loyal to the sheikh who would spy on him and report back to the sheikh. He built trust with students who suffered from abuse, who introduced him to a culture of violence where children are beaten for making mistakes while reciting the Koran. At one school he even saw a prison cell where children were tortured and held in isolation, sometimes going several days without receiving water.
See the documentary "The Schools That Chain Boy":
Changing an old tradition in Sudan
After 18 months of investigative work visiting 23 Islamic schools in Sudan, Fateh Al-Rahman Al-Hamdani was ready to finish the story. At a school where he had seen most of the students shackled, where violent abuse was commonly used and where he had come across the prison cell, he now returned with the BBC production team prepared to confront the local sheikh and present his investigation.
When Fateh Al-Rahman Al-Hamdani presented the documentation of abuse, imprisonment and even allegations of rape taking place at the school, the sheikh and his team attacked him, telling him to "stop fighting the Koran" and warning him to "fear god".
When the story broke in Sudan a few months ago, the conversation divided the population into two groups: One group saw it as a conspiracy against Islam and rejected the claims completely. The other group believed the story and began demanding for the schools to be changed:
"First, the government wanted to learn about the public opinion. When they heard that people believed the story, the ministry announced that they will investigate the schools. In the history of Sudan, these schools have had a big impact to society, so change will come slowly," says Fateh Al-Rahman Al-Hamdani.
IMS supports investigative journalism in the Middle East and in North Africa.