How a group of Somali women journalists gained their right to maternity leave
WOMEN IN MEDIA: In Somalia, media houses across the country have started granting female journalists three months paid maternity leave, this increases the chances of women journalists to succeed and retain in the media industry.
A few years ago, women journalists in Somalia would not receive any financial support from their workplace after pregnancies. As a result, many women left the profession because they could not support their families in the time after giving birth.
In 2018, in one of the most challenging environments for journalists in the world, the first Gender Respect Declaration was signed by media houses. The declaration requested Somali media to grant their female employees three months paid maternity leave.

One of the first women in Somalia who took three months of paid maternity leave is Laylo Osman Mohamud, a journalist at Goobjoog Media Group in Mogadishu:
"At my workplace, I was the first person to get this maternity leave. I was at home for three months while receiving my salary with no interference. When I returned to work, I received six months of light-work schedule which means I was working half-time," Laylo explains.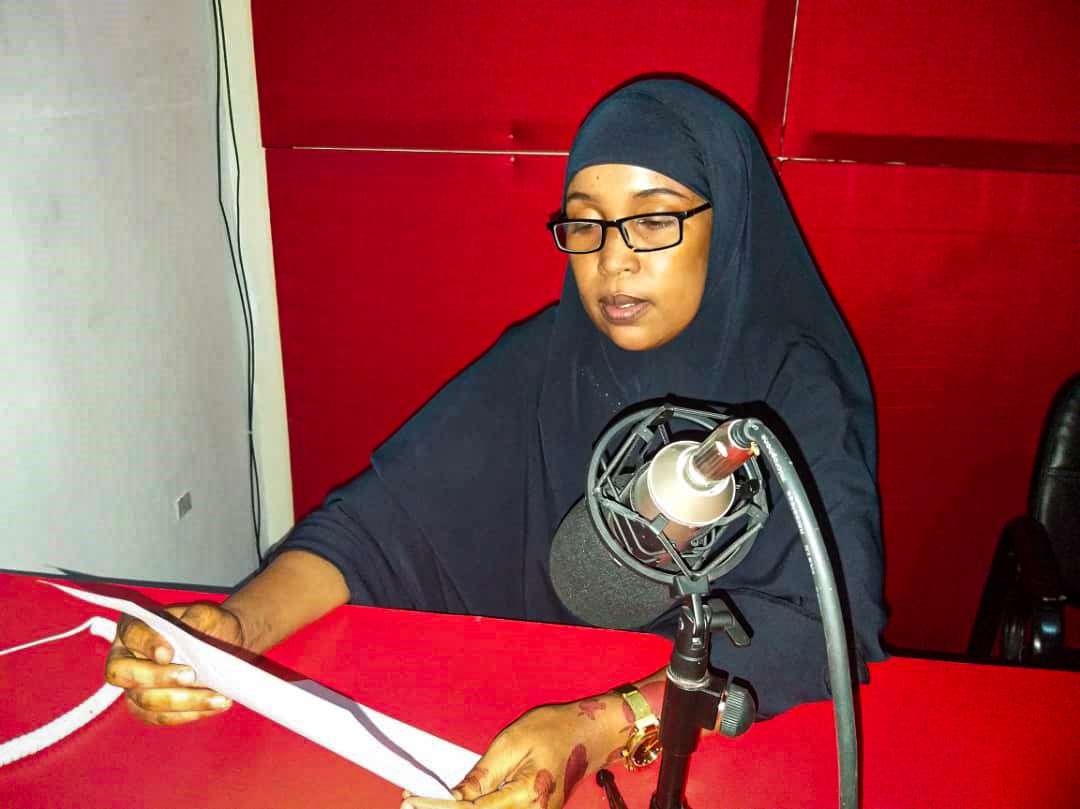 Goobjoog was established as a radio station in 2012. Since then the media has developed into a media house, adding a TV unit and online media to its activities.
Today Goobjoog Media Group has 35 employees, and in 2018, they became the first media in Somalia to sign the Gender Respect Declaration, promising the paid maternity leave to their female employees.
Since then three women at Goobjoog have been on maternity leave, and according to the director at Goobjoog Hassan Mohamud, the new declaration is an important step for media in the country:
"People now understand that women are a huge part of society. If their rights are not protected, a whole section of society will be missing. Other media houses, whatever challenges they have, they do not have the right to trample on other people's rights," says Hassan Mohamud.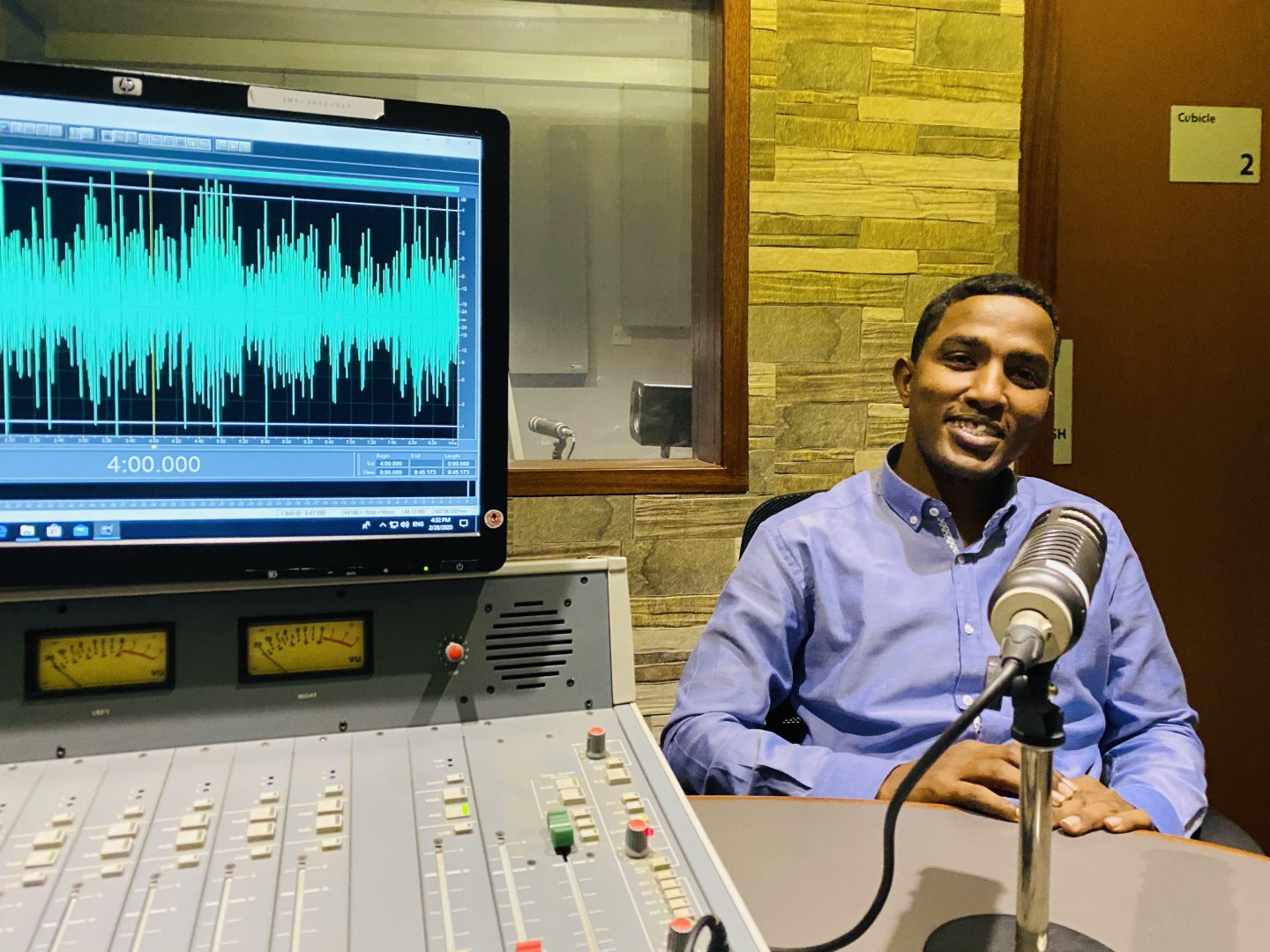 Paving the way for paid maternity leave
So far 30 Somali media houses have signed the declaration agreeing to introduce paid maternity leave at their workplace.
Since 2014, IMS and Fojo Media Institute have been working closely with Somali media partners and media CSO's to create a more conducive working environment for local journalists with support from the Swedish International Development Cooperation Agency, Sida and the Danish International Development Agency Danida.
In recent years, paid maternity leave for women journalists has become an important objective for IMS and its local partners, and in 2017, crucial steps were taken, when IMS and Fojo Media Institute together with Somalia Women Journalist Network (SWJ) carried out a countrywide Gender Baseline Mapping Study. Based on visits to a number of media and interviews with focus groups of both male and female journalists, a report was published that painted a worrying picture: In the 15 media houses visited, women made up only 22% of the total number of journalists and just 14% of female journalists held senior management positions – compared to 38% of male journalists.
As a result of the study, IMS and FOJO worked with Somalia Women Journalist Network to organise round table meetings with women journalists from all over Somalia to understand the challenges they face in the media sector.
In large parts of Somali society, the idea of women working as journalists is not supported. Many women experience harassment as part of their journalistic work, and women journalists are often targeted as a result of their profession.
Despite the safety challenges, many of the female journalists present at the meetings would point to another area of concern: When a female journalist becomes pregnant in Somalia, the risk of her losing her job is very high as she won't receive financial support from her employer and therefore won't be able to provide for her family in the months after her pregnancy.
Maternity leave – a first step
With the facilitation of IMS and FOJO Media Institute, representatives from SWJ met with media managers from across the country to raise their concerns and call for the need for a solution to this issue. In 2018, when the Gender Respect Declaration was drafted by SWJ, it included three months paid maternity leave as one of its main demands for media houses.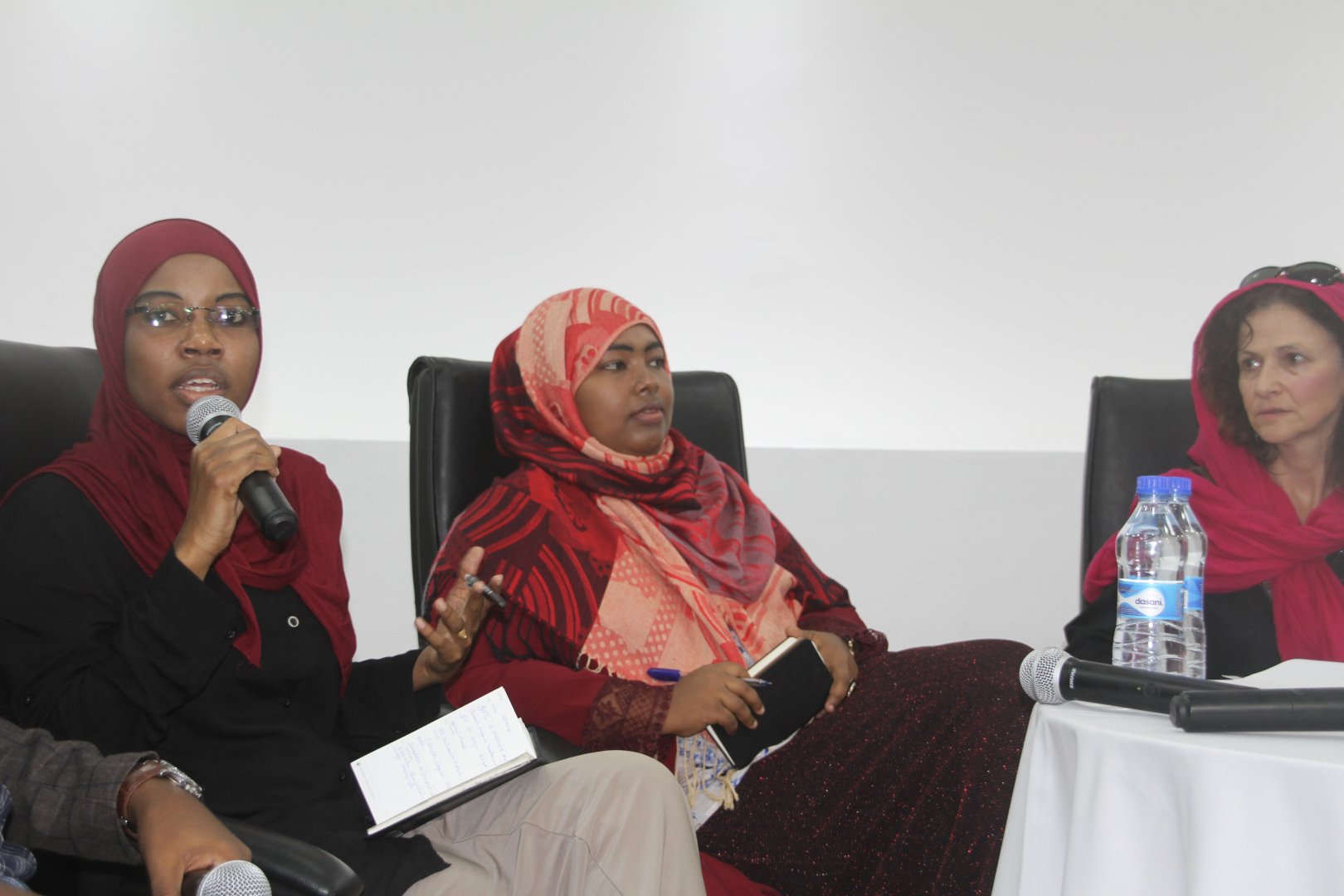 Nasrin Mohamed Ibrahim, who is a board member at SWJ and who took part in the discussions that led to the declaration, remember the concerns that were raised by many media managers:
"In the beginning, many managers were saying: If the women don't come to work, we can't pay them. Later some argued for one month of paid leave, but in the end they accepted that we would add a three months paid maternity leave in the final declaration" says Nasrin Mohamed Ibrahim, who has been working as a radio host at Radio Mustaqbal in Mogadishu for the last ten years.
Radio Mustaqbal is one of the 30 Somali media who have signed the declaration so far, but despite the positive development in the media industry, female workers are still experiencing many challenges in the country. At Goobjoog director Hassan Mohamud is hoping that the improvements for women journalists might spread to the rest of society:
"The issues for women are not particular to the media, but are also present in other institutions. Whether they are in media, the business or the NGO sector, the problem affects women in general, and they exist broadly in the culture. But in my opinion, we are seeing improvements now and the mindset is improving," says Hassan Mohamud.