VOLGOGRAD, RUSSIA - MARCH 25, 2020: A nurse at Volgograd City Clinical Emergency Hospital No 25. The first coronavirus case has been confirmed in Volgograd, a woman testing positive for COVID-19 after the arrival from the United Arab Emirates. Dmitry Rogulin/TASS (Photo by Dmitry RogulinTASS via Getty Images)
Media, remember gender in your COVID-19 coverage
Media always have a strong obligation to offer the public professionally produced content and reliable information. Following the current global crisis caused by the Corona virus, Emma Boberg Lygnerud, IMS Global Response Department Gender Adviser, encourages media to make it more of a priority to provide a diverse, balanced and gender sensitive coverage.
"Gender sensitive news coverage should never become a side issue– but during a crisis, it is paramount to make it a priority. Otherwise media risk contributing to a deepening of the crisis and of reversing equality gains for women all over the world," says Emma Lygnerud Boberg, IMS Gender and Programme Development Advisor.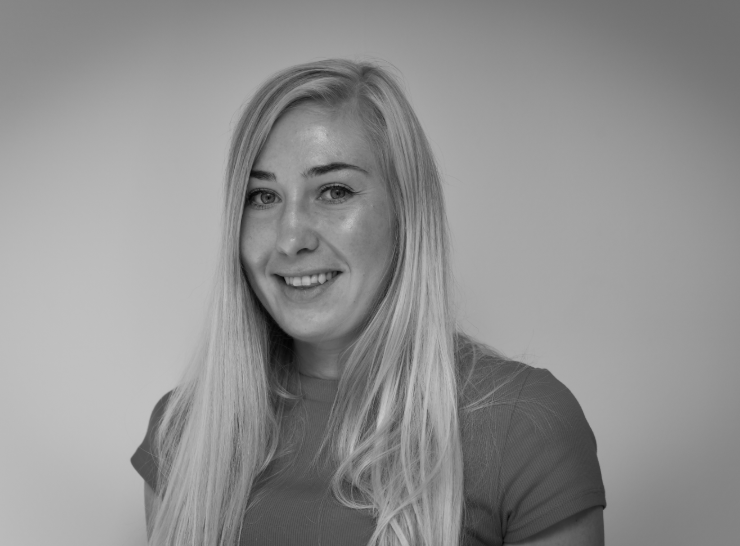 The pandemic presents difficult new coverage dilemmas with journalists and editors having to keep up with rapid developments, while at the same time minding challenges of protecting staff from being infected and adhering to societal mitigation to slow down the spread of the virus.
With the general statistics on women represented in media – only 24% of people seen, heard or read about in all media and only 19% of expert sources are women – IMS wants to remind news media of the importance of inclusive reporting.
A three-fold burden
Statistics indicate that more men than women contract COVID-19 and there is also an overweight of men dying from the virus. However, many experts point to studies which show that women are likely to suffer disproportionately from the consequences of COVID-19 and its aftermath. One example is women's high exposure to the disease and the simultaneous risk that they and their perspectives will be left out of the measures and policies set in motion to respond to the disease.
75% of the global health care work force are women. Women are also largely the main care givers in their own homes and the most likely to be responsible for nursing children and elders who are ill, home from school or in isolation. As women are responsible for the majority of care taking, both in private and at work, it increases the likelihood that they will be exposed to the virus.
Women carry a three-fold burden as "they are responsible for disease prevention and response efforts; at greater risk of infection, and subject to emotional, physical and socioeconomic harm," concludes a report based on studies of previous epidemics by the humanitarian organisation CARE. And even though 75% of the global health care work force are women, 72 percent of executive heads in global health are men. These statistics show that though women are vulnerable to the many of the hardships that the virus presents, it is largely men who are developing the policy responses, and for this reason, it is important to promote women's perspectives.
"It is important that media provide a broader picture and not only look at the statistics of the infection and its death rates. Without an inclusive gender perspective in the policy responses to COVID-19, we risk that women and marginalised groups are left out, stereotyped and overheard in decision-making processes. Media can and should play a part in making these voices heard," Emma comments.
When the crisis hits
A crisis – be it medical, economic, conflict related or caused by natural disasters – reflects and enlarges existing inequalities in a society. The ways in which women will be affected will vary from country to country. Helen Lewis, journalist and author of Difficult Women: A History of Feminism in 11 Fights fears that "Across the world, women's independence will be a silent victim of the pandemic."
In an article in The Atlantic, she worries that the virus will be a dangerous punch to the fight for gender equality everywhere. In developed countries dual-income couples will have to decide who should look after the home, and because men often still are the higher-earners in families, many women risk losing their job and income for a substantial amount of time. Both men and women are likely to feel a drop in salary during economically difficult times, but men's salary level recover faster than women's. Furthermore, women make up a significant part of the informal and part-time workers around the world, and these are usually the first to get cut when companies need to downsize. The virus will potentially present a setback for women in terms of their independence and their lifetime earnings – some will never recover to a pre-corona level.
Another worrying aspect is violence against women, which just like COVID-19, takes pandemic proportions. Globally, one in three women have experienced physical and/or sexual violence by an intimate partner or sexual violence by a non-partner in their lifetime. Intimate partner violence, sexual violence, human trafficking and child marriages are all flagged as issues that are likely to worsen during the crisis, according to CARE's report which builds on their experiences from past epidemics. In China, the number of domestic violence cases reported has sharply increased after the country's strict quarantines.
Quarantines and restrictions are a threat to women's safety in many homes, yet the services established to protect them often downscale during an outbreak and instead redirect resources on issues directly related to the disease. In humanitarian settings, gender inequalities are deepened as the preparation and response to the spread of COVID-19 means re-directing or cutting resources. Epidemics have proven to have harmful effects on not only the health, safety and wellbeing of women, but also on their education, food security and livelihoods– yet, this is often overlooked or downgraded during times of crisis.
What can media do?
Emma encourages media to actively seek out women's stories and perspectives – and to also be mindful of minorities and other vulnerable groups. It is also very important to keep a sharp eye on the number of male and female experts and sources used.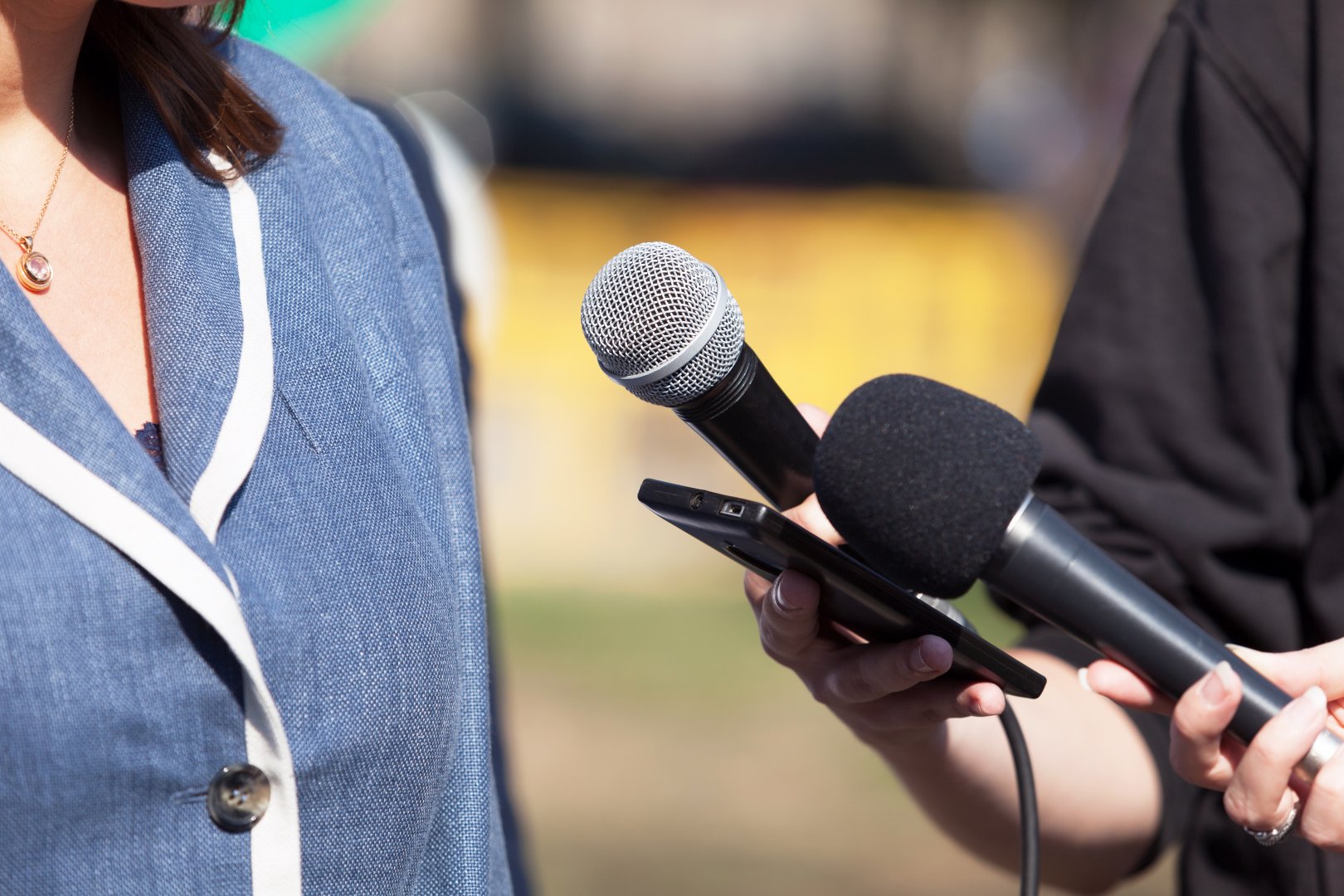 "If media is not conscious about inclusion, women and marginalised groups are left out, stereotyped and misrepresented. If gender sensitivity is not made a priority, media tend to replicate and reinforce deeply rooted biases that can have long-lasting and devastating effects on how the society responds to crisis and ultimately to gender equality."
Luckily, more and more media are interested in making gender sensitive reporting an essential part of their practices. IMS works with local media, some of which are very progressive when it comes to the usage of gender-inclusive guidelines and working conditions. Large-scale projects like the BBC's 50:50 Project are inspiring and helping media across the world to focus on gender equality.
"Media has the power to amplify the voices of women, portray their active roles in in the Corona crisis, support their participation in public debate, challenge gender stereotypes and hold decision-makers accountable for women rights." Emma hopes media will use this crucial point in time to support gender equality, both in media and outside of it and emphasises that this is not only in the interest of women: "Media should provide a diverse account of the needs, perspectives and voices in society. If your content is diverse and reflects societies demographics, everything you publish will be more accurate, nuanced and attract a larger audience than if you don't. It could potentially create positive changes on societal level and for policymakers. I would say that's a win for everyone."
---
Recommendations for what you as journalist, editor or media worker can do today:
Remind your staff and colleagues that gender sensitivity is a priority in coronavirus coverage – share recommendations, good examples and knowledge on the gendered implications of the crisis in an email or working group;
Notify those in charge – if you find that women's perspectives are not represented, flag your concerns to the editors or management;
Monitor your content by gender – make sure you know who is represented and how. If you count your sources, you can also build a stronger case to your management and colleagues if you find out that there is an imbalance;
Ask women – create or expand your database of women experts on different aspects of the coronavirus and the challenges related to it (or look for existing ones like this list of women experts working in health security compiled by Women in Global Health and Women of Color Advancing Peace and Security);
Put on your gender glasses – make sure you seek women's stories as well as men's, be cautious of stereotypes, use gender neutral language;
Broaden your perspective – consult expert organisations and walk the extra mile to read up on the different gendered impacts of COVID-19 to ensure that you have a fair and accurate portrayal of the crisis.
Lastly, remember to follow COVID-19 safety guidelines if you are covering the crisis, there are a few things that you should keep in mind to make sure that you stay healthy and safe.
---
Our recommended readings:
UN Women: Guidelines for gender and conflict sensitive reporting
The Coalition for Women in Journalism: Guidelines to report safely and resources to find women freelancers reporting COVID-19
UNFPA: A gender lens to COVID-19, presenting key issues and recommendations
The Lancet: Report on the gendered impacts of the COVID-19 outbreak
Gender in Humanitarian Action: COVID-19 and gender: key messages from Asia and the Pacific
World Economic Forum: Why the coronavirus fallout may be worse for women than men
UN Women: Why paying attention to women's needs and leadership will strengthen COVID-10 response
Think Global Health: Integrating gender analysis to the response to COVID-19
UNESCO: Gender sensitive indicators for media
BBC News: Coronavirus – Pregnant nurse 'propaganda' sparks backlash