IDLIB, SYRIA - MARCH 20: People are being informed as a preventive measure against coronavirus (Covid-19) as Idlib Health Directorate and Civil Defense Crews along with local charities carry out disinfection works at Qasr Ibn Wardan tent city in Idlib, Syria on March 20, 2020. (Photo by Muhammed Said/Anadolu Agency via Getty Images)
Syria: Local radio station helps to flatten the curve
In north-eastern Syria, local authorities were not prepared for the coronavirus crisis. As a result, local radio station ARTA FM made it their mission to inform their listeners on how to stay safe and help to flatten the curve.
ARTA FM is an independent, multilingual community radio station broadcasting in the north-eastern parts of Syria and also available on Soundcloud as well as at artafm.com.
INDEPENDENT MEDIA AND THE COVID-19 CRISIS IN IRAQ
Covid-19: An opportunity for local media to show their worth
The Covid-19 crisis has shown, once again, the important role that responsible and professional local media and civil society organisations can and do play in such crises, perhaps more than the authorities.
Times of crisis are also an opportunity for media outlets to increase their reach and impact, especially with a "trapped audience" like during the Covid-19 lockdown. In times of crisis, like Covid-19 or during the Turkish attack on north-east Syria a few months ago, Arta FM has seen a growing audience on the radio and on social media.
Such crises are also an opportunity for the media, and society as a whole, to re-examine and rethink work and social relations, norms and habits. It is perhaps still early to see such long-term changes, but many people are certainly starting to think and talk about issues they wouldn't question in normal times.
Flattening the curve
During the Covid-19 crisis, Arta FM has published daily infographics and videographics providing useful information and advice on how people can protect themselves against the virus, largely based on information provided by the WHO.
As part of this, the radio station produced a nursery rhyme for children: A song for kids on coronavirus and how to protect themselves and their families.

The Corona crisis in north-eastern Syria
Misinformation and a lack of transparency
Following the procedures applied by many other countries, the Autonomous Administration in north-east Syria has imposed a lockdown in the areas it controls and prohibited public gatherings and restricted people's movement.
However, journalists can apply for daily permits from the local security forces, rather than the Media Council as before, in order to be able to move around.
Despite these measures, the local authorities and the Syrian government denied, until very recently, that there were any Covid-19 cases in Syria. As a result of lack of transparency, fear and panic accelerated in the region with growing misinformation. Subsequently, the role of independent professional media became even more important than ever.
In this situation, Arta FM recognised the important role and responsibilities on their shoulders, but also seeing this crisis as an opportunity to increase their reach and impact in the region. 
2 April 2020
---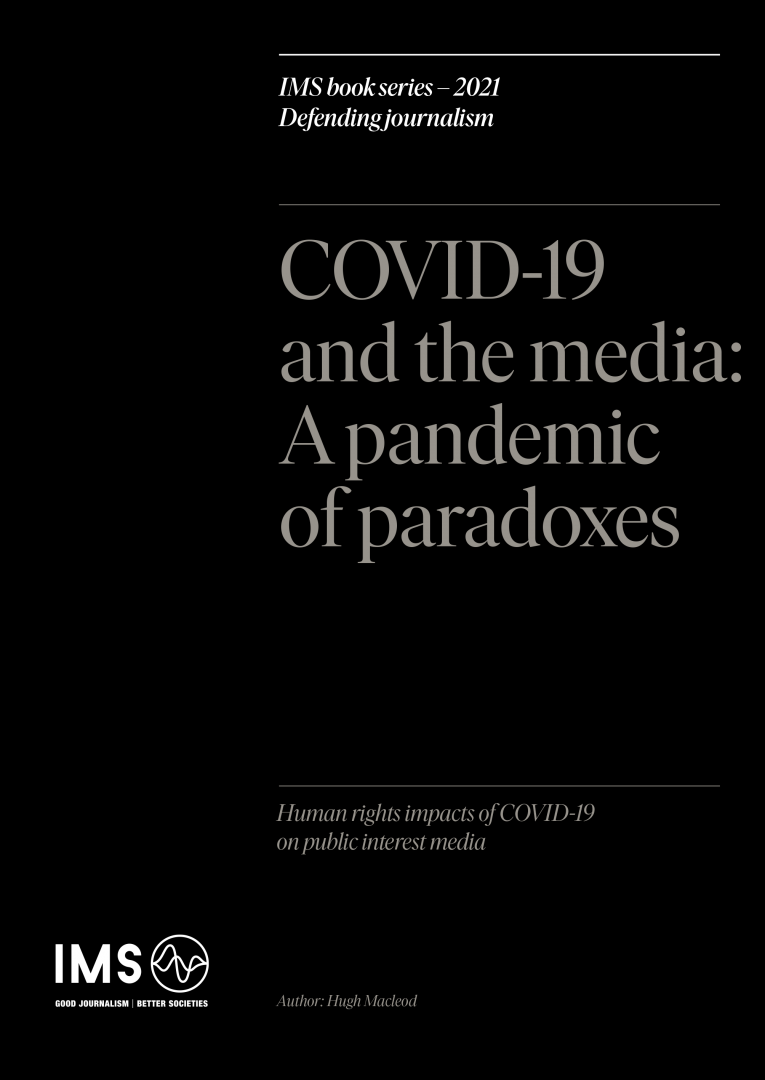 Covid-19
A TURNING POINT FOR INDEPENDENT MEDIA?

Around the world, Covid-19 is re-awakening people to the vital role that independent media plays in their societies. 
From Afghanistan to Zimbabwe, many independent media outlets are seeing their audiences grow as people realise they need quality information to navigate the crisis.