GAZA, GAZA CITY - APRIL 06: A woman wears a protective mask is seen after precautionary measures are taken against the new type coronavirus (COVID-19) pandemic in Gaza Strip on April 06, 2020. People who have to work and go outside, protect themselves from the coronavirus (COVID-19). (Photo by Ashraf Amra/Anadolu Agency via Getty Images)
Palestinian media: Covid-19 is a time to talk about rights and equality
As the outbreak of Covid-19 has left many Palestinians in an extremely vulnerable situation, local media and media organisations have used the pandemic to firmly establish the importance of independent, inclusive reporting and push critical, fact-based coverage to new levels.
COVID-19 IN PALESTINE
Covid-19: Time to set the focus on marginalised groups
"I've never felt the power of radio as much as now," Maysoun Odeh Gangat states. She is the founder and director of Nisaa FM, a radio broadcaster based in Ramallah, actively working to support the empowerment of women in and through media. Since the outbreak of the pandemic, the radio station's numbers of listeners and the public's engagement in their work have only gone up.
To Maysoun and her staff, the coronavirus crisis has proven to present a chance for the radio to amplify women's voices to a broader public and ask the government to put focus on their issues. From the early onset of the coronavirus crisis, they directed all their focus to the issues in its wake, especially following the issue of gender-based violence.
"We followed the reports from Asian countries on the increase of violence against women and could foresee that lockdowns and quarantines would come to Palestine as well. So we started to monitor the issue in Palestine, and our reporters asked the government critical questions on how to deal with women's safety and wellbeing from the very first press conferences."
Maysoun Odeh Gangat knows that many people believe that in times of a health crisis like this, it's not the right time to talk about women's issues. But at Nisaa FM, they disagree: "Women's voices, issues and perspectives are always important. At a time when many women will project society by staying isolated at home – often doing the heavy lifting with domestic work and care taking with no possibility to break away from potential abuse – we have a responsibility as a society to protect them."
Another important aspect that the radio station focuses on is female leadership and professional capacities. Maysoun Odeh Gangat believes that now is a time where women in leadership positions are proving their importance and great skill, both on large and small scales. "Nisaa FM makes an effort to represent the important roles women are playing during the crisis: as state leaders, police officers, journalists, emergency personnel, home makers, everywhere in society. Women are not just passive tag-alongs in this crisis, but are making crucial contributions, and media must reflect this – during Covid-19 and in the future."
Reaching thousands of Palestinian listeners
It has been challenging for the staff of the radio station to work from home and not be able to travel, Maysoun Odeh Gangat reports. Not to mention the financial worries after grants and advertisement campaigns have been cancelled. Yet Nisaa FM have managed to produce important content that have reached more than 350,000 Palestinians.
To mention a few initiatives, they have invited government officials and health care experts to provide general information on the virus, policies and how to stay safe. They have produced e-learning resources for mothers with ideas and advice on how to cope with the quarantine on subjects ranging from home schooling and gardening to mental health. They have published articles on the conditions of women during Covid-19, for example the first article that revealed the conditions of women in quarantine in the Gaza strip.
Maysoun Odeh Gangat believes that Nisaa FM's current coverage will have an impact on their development in the long run: "During the Covid-19 outbreak, we have really emerged as a media house. Many people looked at us as a "women's radio station" – and that is not meant as a compliment – but now we are a radio station that covers a pandemic; ready from day one to deliver quality journalism, raise awareness and assist listeners."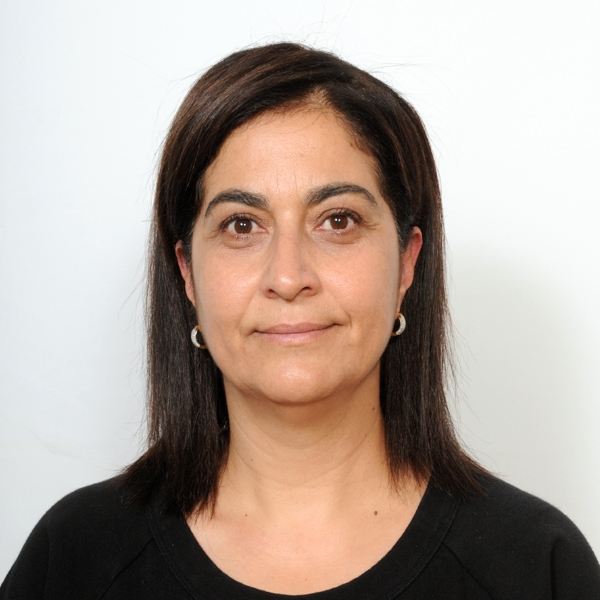 "We followed the reports from Asian countries on the increase of violence against women and could foresee that lockdowns and quarantines would come to Palestine as well. So we started to monitor the issue in Palestine, and our reporters asked the government critical questions on how to deal with women's safety and wellbeing from the very first press conferences."
Maysoun Odeh Gangat
FOUNDER AND DIRECTOR, NISAA FM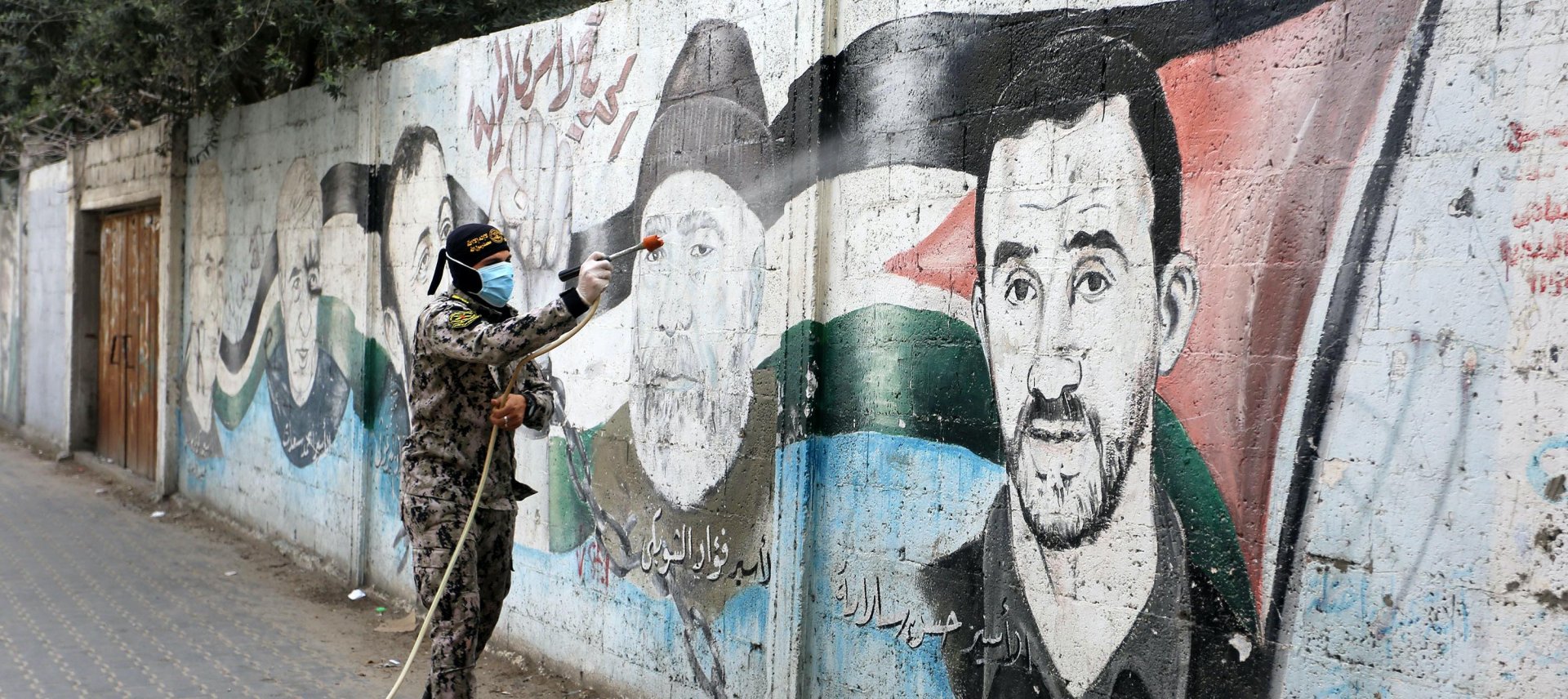 HUMAN RIGHTS AND COVID-19
Increased interest in digital rights
It's not only the independent media in Palestine that are experiencing a significant increase in the attention to their work and message. 7amleh – The Arab Center for the Advancement of Social Media is a non-profit organisation that focuses on protecting human rights of Palestinians in the online space.
During Covid-19, they have monitored and covered the increase of violations of digital and human rights from the policy responses by the Israeli and Palestinian governments. Thought these developments are by all means worrying, Nadim Nashif, the director of 7amleh, explains that they have also awakened a new need for information: "We see more and more misuse of the emergency by governments to make regulations that compromise the privacy and digital rights of the public. Simultaneously, the public's interest in our work is growing. We get so much more questions and vivid, interesting discussions on our platforms than ever before. People are starting to realise how important it is to know and protect your digital rights."  
Another issue that the organisation has focused on is online gender-based violence which they have seen increase at an alarming rate since the lockdown of the country began. They have flagged the issue with authorities and shared Covid-19 specific information on their platforms. As most people were forced to work from home from the beginning of March, 7amleh were also quick to assemble guides and create lectures on how to work safely from your computer at home as it could pose a security risk who were removed from the serves and protection systems of their offices.
FAKE NEWS IN PALESTINE
Teaching people to fact check their news
As Covid-19 broke out in Palestine, 7amleh had to cancel their yearly flagship event, Palestine Digital Activism Forum, in its original, physical form. However, they instead hastily assembled a panel to discuss another troubling phenomenon that has been magnified during the pandemic: fake news.
The live panel "Fake-News in the Times of the coronavirus" included representatives from independent media, Facebook and fact checking organisations. "We believed it was the right time to discuss, inform and share knowledge on this issue – both to support the Palestinian public, the civil society organisations, social media platforms and media in general," Nadim Nashif explains. And he seems to have been right – to this day, the panel has been watched by more than 1 million viewers and more than 100,000 people have engaged with it on social media.
"The Covid-19 outbreak is a situation that encourages false news and rumors to circulate. We have experienced a tsunami of it both on social media and in parts of mainstream media hunting for clicks," says Nadim Nashif. The false information mostly revolves around the disease and cures for it. Luckily, Nadim Nashif says, there are also a lot of initiatives to counter the spread of misinformation: "Organisations like ours, independent media and fact checkers are working hard to present reliable, fact-checked information that the public can lean on. Besides the panel, we have contributed with online videos and infographics that teach the public how to verify articles, images and videos themselves – and we can tell that more and more Palestinians wants to become critical media consumers."
---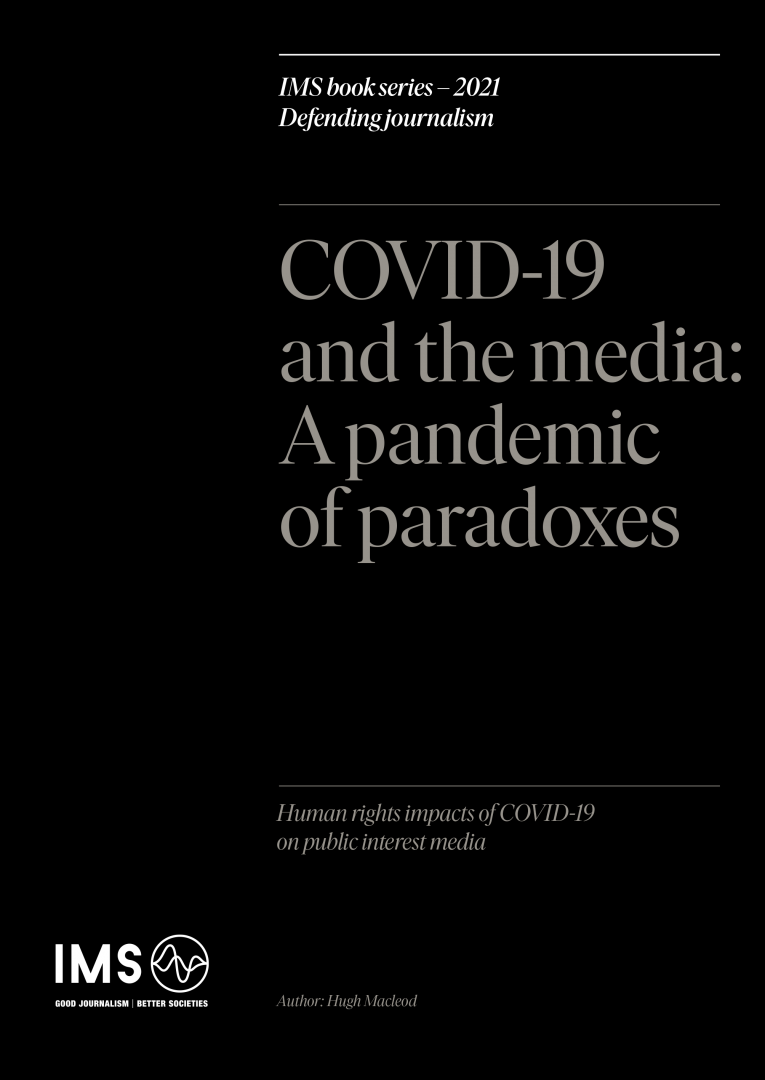 Covid-19
A TURNING POINT FOR INDEPENDENT MEDIA?

Around the world, Covid-19 is re-awakening people to the vital role that independent media plays in their societies. 
From Afghanistan to Zimbabwe, many independent media outlets are seeing their audiences grow as people realise they need quality information to navigate the crisis.