"The world is sitting at home, and the world is listening"
In the middle of the coronavirus crisis Lebanese media Daraj are seeing a growing hunger for solution-oriented journalism. From their home offices Alia Ibrahim and the rest of the team are working around the clock to keep people informed and to find new ways to restore the public's faith in journalism
Lebanon, like the rest of the world, has been hit by the global pandemic, and the country is in complete lockdown. An uprising that began in the capital in October 2019 has been silenced by a nationwide curfew, with most of the population waiting it out behind their own doors.
So Alia Ibrahim and her eleven colleagues that make up the core team of Daraj; an independent digital media outlet based in Beirut, have all been working from home.
But in contrast to the silence and sleepiness that defines the Lebanese capital, the remote work stations of the Daraj team members are full of energy and eagerness:
"There is a sense of emergency in our team. It's not that we're asking anyone to work more, it just seems like the natural thing for people to do. Everyone seems to be motivated and are doing the best that they can. When we're seeing how the audience is reacting to our stories, it's giving everyone a boost," says Alia Ibrahim, co-founder and CEO of Daraj.
An appetite for information
Daraj, which means "steps" in Arabic, is a pan-Arab digital platform providing in-depth reporting and analysis from across the Middle East. As an independent media, Daraj is working with investigative reporting working to expose corruption and other wrongdoings and holding decision makers in the region to account.
As the pandemic developed, the editorial team decided to create a Covid-19 landing page, as they saw a growing demand for in-depth information about the virus. About 300 professional writers contribute to the Daraj platform from across the world, and as a result of the crisis new writers are reaching out every day offering to contribute and share perspectives. Since the launch of their Covid-19 site, about half of the content produced at Daraj has been on the coronavirus, and in the same period the readership has been growing rapidly:
"I think that in a time of crisis, where people don't understand what's going on, they are hungry for information that can explain what's going on, that can comfort them in terms of what to expect; where will the medical solutions come from, what will this mean for the economy. People are eager to get serious, credible information," says Alia.
Deconstruction of academia
Since last month, the number of unique visitors is up by 49 percent; an all time record month for the Lebanese media. 

The articles trending on Daraj' platform tend to go behind the news offering alternative perspectives to the current crisis; One article is reviewing the medical infrastructure in Lebanon and in the region, another one is comparing the threat from global warming with the coronavirus and a recent popular piece looks at the gender consequences of the coronavirus crisis.
At Daraj they follow a constructive, solutions-oriented approach often bringing in scientists with a variety of backgrounds and adding research-based perspectives to help inform discussions among their readers.
"Deconstructing academia" is an expression often used by Daraj editors to describe how journalists bridge the gap between academics and their readers.
To Alia, this task has never been more relevant. A sudden hunger for academic knowledge and research have made scientists "more powerful than politicians and religious leaders," she observes.
"The other day I read that only one percent of academic work ever gets cited. Imagine all this time and effort spent! But now you have an audience that's interested. We're not going to get that often, because luckily we won't have a virus crippling societies every couple of years. So we might as well look at the opportunities we have now. The world is sitting at home, and the world is listening, and it's up to us to find the stories and tell them in a way that is empowering and informing," says Alia.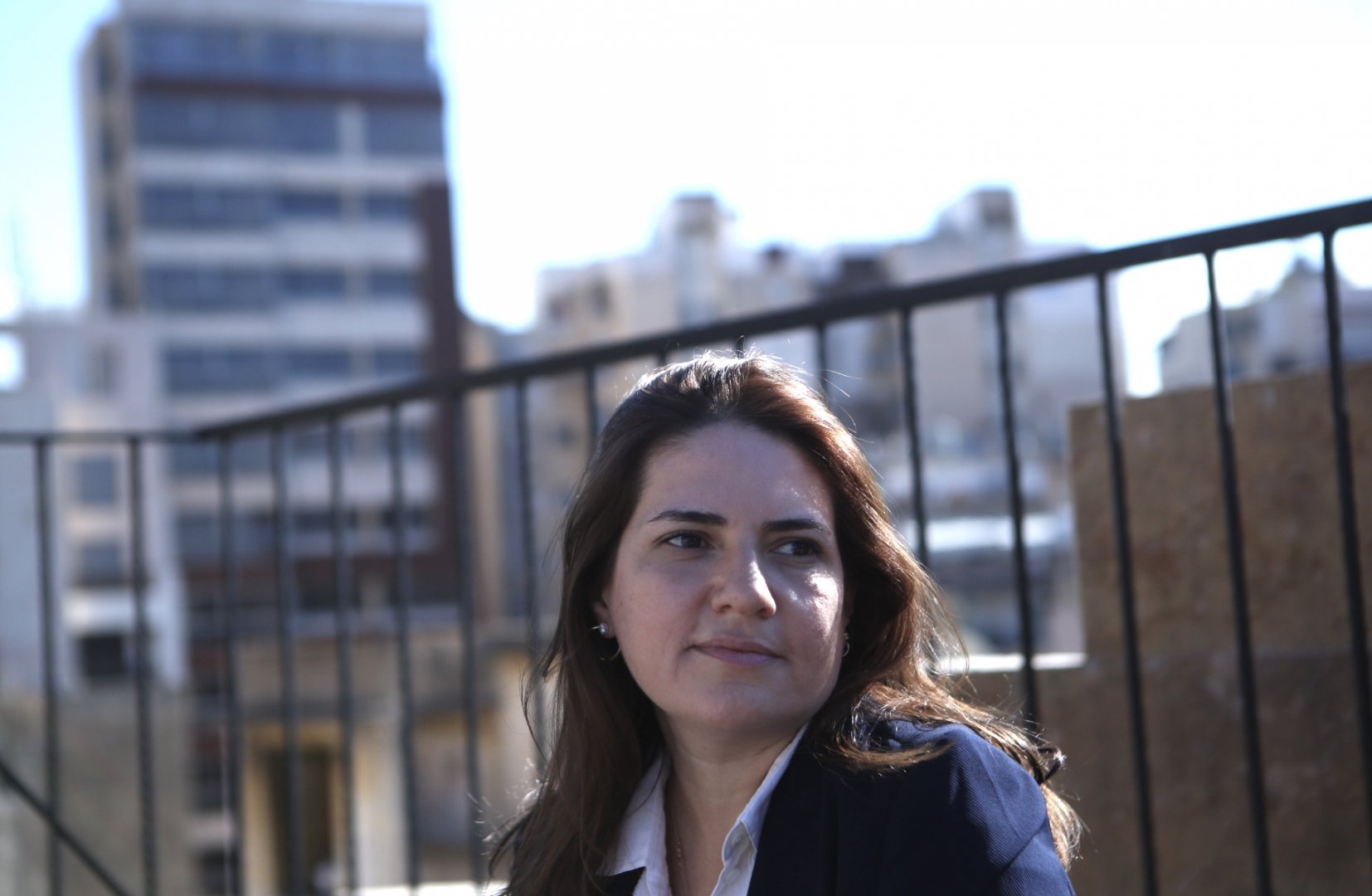 Restoring trust in the media
In her more than 20 years working as a journalist, Alia Ibrahim has never tried covering a story that has the whole world watching, and has people sharing the same particular fears. As the current crisis is raising many difficult questions, the value of journalism has never been clearer to her, and in the coming stage she believes solution-driven journalism will come to play a fundamental role in leading conversations and bringing together experts of different backgrounds. This, she hopes, might be a chance for journalism to restore trust.
"In this period of time where the world is on alert and is in a state of lockdown, we have an opportunity as independent media to try and win back the loyalty of the people and become the reference, become the reliable source of information. I see a huge opportunity to try and restore trust in the media. If you look at the statistics, not just in this part of the world but all over the world, there has been a decreasing trust in the media. But now there is an opportunity for us as journalists to bring some sense into the conversation. People need information, and they are gonna have to choose a source of information that they trust, and this is where we now have time to work on that and to try and convince people that this is where they should go now and in the future when this is all over."