Webinar: Safety of journalists amid COVID-19 – a multifaceted challenge
Join us for an online panel discussion on the threats media workers are facing globally amid COVID-19 and coordinated solutions — Wednesday, 6 May 2020
Organised by International Media Support, the International Civil Society Organization on the Safety of Journalists Coalition and UNESCO
When: Wednesday, 6 May 2020 15:00 – 16:45 CEST
The International Civil Society Organization on the Safety of Journalists Coalition (ICSO SoJ Coalition) will provide insight and propose coordinated solutions to the threats and safety issues that journalists and media workers are facing amid COVID-19. This interactive panel will provide global, local and gender perspectives on press freedom despite arising emergency legislation and offer collective solutions for the way forward during this pandemic.
More information from UNESCO can be found here.
Meet the panelists
Moderator: Preethi Nallu, Advocacy Specialist, International Media Support
Nadine Hoffman is the Deputy Director of the International Women's Media Foundation (IWMF). Ms. Hofffman has been with the team since 2010 and is passionate about developing programs to support the IWMF's global community of female journalists. She leads the organisation's Journalism Relief Fund as well as issues related to trauma, safety and security response.
Tabani Moyo is the Country Director for Media Institute of Southern Africa (MISA) — Zimbabwe and has been with the organization for 10 years, three of which as Director. Mr. Moyo presently sits on the International Freedom of Expression Exchange Council, is a committee member for Southern Africa Development Community Internet Governance Forum and the current chairperson of the Media Alliance of Zimbabwe. @TabaniMoyo
Courtney Radsch is the Advocacy Director at the Committee to Protect Journalists (CPJ). She serves as chief spokesperson on global press freedom issues for the organization and oversees its engagement with the United Nations, the Internet Governance Forum, and other multilateral institutions as well as CPJ's campaigns on behalf of journalists killed and imprisoned for their work. @courtneyr
Ana Cristina Ruelas was appointed Regional Director for ARTICLE 19's Office for Mexico and Central America in May 2016. Previously, she occupied a position as the organization's Right to Information Program Officer, spearheading the development of projects related to education for development. Ms. Ruelas also worked in the Right to Information office of Mexico's National Commission for Human Rights and has vast experience collaborating in various human rights organizations both in Mexico and Peru. @anaruelas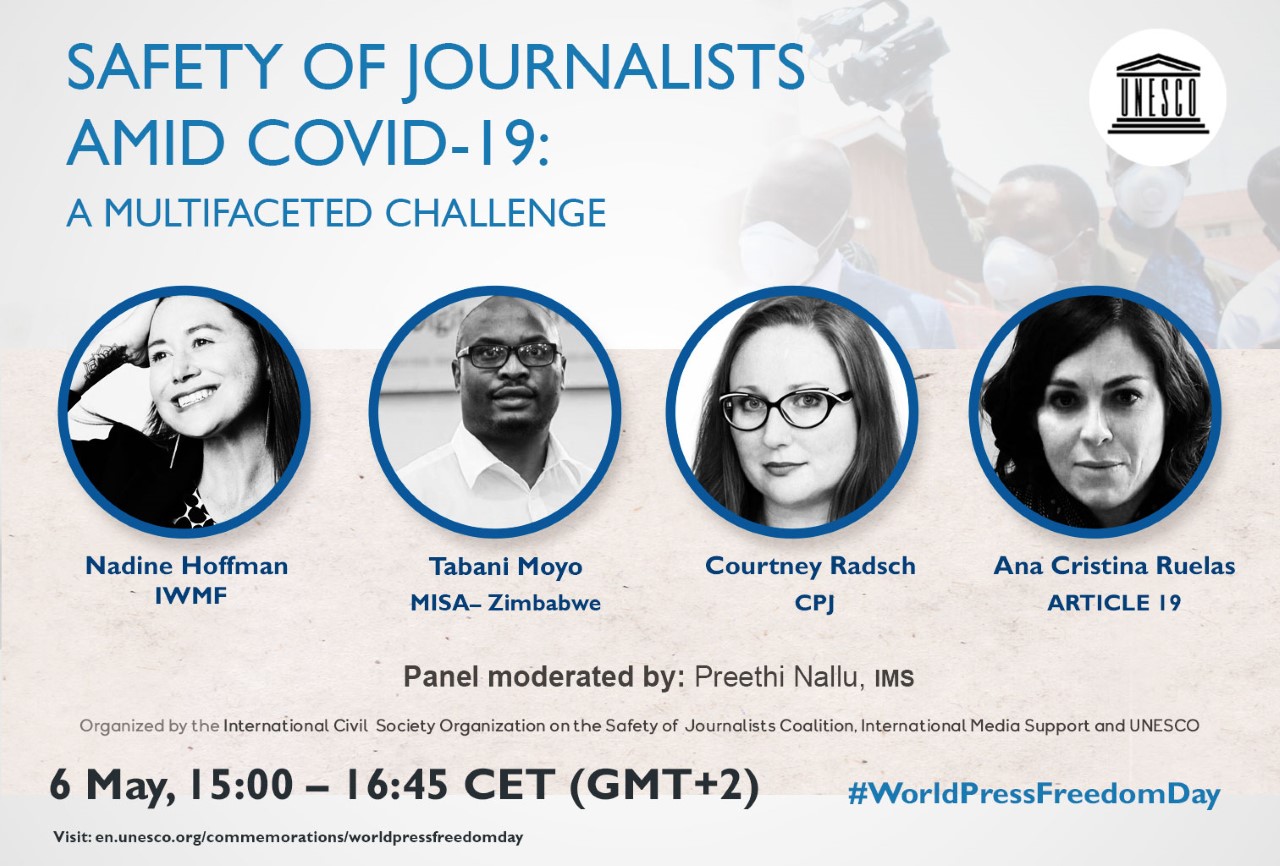 ---