Volunteers clean the streets and distribute food near the site of the explosion (photo by Ammar Abd Rabbo/Daraj Media).
Lebanese media: a momentum for change
The recent explosion in Beirut has not only ignited an anger and a renewed sense of purpose in Lebanon's independent media but created a momentum for change. Journalists are working tirelessly to hold those in power accountable, focus efforts and develop their media in the new situation.
It's been about six weeks since 2,750 ton of ammonium nitrate and 15 tons of fireworks exploded in Beirut's port, right at the heart of the city. More than 178 people were killed, 6500 were injured and over 300.000 lost their place to live in the blast, which is one of the biggest non-nuclear explosions in history. While a severe socio-economic crisis and a global pandemic were already threatening the health and safety of the population, people all the way up in the political system knew about the high-explosive cocktail in Hangar 12 – but no one did anything to remove it.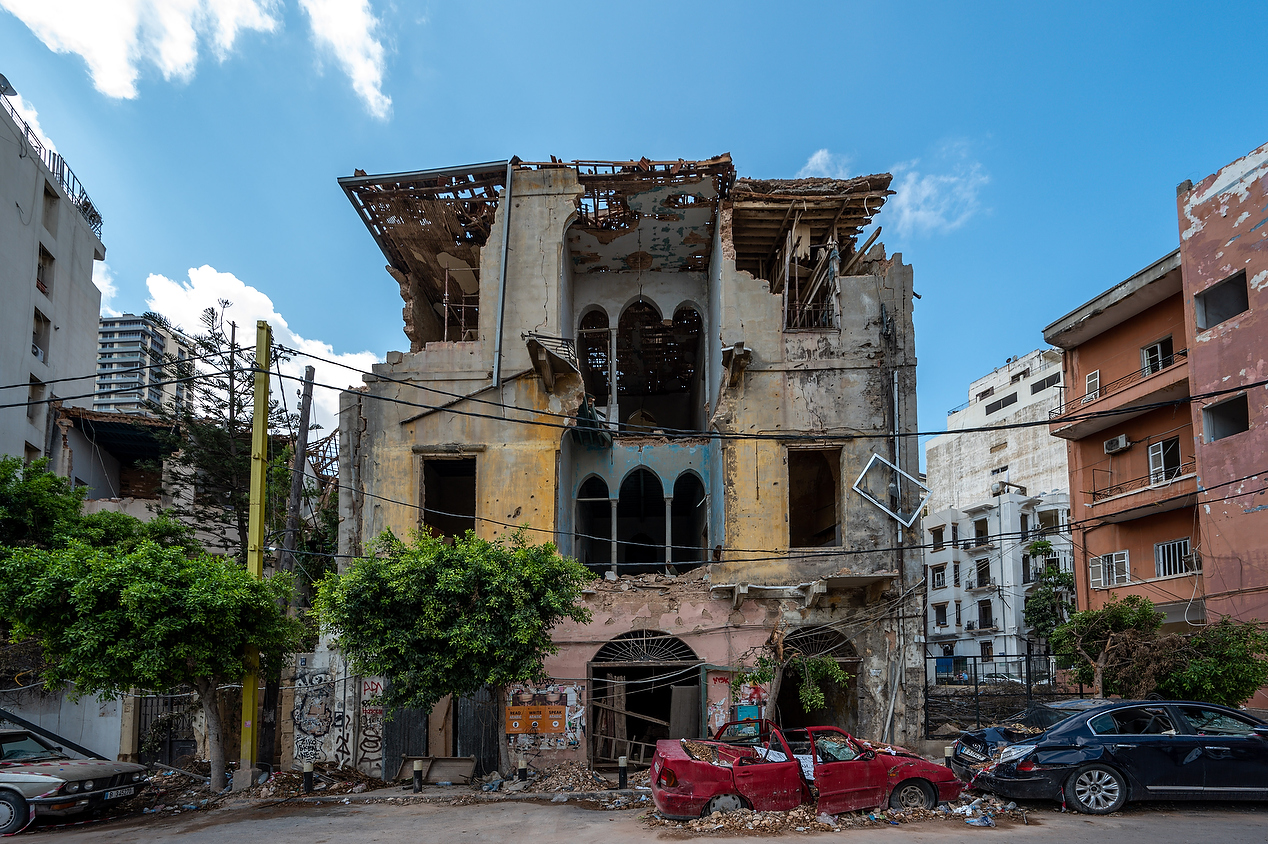 Today, the streets in Beirut are still covered in tiny glass splinters, crumbling buildings lie deserted and locals greet each other saying "Hamdella 3a Salameh" – Thank God for your safety. Michael Irving Jensen, our Head of Department in MENA, recently returned from a trip to the city to talk to local media, CSOs and IMS partners about their needs and challenges.
"Lebanon is facing probably its worst crisis in decades. The vast majority of the Lebanese have lost all faith in their government and political system. Yet, somehow, there's a glimpse of hope within the country. What I experienced in Beirut now was a civil society and an independent media with a renewed sense of empowerment. I saw a new space for public dialogue where independent, digital media give voice to issues that are crucial for the rebuilding – ranging from corruption to financial crimes," Michael Irving Jensen reports.
A story of accountability
Alia Ibrahim, co-founder and CEO of the independent digital media Daraj – a long-time IMS-partner – agrees: "What we do at Daraj is to raise awareness about accountability. We produce critical, impact-driven journalism and we hold power to account. It's what we always do. But it has never been more important than it is in this moment."
It's a moment of rebuilding – Beirut, the power of the population, the socio-economic situation and, not least, a new political system that abandon irresponsibility and powerholders who feather their own nests.
Independent media play a key role in this process according to Alia Ibrahim: "This story, about the blast, can be a story of a criminal act or about extreme negligence. But no matter what, it's a story about accountability. So is the story of our economic crisis and the fact that more than half of the population live below the poverty line. If you ask me to point out the biggest problem in Lebanon right now, I'll say lack of accountability. And that's why independent media and critical journalism are essential for the future of the Lebanese people."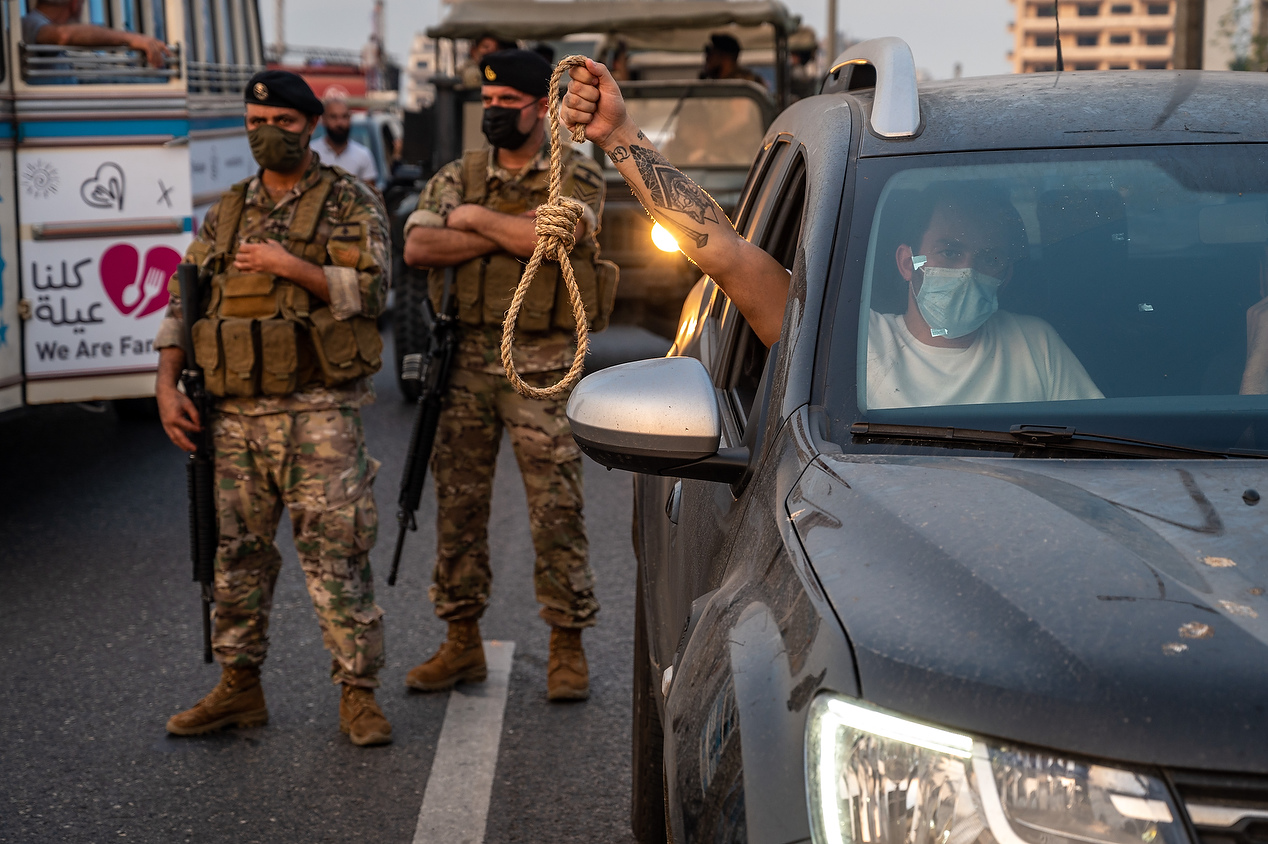 Michael Irving Jensen points to three key issues important for independent media in Lebanon: The first is to develop their financial reporting as the key issue plaguing the country is the economic collapse, but it should also cover the influx of money coming to the country from outside as a response to the explosion. The second is to gain an in-depth understanding of the role of the legal framework and juridical system. The third is to closely watch the reconstruction of the city centre and to be particularly on the look-out for corruption and nepotism.
"Unless accountability becomes an ingrained part of our political system, nothing is going to change. It puts an obligation on us at Daraj and all other independent media. We're doing everything we can to promote change and empower the Lebanese people," Alia Ibrahim says.
Supporting local media
Since the blast, local journalists have been working day and night to focus on these issues and deliver reliable information to the public. Michael Irving Jensen talked to the journalists to access their needs in this situation, both today and in a long run.
One pressing need is the replacement of equipment that was destroyed. Another is the support of and resources to conduct investigative journalism. Yet another is to provide the right assistance to address the brutal experience:
"One kind of relief we can provide is psycho-social support for those journalists who are affected by the blast. Some have lost their homes, some their loved ones, some are traumatised from the explosions and the fear they experienced for themselves and others. Supporting mental health is an important aspect," Michael Irving Jensen underlines. '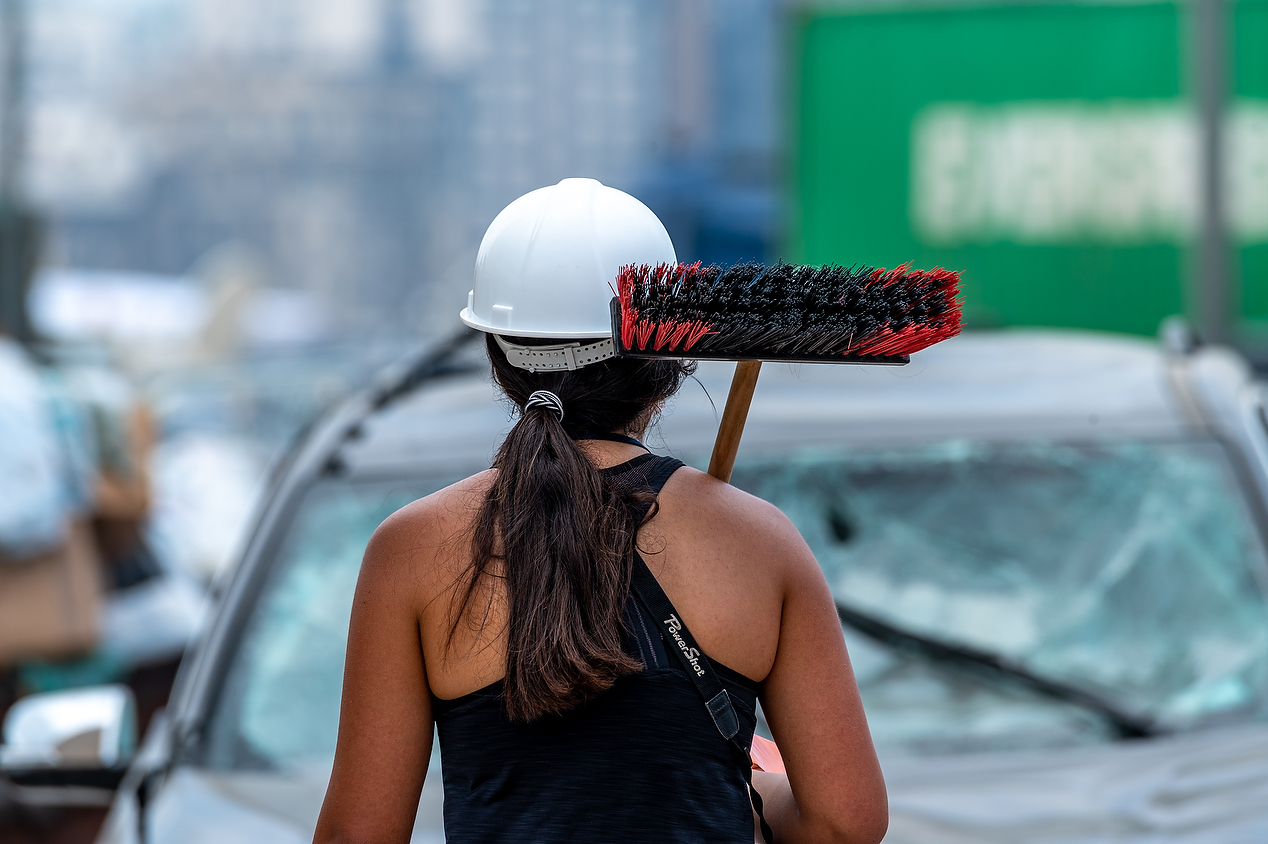 As the interest in independent journalism has seen a significant rise in Lebanon during the past years, another focus point for IMS will be to support emerging digital media. "More and more people understand the importance of having a free press, so there is an opportunity now – the market and the need is there. So we also work to support independent nascent media outlets to expand the production and dissemination of critical journalism," Michael Irving Jensen says.