Mentoring
Mentoring among media start-ups
Yemeni news media Al-Mushahid are learning from media front runner Daraj in Lebanon
By: Diana Moukalled
In the spring of 2015, the two friends and journalists Mustafa Nasr and Waheeb Al-Nusairyi packed their suitcases and boarded a plane in Sana'a airport in order to take part in a meeting about media projects in their homeland of Yemen. They thought they would be gone for just a few days.
While they were away Arab coalition aircrafts led by Saudi Arabia began carrying out raids targeting Houthi militias. Those raids initiated a destructive and still ongoing war. A war, which has killed more than 10,000 people and led to enormous destruction in Yemen – a country considered one of the poorest in the whole world.
Unable to return from their meeting abroad the two friends and journalists had to re-visit their plans. From their location they witnessed Yemen descending into a country torn by war, poverty and political divisions – fault lines also severely impacting the media sector. Journalists had become a target of kidnapping, imprisonment or even murder, or a propaganda tool.
Choosing to create a Yemeni website avoiding these divisions was no easy task; "Al-Mushahid" platform was created in early 2016 as a media outlet presenting journalistic content that aims at leaving the divisions and sectarianism behind. Mustafa and Waheeb set out to build a team of reporters and journalists across Yemen to cover events and carry out and investigations using scarce resources with varying experience levels.
When all of this happened I was in Beirut with my partners Hazem Al-Amin and Alia Ibrahim and also working to create a website empowering independent media. Initially we were optimistic after the Arab Spring in 2011, thinking that we'd witness more freedom of media and press. Soon all we saw was how the counter-revolutions undermined the already limited freedom of speech.
That's why we've created the "Daraj" website; A platform based in Beirut targeting the Arab readers. We invested in creating a network of writers and journalists sharing our aim of publishing stories that the traditional media chose to overlook.
With so many shared priorities cooperating with "Al-Mushahid" seemed like a good idea. We had walked the route a little longer and the hope was that they could learn from us.
The cooperation started in 2018 and continues in 2019 with IMS support. Daraj have been tasked to strengthen the editorial and journalistic capacity of Al Mushahid.
The daily meetings and follow-ups have created a working mechanism to regulate and determine the tasks, schedule publishing timings and set a social media strategy.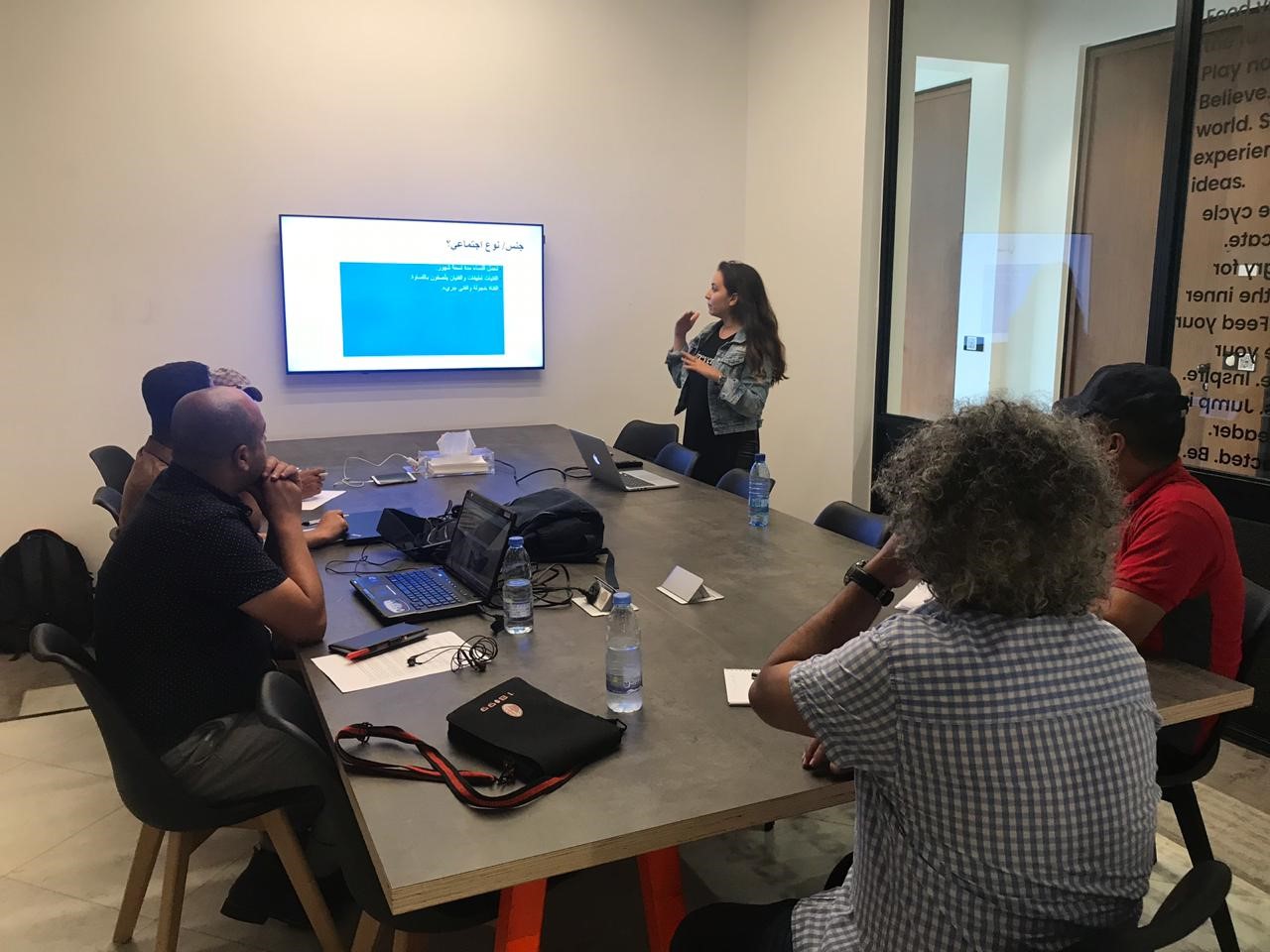 This multilateral editorial board had specific goals:
Establishing the independent editorial identity of the website, as well as technically developing the website and launching a new one.
The new website has been launched in June. The news coverage of Al-Mushahid has multiplied, in such a way that coincides with its independent identity and encompasses the various conflicting parties in Yemen and the violations they commit.
The website published several interesting investigative stories, among which was the story of Asmaa, who got married and became a mother of 3 children when she was still a child herself, a feature about the war and how it caused people to flee their hometowns, through the story of Ali Fadel, who moved 4 times between displaced persons camps. One of the good stories Al Mushahid covered was the arbitrary arrests and torture of women in Houthi prisons
Al-Mushahid cover violations that journalists in Yemen are subjected to. The site also published in-depth stories about the increasing number of blocked websites in Yemen, and about the suffering of college students with the political division, which forced them to interrupt their studies, for fear of being arrested by one of the sides of the war: Al-Houthi movement or the government forces.
Al-Mushahid is keen on its identity as an impartial website, It publishes news and stories about violations of all the parties; how the Houthi movement grants jobs to its loyal followers, as well as another story about the corruption in the passport authority, which is a government entity.
The website produced videos about the biography of successful Yemeni women, like Huda al-Sarari, in addition to a field investigation about families living in slums in desperate conditions.
Al-Mushahid team are also trying to develop their experience in the field of infographics, through presenting information and facts.
The collaboration process is still in the beginning, and there is still a lot to be done. What is certain is that the journey that Waheeb and Mustafa started, which almost turned into a tragedy, has become a chance for an ambitious project.
Since Febuary 2019 Diana Moukalled has served as executive consultant for Al Mushahid and is in charge of completing editorial tasks and managing the team in cooperation with the current management and the founders of Al Mushahid.
IMS has supported Al Mushahid from the outset with funding and mentoring.
---