Update: #Oscars2018 nomination to Last Men in Aleppo – a documentary testament to Syrian media talent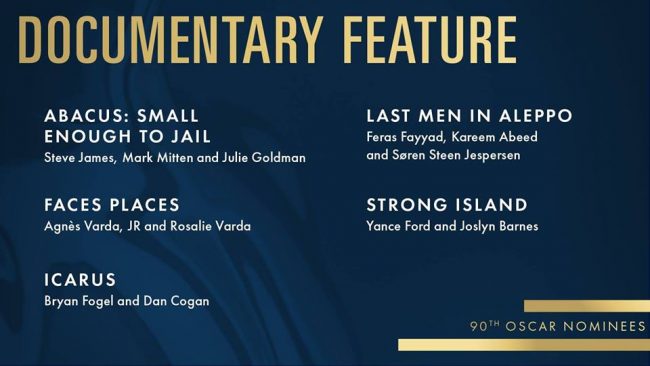 Aleppo Media Center (AMC) is a long-standing partner of International Media Support and the steady hand guiding the camera of the documentary film 'Last men in Aleppo'.
The documentary, which is made from footage by video journalists from the independent Aleppo Media Center, places its audience in the midst of the daily life of rescue workers from the White Helmets helping their fellow citizens in the war-torn city of Aleppo.
The film is a co-production between the Danish production company Larm Film and AMC and will screen at various international documentary festivals across the world. It premiered at the Sundance Film Festival in the US in January 2017 and was honored with a Grand Jury Prize.
The European premiere in March 2017 at CPH:DOX coincides with the six year mark of the start of the Syrian conflict.
Prior to the conflict there was no independent media in Syria. The current existence of independent Syrian media outlets is testament to the strength and perseverance of Syrian media workers and the international will to engage in safe-guarding freedom of expression and provide access to reliable and independent journalism.
To Henrik Grunnet, IMS' Syrian programme manager and himself a former movie-producer, Last Men in Aleppo presents a rewarding element in an otherwise grim reality of continued conflict and disrespect for media.
"This film has the power to become the historical testimony of what has taken place in Aleppo. This is in no small part due to the fantastic cinematography by Aleppo Media Center. The photographers risked there lives to make this movie and to see such talent flourish and grow is what makes it all worthwhile, despite the grim situation facing Syrian media workers. " Henrik says.
The Danish-Syrian documentary "Last Men in Aleppo," is directed by Feras Fayyad and co-directed by Steen Johannessen.
LAST MEN IN ALEPPO I Official trailer English from Rise and Shine on Vimeo.