The Cave's main protagonist Dr. Amani Ballour who manages an underground hospital in Ghouta, Syria during under siege during the Syrian war (National Geographic)
From idea to the Oscars
The Danish-Syrian documentary film The Cave is nominated for the Oscars for best documentary feature. It is the third IMS-supported production that has been nominated in this category within the last three years. We ask Rasmus Steen, Head of IMS Documentary Film, what the secret is to identifying documentary film that can make an impact – and has the potential to go all the way to the Oscars.
Rasmus Steen has a firm belief in the impact of documentary films. He provides support and sparring to documentary film projects across the world to provide an alternative platform to marginalised voices and issues. "If it wasn't for documentary film, many important stories would never be heard. "The Cave" is an example of this. I can't see any other media that would tell this story in such a thorough way. It has it all; a gripping narrative structure, astounding characters, amazing images, raw sounds, and – the most essential element – an important story to tell."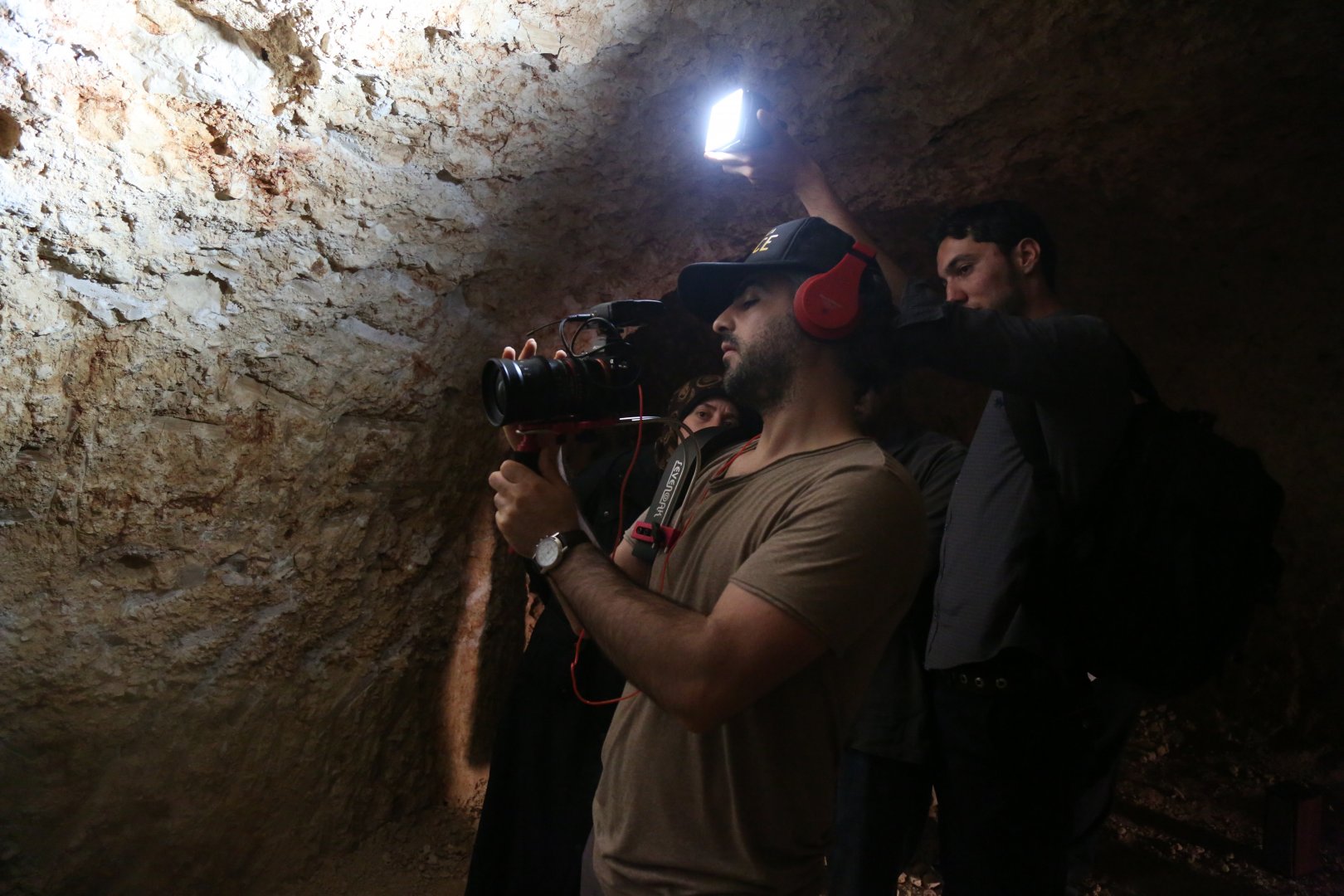 What makes an Oscar nominee?
"When I'm approached by a filmmaker with an idea for a film, I try to spend time in getting to know and listen to the filmmaker. I always make an effort to meet up with the filmmaker as I truly believe in the value of the personal meeting. We communicate better face-to-face and I pay attention to how a filmmaker is telling about his or her story", Rasmus Steen says and continues:
"Basically, I only have two question that I'm asking: 'What do you want to tell with this story?', and 'Who do you want to tell it to?'". It is from these conversations that Rasmus Steen assesses if a director has what it takes to make a successful documentary film: involvement, commitment and an ambition with the particular story.
"For me, it is not enough if you just want to tell a story. I need to know that the filmmakers are ready to invest themselves and the time that it takes – often many years – to unfold a story and to strive for a result that has artistic integrity and possibly the ability to make an impact," Rasmus Steen underlines.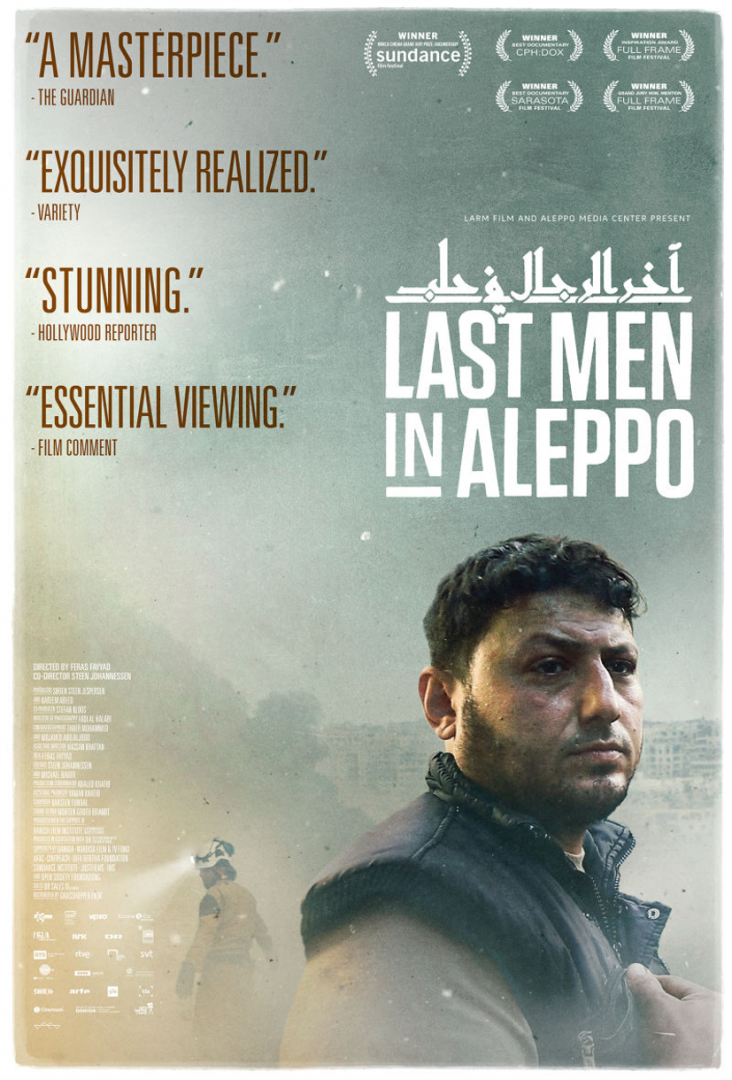 "I often say that documentary film has the ability to speak to the mind and the heart at the same time, and that is why it is such an ideal form of media to communicate these important stories. Documentary films work on several layers simultaneously ," Rasmus Steen says and elaborates: "You have the story that you are watching on the screen that activates our emotions and makes us laugh, shudder, get goose bumps and cry. On top of that there is the meta-story that addresses bigger issues in society that talks to our rational sense of justice and injustice. It is important for me that the filmmaker has some understanding of both aspects."
Films of impact
IMS supports talented filmmakers from many places around the world. This year, The Cave is nominated for an Oscar for best documentary, last year Talal Derki's Of Fathers and Sons was nominated in the same category, and in 2017, the Syrian film Last Men in Aleppo was as well.
"The past years, we have supported many films that have been nominated and won prestigious awards all over the world, which in itself is amazing. It draws a lot of attention to subjects that don't get much media exposure elsewhere. But what really encourages me in my work is when we see that a film can have positive impact on the society and the issues it portrays," Rasmus Steen states. He is certain that a film like The Cave will serve as important documentation of the war crimes committed against the Syrian population. It puts the war in Syria on the agenda long after most international media and correspondents have left the country.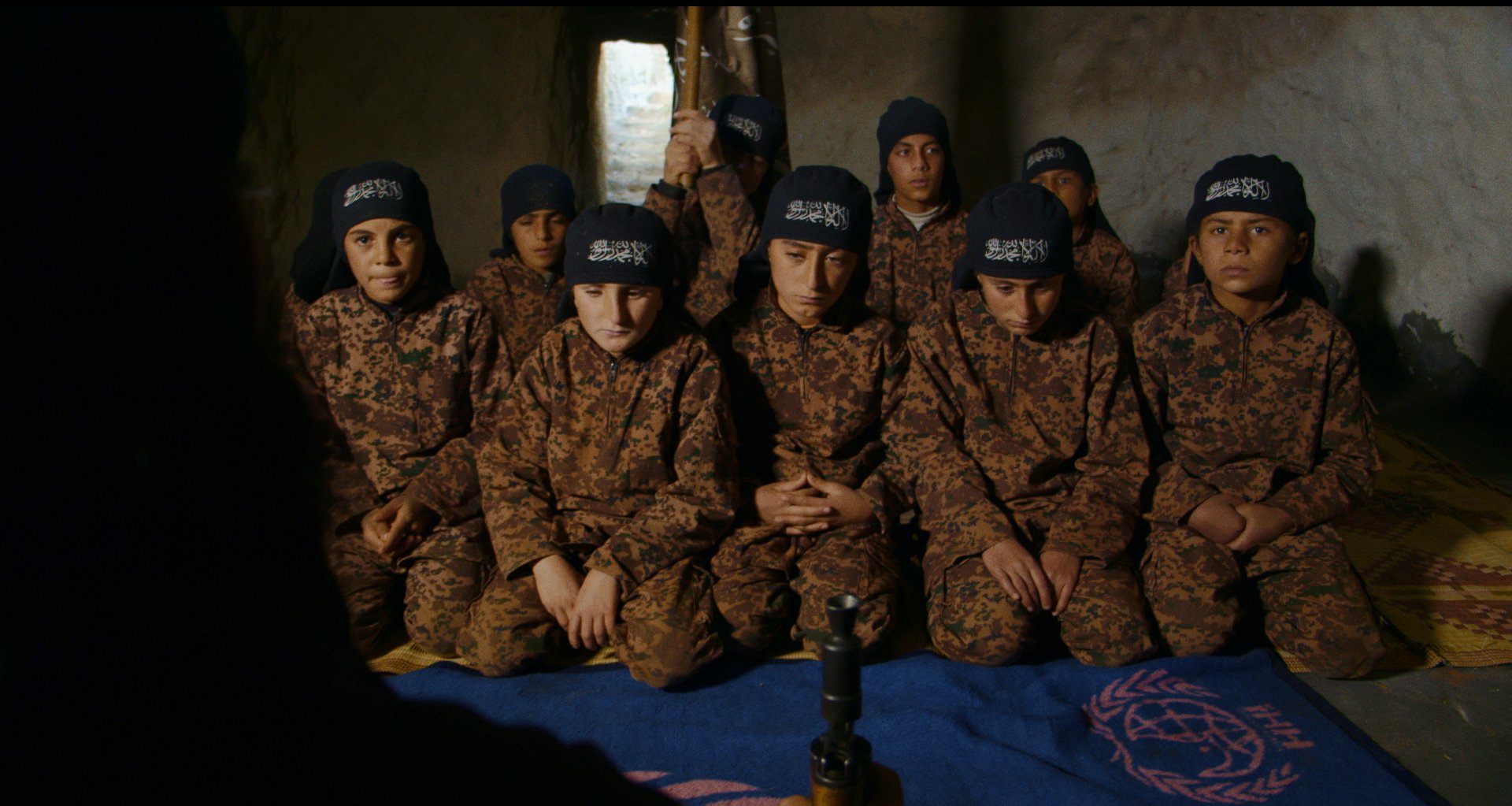 Asked for other examples of documentary films that have backed political and social change, Rasmus Steen mentions the film Khartoum Offside directed by Marwa Zein that follows a women football team in Sudan. Sudanese law does not allow women to play, but this group persistently fight for their right to practice their sport and establish a women's league. A few months after the film premiered, Sudan got its first women's soccer league. "Of course, it is the courageous women on the field who made this happen – no doubt about it. But what Zein's documentary film did was to push the conversation further and give the issue broader political attention."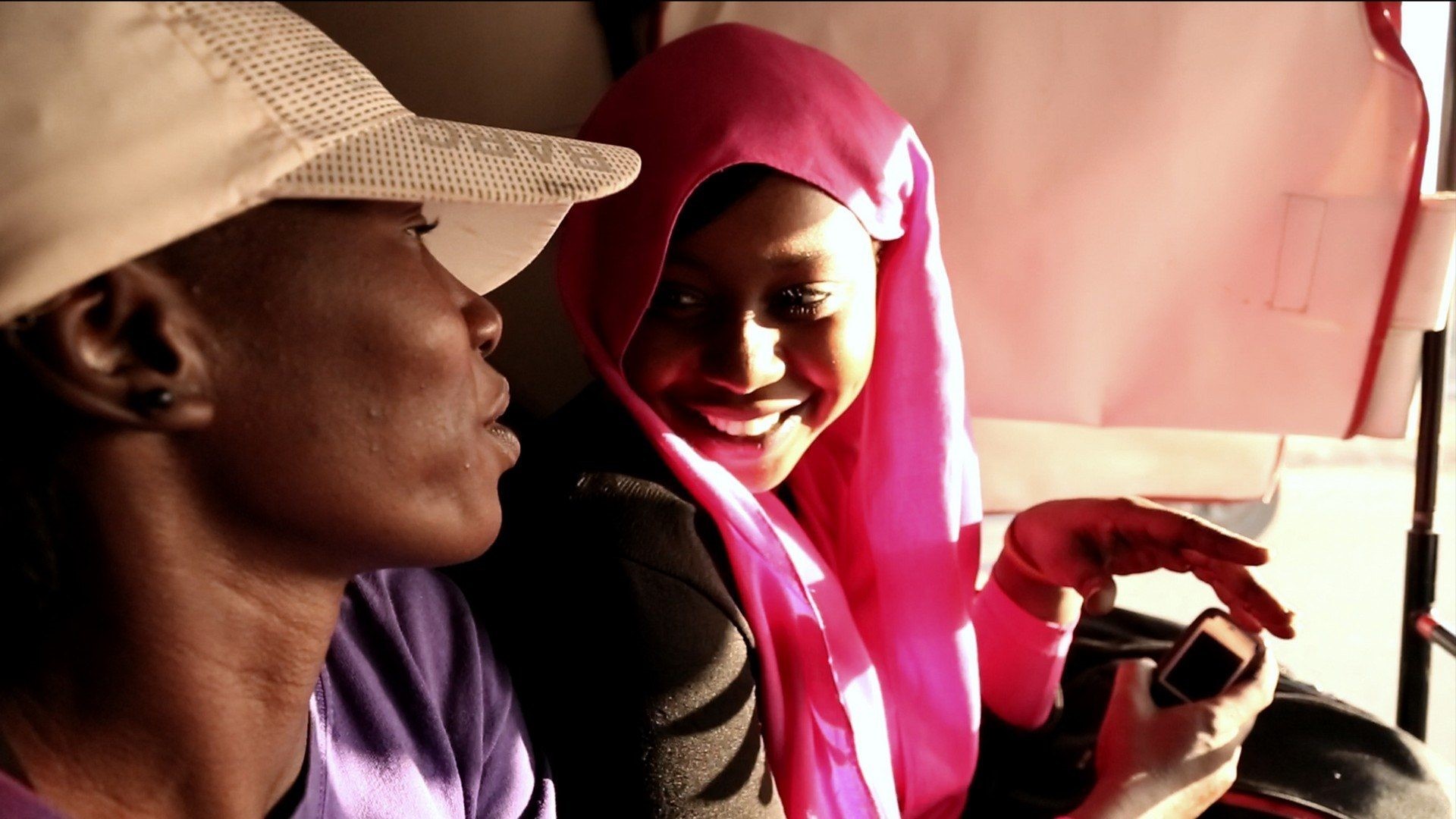 Another example is the Moroccan-Danish We Could be Heroes by Hind Bensari that follows two Moroccan athletes. One of them becomes the World Champion in seated shot put, but upon return to his home country, he is forgotten by his federation and government who deny him the right to a salary, social care and even the right to train in the city's athletics stadium. The two para-athletes' story is as much about the wish for recognition and acceptance as a minority in a society that celebrates uniformity.
The film has since been a catalyst for public and political debates about parasports. This happened especially after the film was screened at Moroccan National TV, which is watched by two million Moroccans. Today, an association for parasports has been launched in Morocco (though it is still yet to be recognised by the Moroccan government) and para-athletes have been granted access to professional training facilities.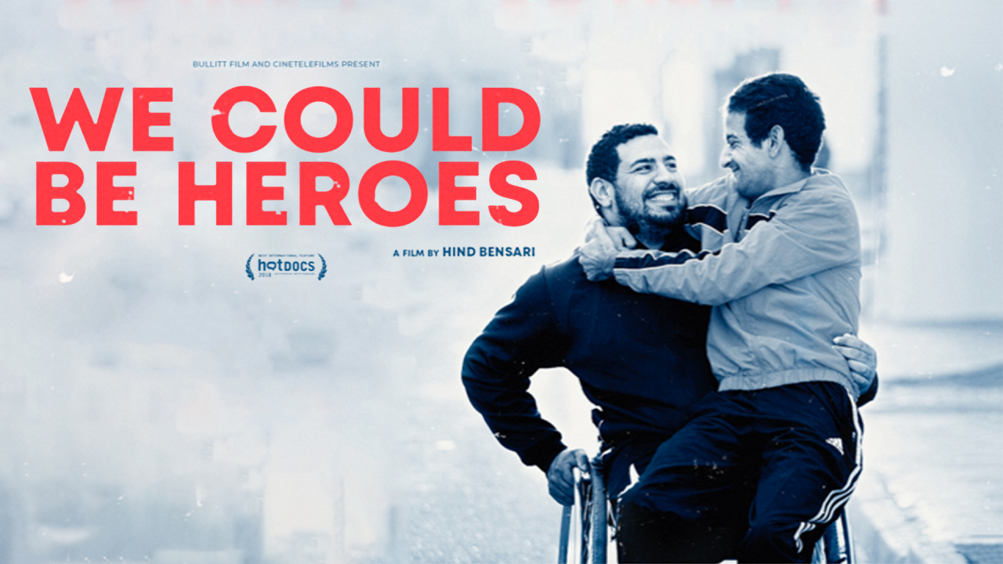 How IMS supports the films
Quite often, IMS is the first organisation to support a particular documentary film through seed funding, the initial funding needed to kick-start the project. "Based on experience, we know that seed funding can be hard to obtain especially for independent filmmakers. But the value of it is substantial. Often, we see that it activates a chain reaction that stimulates more funding from other private and public sources," Rasmus Steen explains.
Besides financial support, IMS contributes throughout the production process of a film by utilising the team's long experience with documentary film production. They offer advice and supervision in fine tuning a storyline, working creatively with post-production (when the film is edited) and contributing to distribution in order to get the film out to broad audiences.
Distribution is an important part of IMS' work. "We always try to incorporate IMS' extensive network to the media in the countries where we operate and, furthermore, to exploit our presence in Europe as much as possible in order to reach out and create access to film festivals in our part of the world". "This can be crucial for new filmmakers, especially those that come from parts of the world where promotion of a film on controversial subjects is a challenge. We can use our connection to people in the industry to really give the films a push," Rasmus Steen ends.