Somalis displaced by drought and war wait for water at the Sebedow Camp, as they set up in more than 500 camps supported by the United Nations and relief agencies.
Climate and environmental journalism
Media can play an important role in shaping the discourse around climate change. IMS' partners are rising to the occasion.
The environmental threat of climate change, pollution and biodiversity loss is referred to by the UN as the triple planetary crisis. Many of the countries IMS' partners work in are those that are hardest hit and most vulnerable to climate change, leading to conflicts regarding land rights, emigration and famine. These effects will particularly impact marginalised, poor and indigenous communities.
As the UN's Intergovernmental Panel on Climate Change has highlighted, the media can play a crucial role in shaping public discourse and bearing witness to this defining crisis. IMS' partners are rising to the occasion by providing public interest content for the people and communities most affected by climate change, loss and damage and environmental exploitation.
IMS works to help partners build up capacity in reporting on environmental crimes and greenwashing as well as reporting at local and regional levels on the consequences of climate change.
IMS' partners' reporting has successfully inspired action leading to a water system being repaired in Georgia, radio listeners learning how to protect forests in Somalia and pollution from a foundry being investigated in Burkina Faso. Their public interest media can play an important role in shaping the discourse around climate change. IMS' partners are rising to the occasion. Journalism serves local communities, sharing solutions-oriented reporting and reliable information on topics that might be politicised or require long-term planning instead of seeking short-term benefits.
With natural disasters occurring more often because of climate change, local media must be trained to cover every stage of the crisis response. After the devastating earthquake in Nepal in 2015, IMS developed the journalistic concept of post-disaster accountability journalism, which can be applied to coverage of climate-related disasters. The concept, which has since been initiated in Indonesia, Mozambique and the Philippines, promotes journalism aimed at increasing the accountability and transparency of recovery and reconstruction efforts.
IMS is working to connect international actors leading this field with our media partners. IMS has boosted our work with additional funds, allowing us to lead workshops to train journalists in environmental investigations and cultivate cross-border and cross-continental investigations. So far, nearly 100 journalists have signed up for the workshop and more than ten cross-border investigations have been initiated through the IMS facilitated MediaBridge.
CASE: Radio programmes lead to behaviour change in Somalia
Content-sharing radio programmes produced collaboratively by members of the Somali Media Association (SOMA), an IMS partner, have helped promote environmental awareness and protection. The programmes air weekly on approximately 30 radio stations in the SOMA network across Somalia.
A broadcast about the relationship between cutting down trees and repeated droughts inspired Farah Abdi, living in Guriel in central Somalia, to plant three trees on the side of the road to benefit people and to save the area from erosion. He also shared this information with friends and asked them to do the same. Another listener, Mohamed Abukar, living in Wanlaweyne in Lower Shabelle, said that the radio broadcast led him to change his work from cutting down trees to make charcoal to farming.
IMS supported SOMA with editorial and strategic advice and core support.
CASE: CENOZO takes on climate issues in the Sahel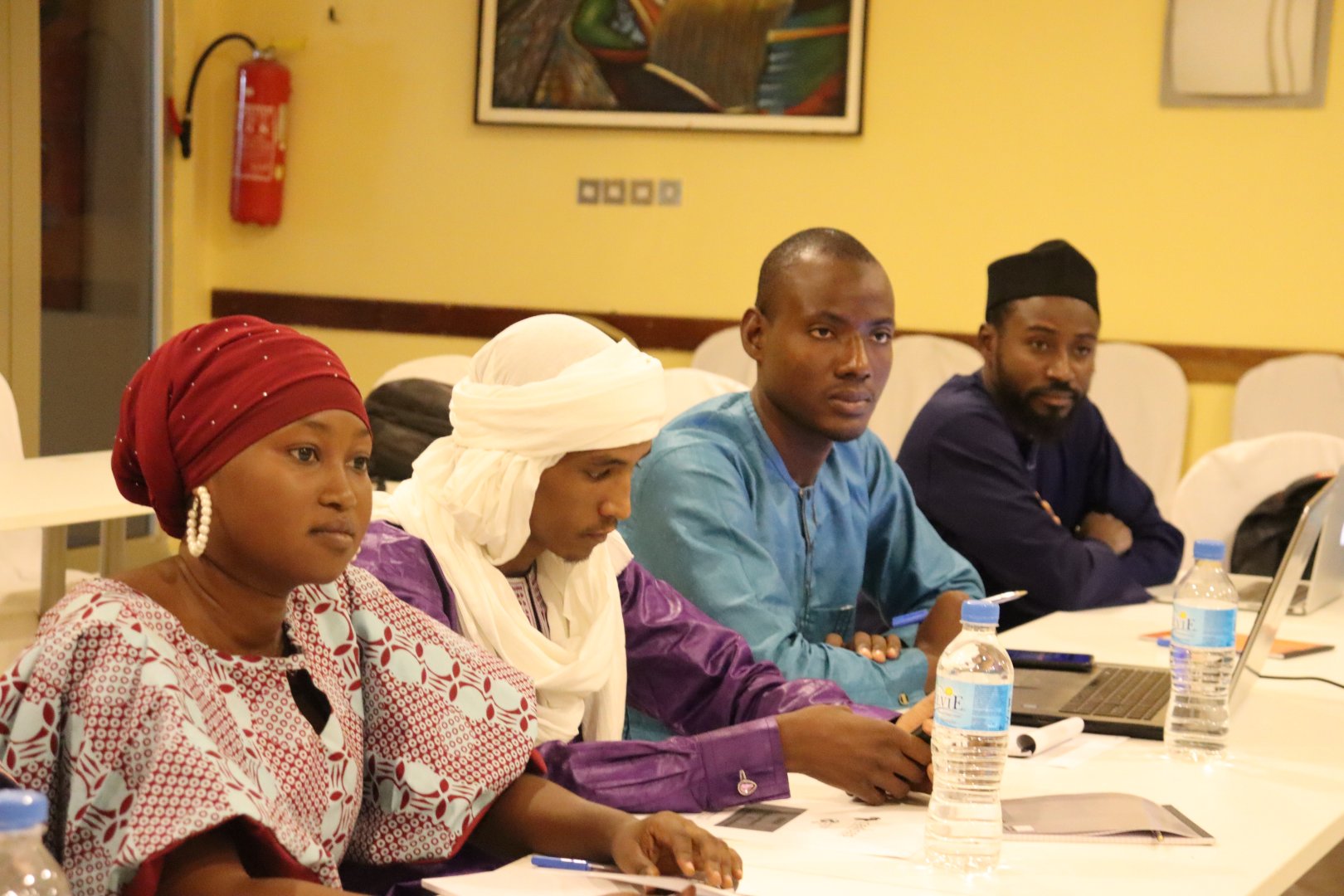 The climate and environment are new topics for most trained journalists in the Sahel region, but IMS partner CENOZO (Cellule Norbert Zongo pour le journalisme d'investigation en Afrique de l'Ouest) has taken steps to bring the topics into their investigations and is now seeing their first results.
In 2022, with support from IMS, CENOZO organised three workshops on mapping environmental problems, investigating actions conducive to climate change and using online tools related to climate-data. Sixty-four investigative journalists from Burkina Faso, Mali and Niger, including 24 women, were trained.
Following the workshops, CENOZO journalists in Burkina Faso began producing investigative pieces on the consequences of climate change. One article looked at the effect of pollution from a foundry in the Kossodo industrial zone. Residents were made aware of the threats to their health during the investigation. After it was published on CENOZO's website in December and in the bi-monthly "Le Reporter", residents contacted the Ministry of Commerce to complain about pollution from the foundry. They reported that industrial leaders consequently organised community activities with local residents to discuss the difficulties in the area.
A separate investigation into charcoal production in the newspaper SIDWAYA in December led local authorities to react to the investigation: a former deputy applauded the journalists for having the courage to investigate a taboo subject and bought 10 issues of the newspaper to distribute to local leaders. The president of the special delegation of Batié raised the subject during an inauguration ceremony of their municipal team.
CASE: Radio Ergo shares life-saving information in Somalia
Daily broadcasts from Radio Ergo focus on issues affecting people's lives and livelihoods, including during health emergencies. Radio Ergo produces weekly thematic, informative and advisory programmes on farming, livestock, health and other topics. Radio Ergo also shares audience feedback recorded on a call-in platform with aid and development responders to influence their planning and actions.
When a deadly cholera outbreak spread in the southern city of Kismayo, Jubaland, in November, Radio Ergo reached out to the water, sanitation and hygiene (WASH) cluster to ask what information could be aired to keep people informed. Scripts on awareness-raising, prevention and treatment were agreed with experts and recorded by Radio Ergo's editorial team, then aired repeatedly over several weeks. People who heard the broadcasts said the information helped them change hygiene practices and act when someone got sick.
Farhiya Kusow Abdi said hearing the radio information "made me improve the hygiene at home and for my children, as well as the food we cook for the family. We started boiling our drinking water."
As well as directly helping listeners by providing information, Radio Ergo indirectly helped them by raising their voices so that their needs and challenges could be met by aid and development responders during the drought.
Awil Ali Warsame, who lives in the 18 May IDP camp in Togdher, said: "When I came here as an IDP, Ergo felt like our close ally…We believe Ergo played a big role in fighting for the assistance we got: the [cash aid] cards we were given, the wells that were dug, the houses and the toilets built in the camp all came from the effort of Radio Ergo in raising our voices."
CASE: Local authorities repair water system because of investigative journalism in Georgia
An investigation by iFact led to the repair of a water system in the village of Koreti, Georgia. Villages in the Imereti region, including Koreti, are losing access to water because of outdated Soviet infrastructure. iFact held a community meeting with residents and interviewed a city hall representative about the lack of access to water. Publishing the investigation spurred local government to take action, ultimately resulting in restoring the village's access to water.
iFact is a media outlet that aims to develop investigative journalism in Georgia. It works closely with the local population in the Imereti region to engage and involve the public in the work of the media and the local government through access to information, increasing transparency and encouraging good governance.
IMS supports iFact in business viability and audience engagement, including community meetings.
This article was published in IMS' Annual Report 2022.