Stolen People: A photo album of the Belarusian family in 2021
The bond between political prisoners and their families is broken. Belarusians who lost their freedom months ago cannot see their relatives and miss the first steps of their children.
A picture is worth more than a thousand words. This photo project tells the story of the repression by the Belarusian authorities against its citizens. The story was originally published in one of the oldest independent media outlets in Belarus, Nasha Niva. The name of the photographer is not to be disclosed due to security reasons. The media outlet is now blocked and several of its journalists have been detained. Belarus' Information Ministry has said it moved against the website for posting unspecified "unlawful" information. As of 9 August 2021 there are 610 political prisoners, according to the human rights organisation Viasna, and 29 media workers behind bars, according to the Belarusian Association of Journalists (BAJ).
---
A human, whom the life was meant to be shared with, is forcibly taken away. So the emptiness appears.
But all of it is temporary. And one day these scary times will only remain in pictures.
"Stolen People" is a unique photo album of the Belarusian family in 2021, a document of modern times. While some families have all members present, some families are missing close ones.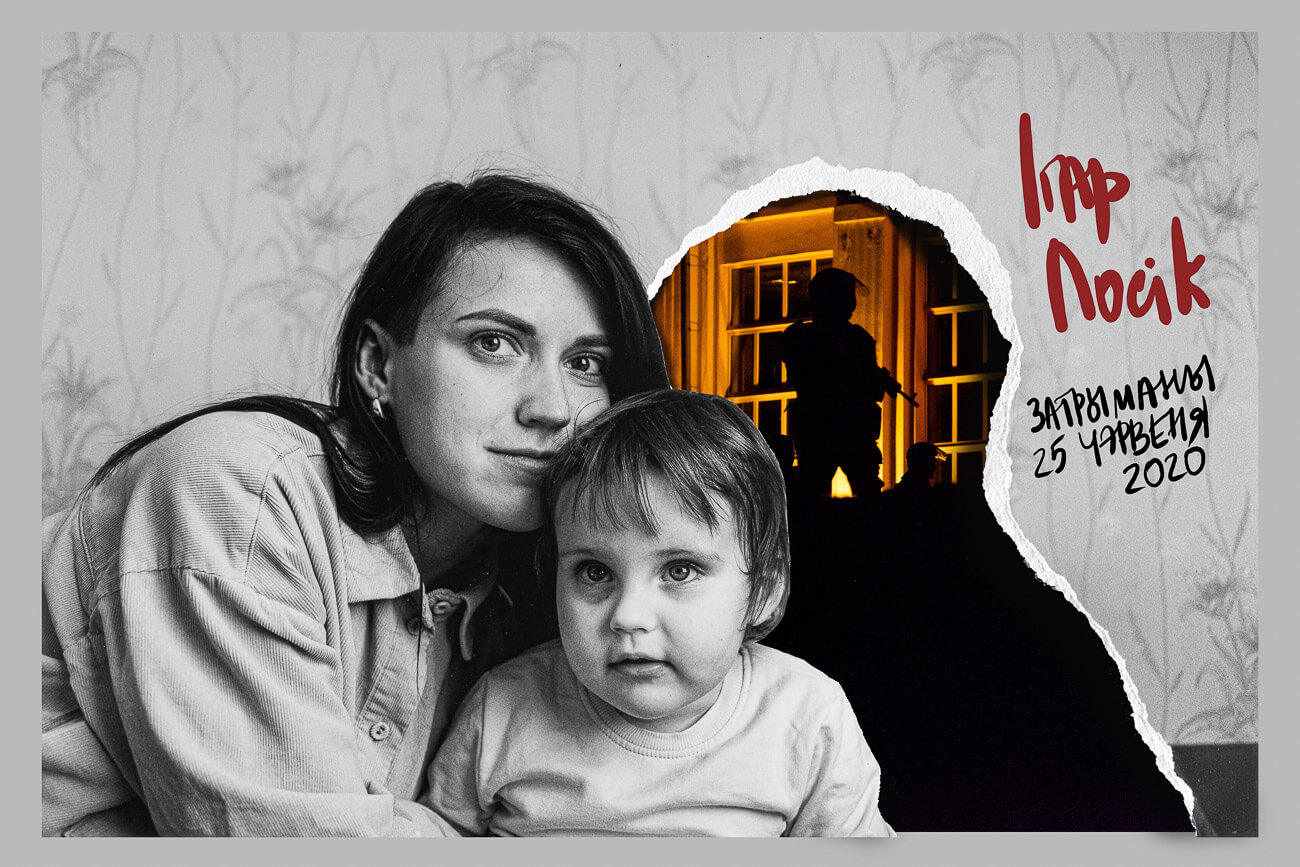 Igar Losik's family
Igar, the founder of "Беларусь галаўнога мозга" ("Belarus of the Brain") – the country's most popular Telegram channel at that time – was arrested on 25 June 2020. Since then, he held a hunger strike twice. Ten months have passed and the judicial process is still nonexistent.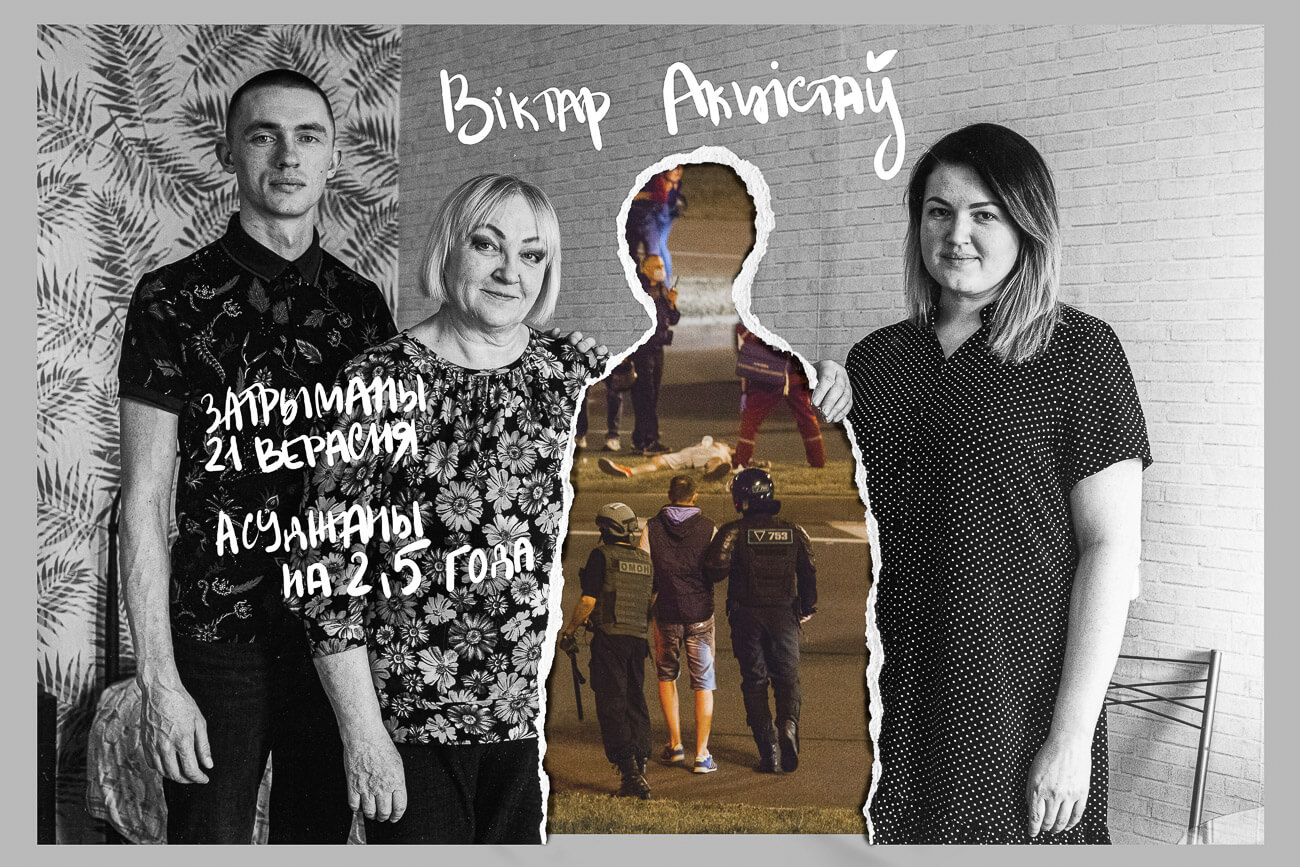 Victar Aktsistau's mom, brother and sister
Victar is a 20-year-old student. He received a two and a half years in prison for fighting off a riot police officer on 10 August. The injured police officer only received some small wounds and scratches on his forehead.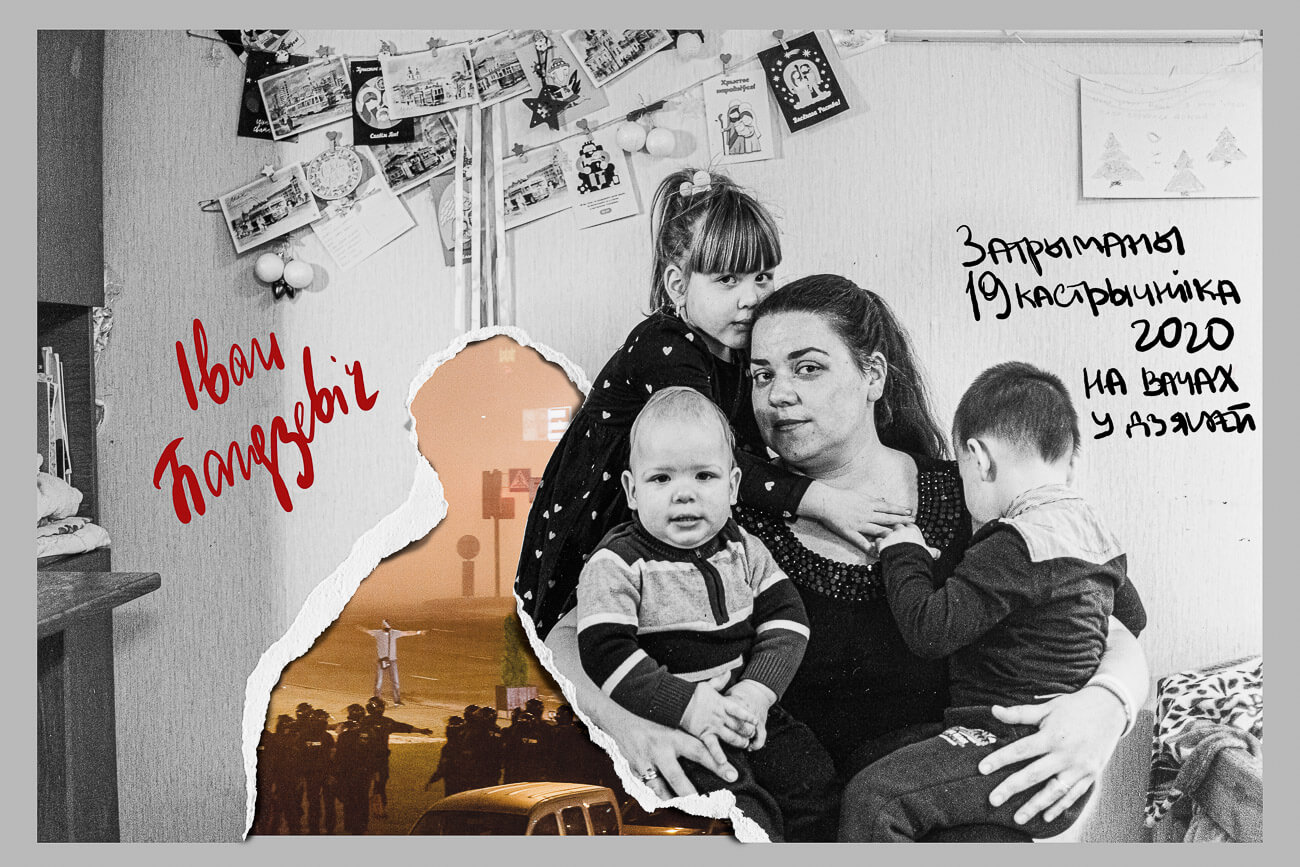 Ivan Bagdevich's family
Before the arrest, Ivan was an auto mechanic. He repaired cars and actively helped the "Angel" rescue team in searching for missing people. Police arrested Ivan right at home in October for participation in protests in front of his three small children, wife and mother.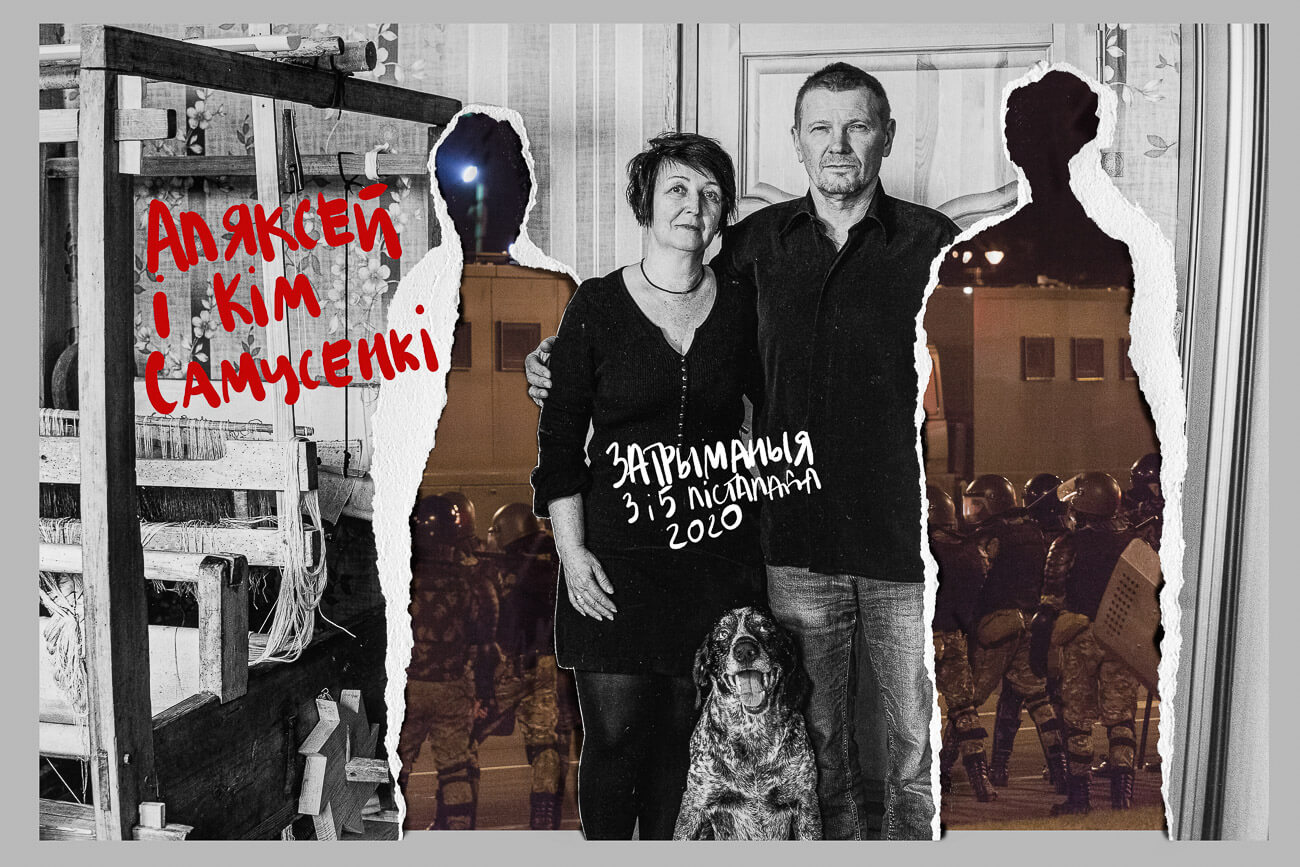 Parents of Aliaxey and Kim Samysenka and Tagir, their dog
Kim Samusenka, an activist from "Dzeya", was detained on 3 November. The Investigative Committee concluded that he was an active protest participant and was involved in hacking a computer system of the Minsk City Executive Committee. His brother Aliaxey, an economist in a plastic products company, was taken into custody two days later. The wives and children of imprisoned brothers are now abroad.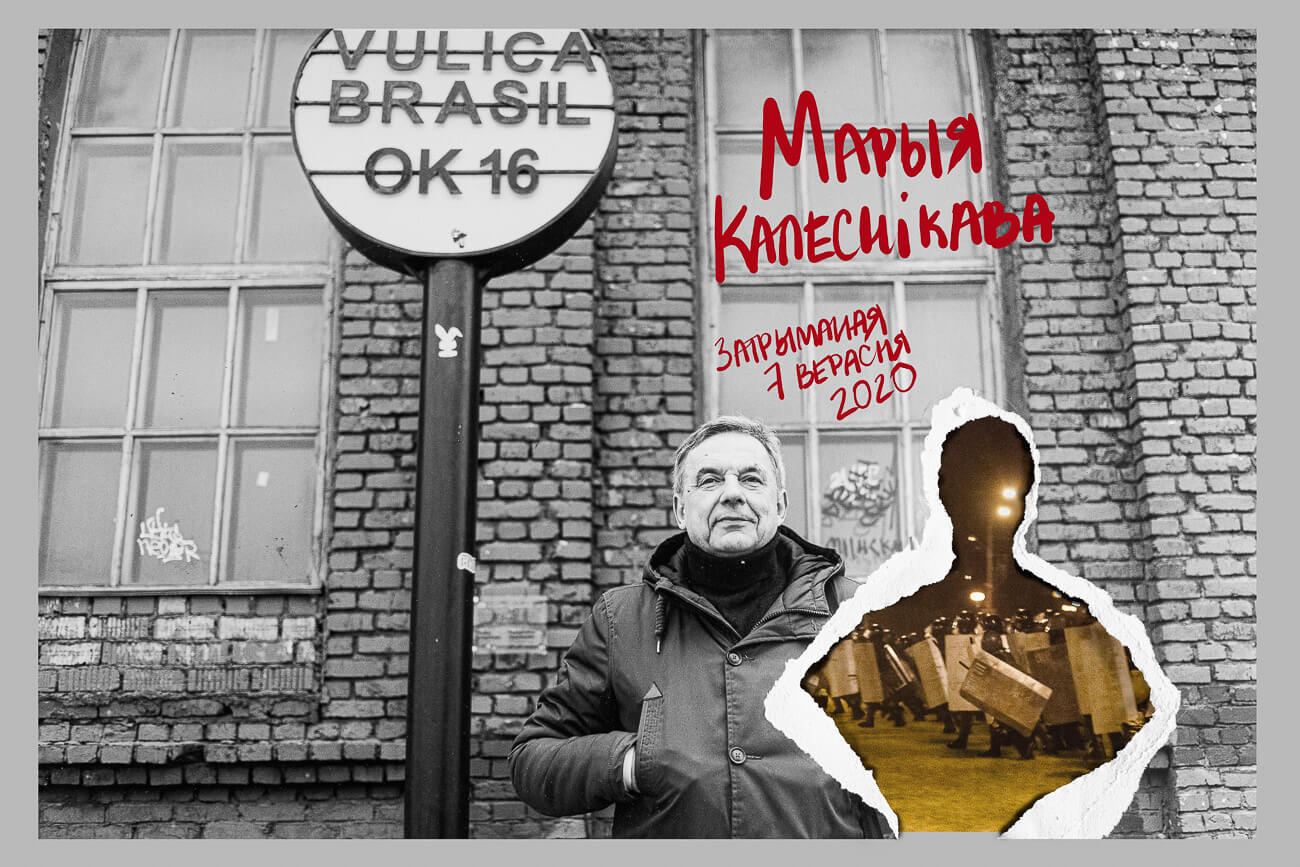 Father of Mariya Kalesnikava
Mariya Kalesnikava – a coordinator on Viktar Babaryka's team and then the closest associate of Sviatlana Tsikhanouskaya – ripped up her passport right on the Ukraine border when the unknown people tried to drive her away. She was arrested afterwards.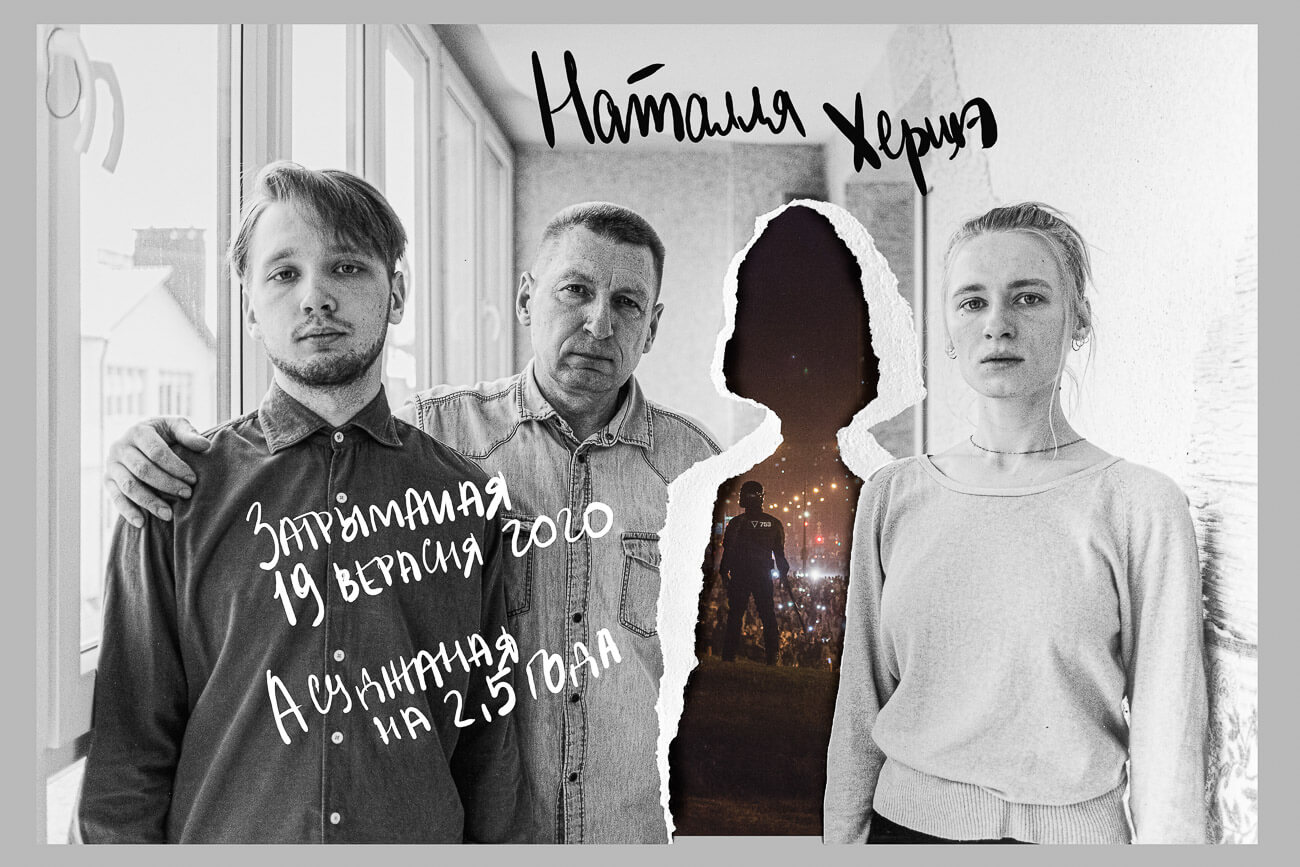 Nataliya Hershe's brother and nephew
Nataliya lived in Switzerland for 12 years (she even has citizenship), but she visited her relatives in Belarus quite often. She lost her freedom on 19 September during the women's march. While in prison, she went on a hunger strike because was denied access to her mail.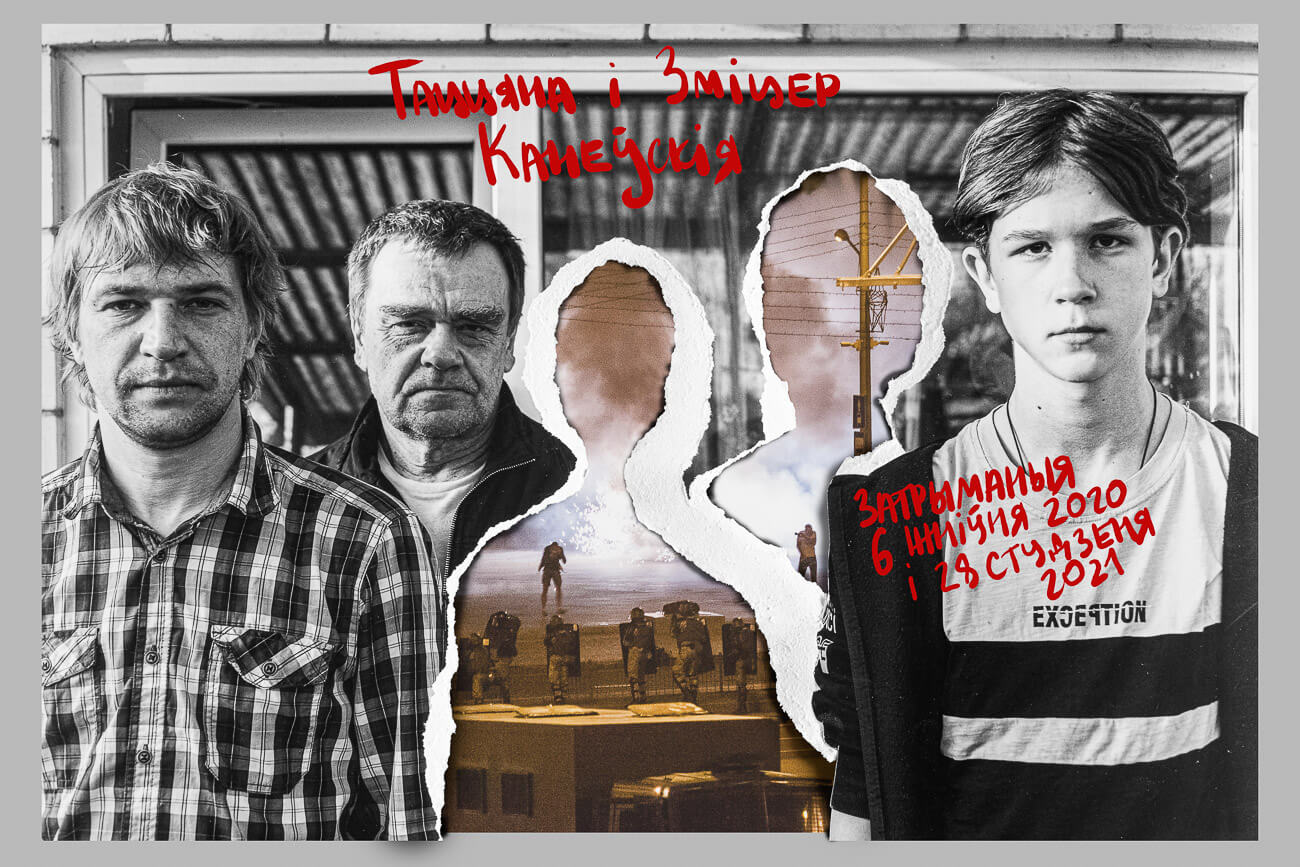 Tatsiana and Zmicer Kaneysky's family
Tatyana, a Homel activist from «Матчын рух 328» ("Mother Movement 328") and a confidant of Sviatlana Tsikhanouskaya, was arrested a few days before the elections started. Her son Zmicer was arrested on 28 January 2021. He is now charged with inciting a racial, national, religious or other social hatred. He has not yet been recognised as a political prisoner.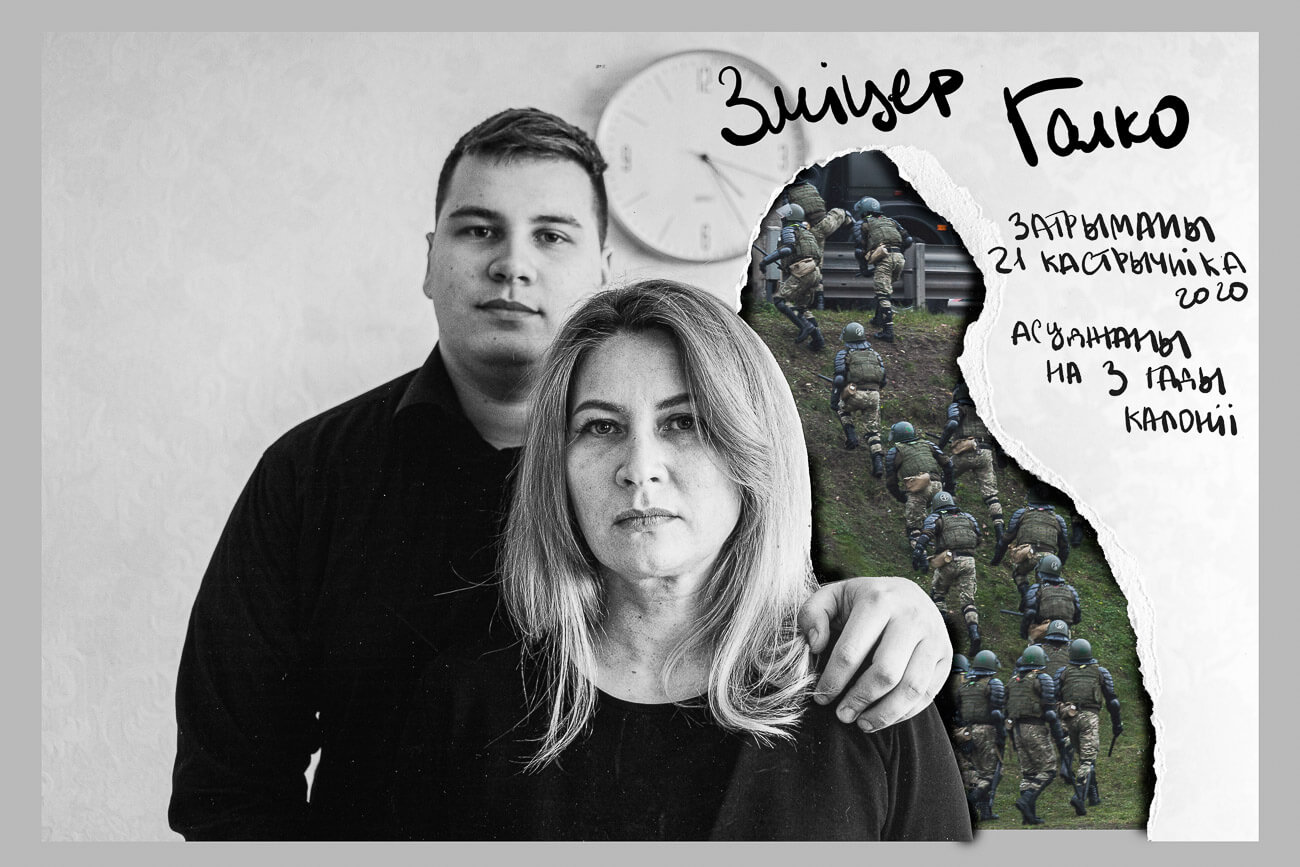 Zmicer Galko's family
Police detained the 44-year-old bodybuilder for hitting the video camera of a policeman in civilian clothes, while the latter was recording a yard concert. During the arrest, Zmicer was badly injured and then sent to the hospital with a traumatic brain injury.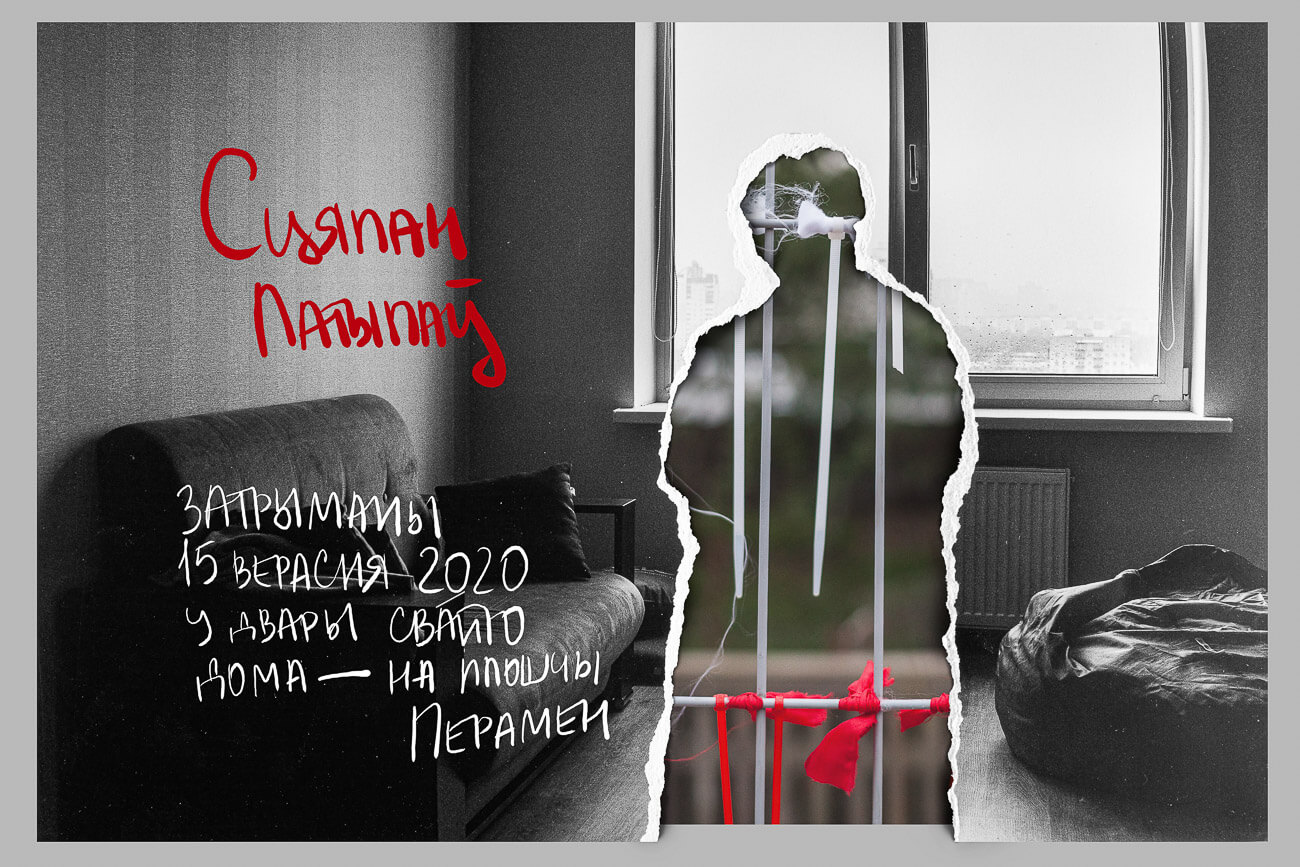 Styapan Latypau lives by himself
Styapan lives on the Square of Change. The reason for his arrest was that he asked the strangers in masks, who were destroying the DJ exhibition, to identify themselves. The investigators stated that Styapan imported dangerous chemicals to Belarus with the intent to poison the police with them.
Now neighbours and colleagues are helping the imprisoned man.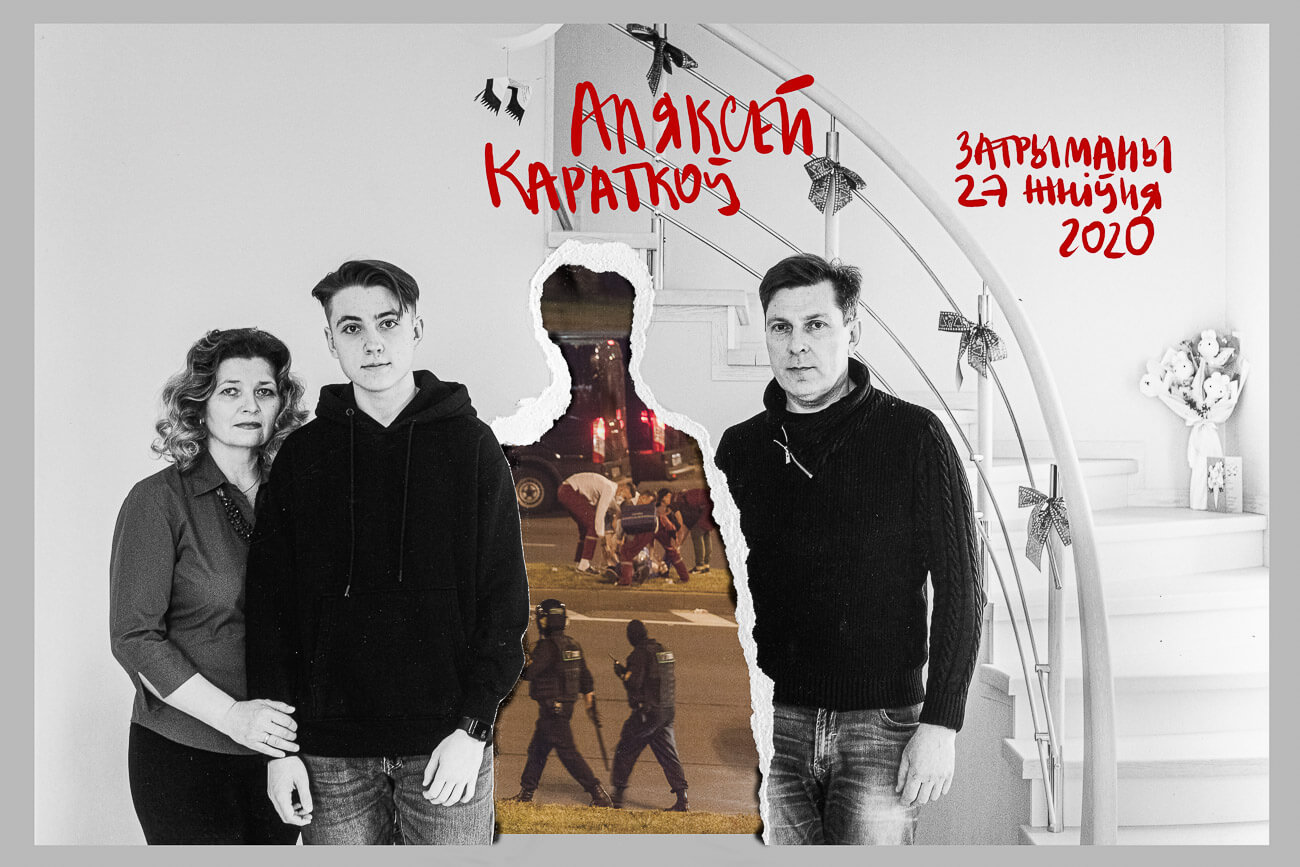 Aliaxey Karatkou's family
Aliaxey is a developer of MakeM startup. He was apprehended the first time in July 2020 in a queue outside the KGB building, when, along with others, he tried to submit a petition to change the restraining measure against Viktar Babaryka.
On 27 August, Aliaxey was detained on Independence Square for participating in a peaceful meeting near the church. After his release from Zhodino, he was arrested once again.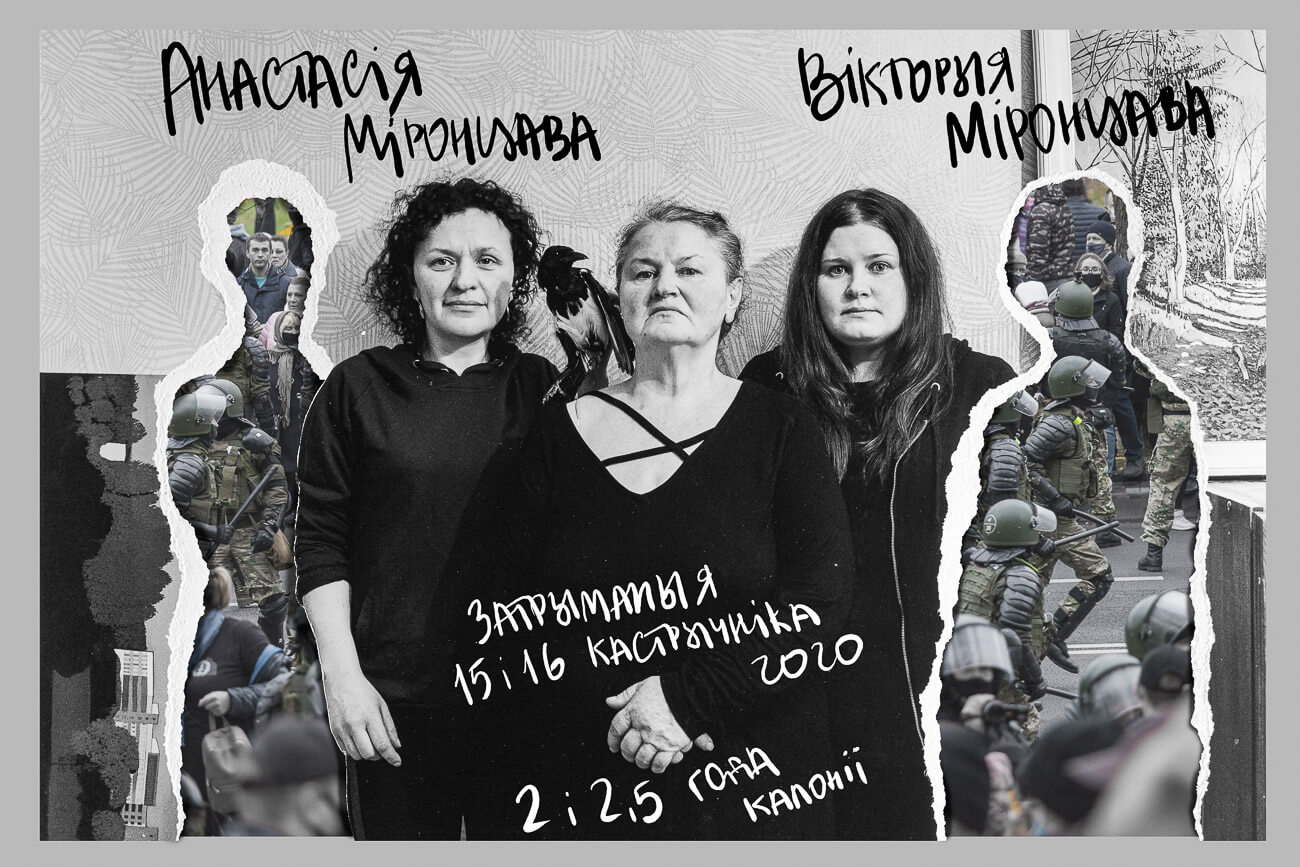 Mothers and sisters of Anastasiia and Viktoriia Mirontsavy
The girls were sentenced to two and two and a half years respectively in prison for the August events on Victors Avenue: one of the sisters grabbed a riot policeman by the elbow, and the other by the hand. The third sister, Aliaxandra, escaped political prosecution by moving to Brazil. A magpie, who sits on her mother's shoulder, was domesticated by Viktoriia.