Pakistan conference to promote safety of journalists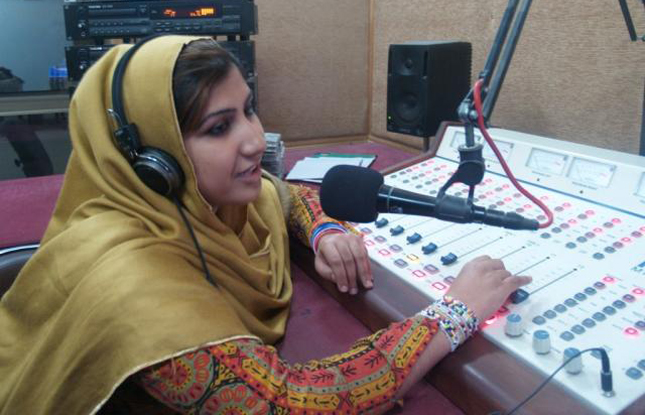 With numerous attacks and killings of media workers in the last decade, Pakistan ranks among the most dangerous places in the world for journalists. Photo: Flickr
In the last 10 years, between 500 and 1000 media workers have been killed worldwide. As one of the most hazardous places in the world for journalists, Pakistan accounts for 90 of these cases. An international conference this week in Islamabad sets out to address the problem in a concerted manner
Held in Islamabad on 6-7 March, the conference sets the stage for the launch of the so-called UN Plan of Action on the Safety of Journalists and the issue of Impunity in Pakistan.
The plan is a concerted approach to ensuring safe and enabling working environments for journalists around the world, with Pakistan being selected as a pilot country for the plan's initial implementation alongside Mexico, South Sudan, Nepal and Iraq.
This year alone, the country has seen a number of devastating attacks on the media with three journalists killed in Quetta in January, and another three in Sindh, Baluchistan and the tribal areas just recently. With at least one journalist targeted every 28 days between 2007 and 2012, Pakistan makes for one the most hazardous places in the world for journalists.
A joint effort to strengthen safety of journalists
The UN Plan of Action is expected to be rolled out in the coming weeks and months in Pakistan. The plan aims at lending international support for action against impunity, including strengthening efforts through a so-called multi-stakeholder process which brings together the government, civil society groups, the Pakistani media sector and the international media development community.
The conference is organised by the IMS-supported Pakistani media development organisation Intermedia, and jointly supported by IMS, Open Society Foundations (OSF), and UNESCO.
Nearly 20 international media development organisations will be attending the conference, alongside media houses and representatives from the Pakistani media sector, the Pakistani civil society, security agencies, and the Pakistani government.
For more information visit Intermedia and follow the conference on Twitter with the hastag #ImpunityPK