Women working in greenhouses, cultivating summer vegetables to meet their food needs in the village of Jin War, 7 March 2020. (Photo: Syria Untold and Syrian Female Journalists Network)
"I sought refuge in an isolated village… Is this the solution?"
In 2011, pro-democracy demonstrations erupted in Syria where peaceful protesters chanted for freedom, dignity, and justice. The Assad regime used deadly force to crush the protests demanding the president's resignation. The unrest spread and the crackdown intensified. Opposition supporters took up arms, first to defend themselves and later to rid their areas of security forces. The Assad regime used besiegement, chemical weapons and scorched-earth policy to forcibly displace the civilians and opposition armed groups from cities and towns that rebelled. As a result, Assad has regained control of Syria's biggest cities, but large parts of northern Syria are still held by the opposition in the north-west (NW) and the Kurdish-led Autonomous Administration in the north-east (NE).
Jin War is a village for women and children in the Autonomous Administration of north-east Syria. Hanaa Alkalaf, a 40-year-old mother of three, shares her experience of living in that village and highlights the dilemma of an isolated village like Jin War, that is both a safespace – "a place for abused women or women who want to live far from oppression" – but also a place where women and children live excluded from their society and communities .
By Rayhan Jameel (pseudonym of a journalist residing in Qamishli)
Protecting women or isolating them?
Hanaa's day begins early. As dawn breaks, she starts preparing homemade bread, herding sheep and caring for the vegetables growing in her yard. This takes place in the women's village of Jin War on the outskirts of al-Dirbasiyeh in the remote north-east part of Syria, a village which, despite its many advantages, keeps women and children away from society at large. What are the effects of such isolation? This is the question we shall explore through Hanaa's story and experiences in Jin War.
With dreamy eyes, 40-year-old Hanaa watches over her three children as they play in front of her, unaware of the risks that were taken to get them here, to the village of Jin War (meaning "woman's home" in the Kurdish language) reserved exclusively for women.
Hailing from the town of Amuda in northeastern Syria, Hanaa was a victim of the war's expansion. When her husband died of a heart disease, she found herself and her children prey to poverty and hunger. "After my husband passed away, I received no assistance from my parents or my husbands' family," she tells Syria Untold. "They too are all suffering from the poor living conditions and were unable to support us."
Here, in this village, Hanaa's day begins early. As dawn breaks, she starts preparing homemade bread, herding sheep and caring for the vegetables growing in her yard. She tells us that she wants for nothing in her new home. "Here, in the 'woman's home,' I do not need anything, and nor do my children."
But how did she get here?
The woes begin: no work
After her husband's death, Hanaa and her children stayed in a rented home, which cost 25,000 Syrian pounds per month (around 20 USD). Having no income, she could not afford the rent. When she decided to seek employment, she could find no suitable job as she had no university education, trade or profession.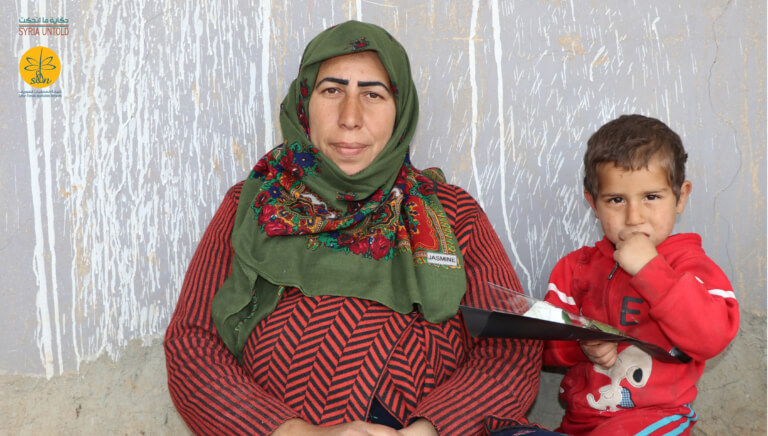 In the parts of northern and north-eastern Syria governed by the Autonomous Administration since early 2014, Hanaa – like many other women without academic qualifications – has found it exceedingly difficult to gain employment and support her family. Moreover, Hanaa has received no support from humanitarian organisations operating in the area. Burdened with debt, she found herself struggling to sustain her family and provide for their needs. Her only solution was to move to the recently established village of Jin War.
Jin War: a women-only village
The village of Jin War was founded in late 2018 in the countryside surrounding al-Dirbasiyeh, in Syria's remote north-east. It comprises 50 structures, 30 of which are residential, while the others include a bakery, a school, a clinic, a warehouse, an academic institution and an administrative building. At present, 10 women reside in the village, accompanied by their 17 children.
Zaynab Saleem, the village coordinator, spoke to Syria Untold about the reasons for the village's establishment.
"Due to the war that has been ongoing since 2011, women are suffering from problems, pressures and grave injustices in our region – and in Syria as a whole. Accordingly, the Star Conference [a women's organisation founded in 2005 that addresses women's issues in northern and eastern Syria] decided to work, in cooperation with the Women's Studies Faculty in al-Hasakah, to establish a place specifically for women victims of violence, or those wishing to live away from injustice."
When Hanaa first heard of Jin War, she decided to try the experience of living there. "My two sons, Ayham (13) and Abd al-Rahman (10), remained out of school, and my debts accumulated along with their expenses," she tells Syria Untold. "I had no provider, and so I sought refuge in Jin War, which gave me sanctuary." All of the women in the village have either lost their husbands or are divorced, and all suffer from social injustice and deprivation.
Speaking to Syria Untold, Hanaa describes her experience in the village as positive. "Here, I feel like I live in a normal community in which I can live safely. We work, farm and receive salaries from the village council, and every week we take a day off and go to the city market to buy our necessities."
"I feel comfortable here," she continues. "This village has granted us a dignified life away from humiliation and guaranteed for my children the education and healthcare they needed."
A happy life, but…
Despite the optimism on Hanaa's face, she still yearns for her former life. "I do miss my parents, and my old neighbours and friends."
The village provides these women the ability to make a living and send their children to school. Yet it is not a comprehensive solution to all the troubles in their lives. Better than isolating them would be allowing them to find job opportunities within their own communities, thereby enabling them to live fully and raise their children.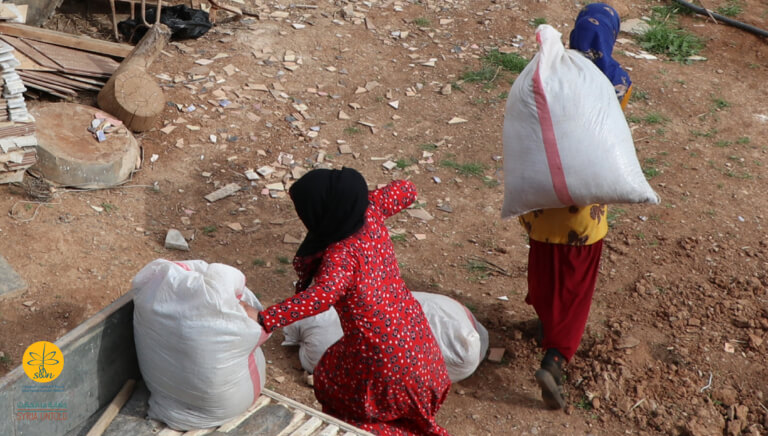 Certain international laws call for the protection of women in conflict areas. The most prominent of these is UN Security Council Resolution 1325, passed in the year 2000. Such laws have not yet been implemented in Syria, however, including in Autonomous Administration territory. Local laws have failed to eliminate discrimination against women, and social values have not progressed to the level of ending the oppression against women produced by social customs and tradition.
Moreover, civil society organisations – whether those addressing communal issues as a whole or women's issues in particular – have failed to grant women their rights. The activities of these organisations remain limited to holding public fora and workshops, which do little in the way of real impact.
Despite the relative freedom enjoyed by women in north-east Syria, the pioneering laws enacted by the Autonomous Administration to eliminate discrimination against women and the dozens of international laws in this regard, all of these laws remain little more than ink on paper. As such, the relevant authorities must work towards implementing international agreements that call for the protection of women and providing them with a dignified life during conflicts and war, as well as in peacetime subsequently. This is the only way to reinstate a real active role for women in building society.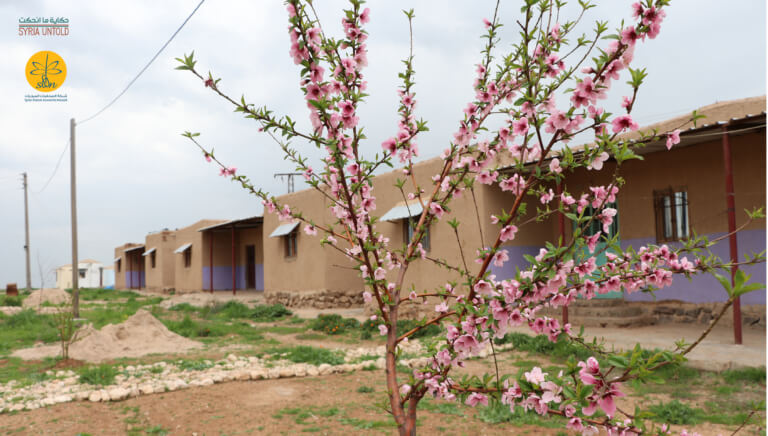 In this context, the civil activist Naz Hammi tells Syria Untold, "I do not fully agree with the models that have been proposed to segregate women from society. When we discuss a democratic foundation based on social justice and a balance in gender roles, this is difficult to actualise for one party (women) without a presence and interaction with the other component of society (men)." Hammi continued, "On the other hand, it is difficult to speculate about women's understanding of their social environment if they are isolated from normal life, which ought to be based on interaction and cooperation between the sexes on a daily basis."
The psychological impact
Wars and conflicts impact the family as a whole, but women and children disproportionately. The economic ramifications are destructive to all members of the family, but the psychological impact is all the greater for women and children. In the absence of the father, women's suffering is compounded, as she alone bears the burden of providing for the family and procuring basic needs for herself and her children, further exacerbating the psychological harm.
Speaking to Syria Untold about these psychological ramifications, the psychologist Juana Barakat says, "Many thanks are in order for the establishment of this village, with all its advantages and faults, but humans have physical and psychological limits. The presence of women in this village who bear the responsibilities of both mother and father, both their owns needs and those of their children, both material and psychological. It increases the strain on women. It leads to many psychological issues (anxiety, fear, timidness), psychological disorders (depression, obsessive-compulsive disorder, phobias) and physical issues that impact women's psychological state. By extension, it also affects the children, who then develop psychological issues of their own (fear, anxiety, melancholy) or disorders (post-traumatic stress disorder, separation anxiety disorder, bedwetting, and so on)."
"Better than isolating them would be allowing them to find job opportunities within their own communities, thereby enabling them to live fully and raise their children."
"Women need care and attention, psychological comfort, appreciation, affection and the ability to express their emotions and inner turmoil," continues Barakat. "They need a partner with whom to share mutual emotions and household responsibilities, and to put in place appropriate and shared solutions for shared problems."
The same applies to children as well. "Children need care, attention, affection, their basic needs met and comfort from their parents, from whom they draw physical and psychological strength. With the absence of the father, these pressures affect the child's psychological state as well. Each [parent] has duties and responsibilities towards one another and their child, and the healthier this relationship is, the better the psychological state of all involved (father, mother, child) and the fewer are the problems and psychological disorders."
The shift in Hanaa's social roles, and her increased responsibilities, have had a grave psychological impact on her life as she constantly feels subject to a variety of pressures. She has become more agitated, anxious and reminisces constantly about her past. When she contemplates the future of her children, she is often overcome with fear and a sense of disorientation. "I was a mother of three, but after my husband died, I was forced to assume the role of mother and father to my children, even though it is impossible for me to substitute for their father," she says. "Pressures and burdens mounted, and I changed from a calm and serene woman into an anxious one with a short temper. Whenever I think about what will happen to my children in the future, I feel fear and a sense of being lost."
The article was originally published by Syria Female Journalists Network and Syria Untold. Read the original here.
---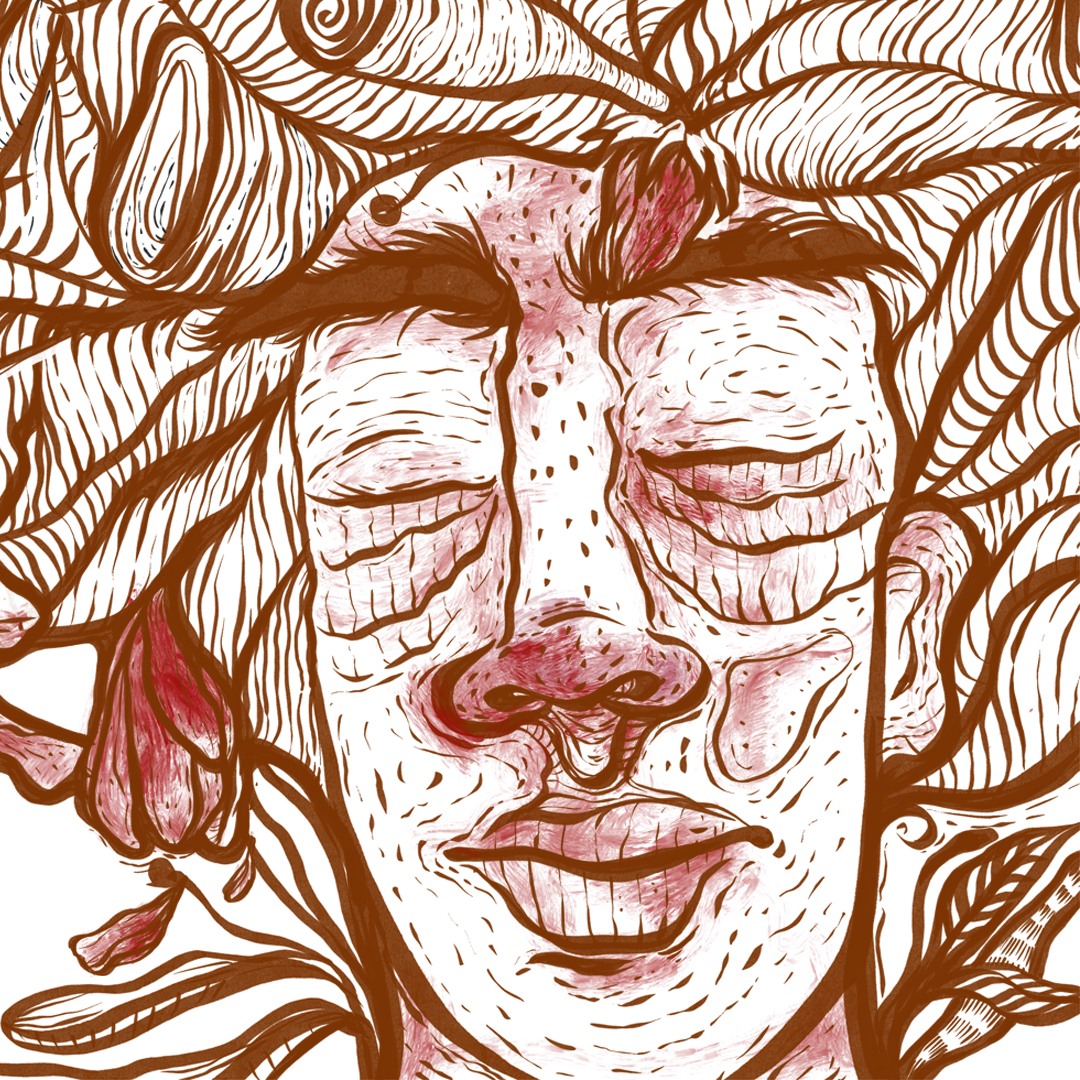 Navigating a changing world: media's gendered prism
IMS' media reader on gender and sexuality