Asia
Since 2011, the media situation in South and Southeast Asia has been characterized by both a simultaneous widening and narrowing of democratic space and press freedom.
Two overarching themes characterise our activities in the region: Safety and protection of journalists and media development in countries undergoing political transformation. In South Asia where most of our work in Asia is located, the media works hard to respond to challenges in the form of legal threats, physical harassments and emerging needs for capacity building in order to cope with changing media landscapes.
Afghanistan's safety situation continues to deteriorate after a decade of insurgencies with serious effects on civilians. Journalists are targeted by various violent groups and remain extremely vulnerable. In neighbouring Pakistan, journalists find themselves in one of the world's most volatile regions in the areas bordering Afghanistan, where a serious information vacuum, is increasingly being filled by extremist propaganda. Maldives is also suffering from an increasingly volatile situation when it comes to both safety and independence of the media. At the same time, we are witnessing positive developments in Bhutan with recent changes of the legal environment and an upcoming establishment of a media council.
The media in Southeast Asia also face severe challenges although the situation across countries varies greatly from comprehensive media reforms in Myanmar to a narrowing democratic space in Cambodia and Thailand.
Our priorities in the region range from assistance to transitional reform efforts in Myanmar framed within a sector wide partnership approach. In Afghanistan, Nepal, Sri Lanka, Pakistan and Philippines, safety, protection and impunity are our main concerns. In Bhutan and Maldives, media reforms are deepened through support on policy and regulatory matters as well as capacity of journalists.
Stories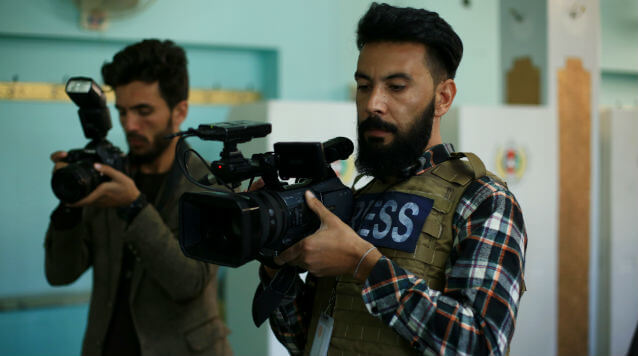 Afghan Journalist Safety Committee has released its annual report depicting the status of violence and intimidation against journalist. Despite a decrease in number of attacks, Afghanistan remains …
...