STORIES OF CHANGE
Joint Russia/Ukraine investigation in spite of war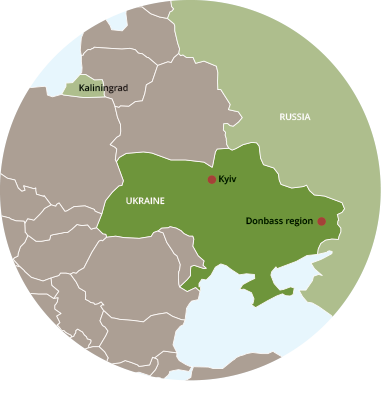 In Ukraine reporter Tetiana Rykhtyn noticed how Russian-speaking refugees, who had initially fled to Russia from the contested Donbass region, began returning to Kyiv citing lack of aid and hardship.
In the Russian enclave of Kaliningrad freelance reporter Anastasia Drozdova was on to a story on how Russian authorities failed to keep its promises by not fully assisting the many people fleeing war in Donbas.
"In Russia very few are recognized as refugees. Most end up categorised as 'compatriots', lost when the Soviet Union fell apart – now repatriated to their mother­land. Therefore, they are not entitled to financial assistance and still have to apply for citizenship in Russia in order to be legalized and hold a job," Anastasia Drozdova explains.
Fast forward to November 2015. The two reporters began a joint cross border investigation through the IMS-cofounded SCOOP network, helping each other with interviews and identifying sources, while covering their respective angles with advice and technical input from an experienced investigative reporter appointed through the SCOOP mentorship programme.
"Being introduced to a colleague in Ukraine that I can trust simply made all the difference and brought my reporting to a different level," Anastasia says.
With help from Anastasia, Tetiana met with refugees returning from Russia after fleeing Donbass eastward. The refugees are caught between a rock and a hard place.
"People are afraid of Russia, because they have criticised conditions for refugees there. But they also fear Ukraine and being interrogated by the Ukrainian Security Services, who view refugees as potential separatists or spies," Tetiana explains.
Fearing official retribution, the reporters did not share any information about their co-operation whilst investigating. Now, both are keen to expand the investigation.
"I would like to follow the money," says Anastasia. "Big federal funds are allocated to support the refugees, but very few of them receive support. Where does the money go?"