With 2012 being one of the deadliest years for journalists and media workers on record, ensuring their safety and challenging the impunity enjoyed by the perpetrators of such attacks remain as important to IMS today as they were when the organisation was launched in 2001.
As armed conflicts and the ensuing threats to journalists and media workers have become even more complex and less clearly defined, we have had to develop a more sophisticated and adaptable approach to media safety. This edition of the IMS Annual Report underlines the continued focus of media safety in our overall support to driving forward the democratic role of media in countries experiencing armed conflict, human insecurity and political transition.
In 2011, we kicked off the year celebrating the Arab Spring and the opportunities this presented for free speech and media pluralism. However, with the war in Syria and an anti-democratic backlash in post-election Tunisia and Egypt, the safety of media workers deteriorated markedly in the region during 2012. With this in mind, we adjusted our work in the region to give greater attention to media safety, applying lessons from our decade of safety work in Africa, Asia and Latin America in the process.
Meanwhile, the United Nations launched its Plan of Action on the Safety of Journalists and the Issue of Impunity. This brings together UN agencies, governments, local organisations, and prominent international press freedom and media development organisations in a comprehensive effort to address the unacceptable perils faced by media workers. In partnership with Open Society Foundations and UNESCO, IMS is privileged to be part of a new initiative that tests the UN Plan across four continents, thereby giving new impetus to our existing safety work in the countries concerned.
In Iraq, Nepal and Pakistan, IMS and its national and international partners are promoting locally-led safety and protection mechanisms for media workers. These efforts draw on experiences in Afghanistan, where IMS and our partners combine a range of safety interventions co-ordinated by a local body with access to safety funds. Inspiration has also come from countries such as Colombia, where a national journalist safety programme run by the government in cooperation with civil society significantly reduced the killings of journalists and media workers.
One of IMS' strengths is our ability to tackle media safety within a broader media development package. Just as we address various components of media safety, so do we strive to strengthen key, interlinked components of the media sector as a whole: the legal, policy and working environment; the institutions that operate within this environment such as media houses, media centres, unions, associations and training bodies; and the quality of content that journalists and media workers produce.
Our work in Myanmar is a good example of our broad media sector approach. Here, rapid political change has created unexpected opportunities for democratic media reform. IMS and its international partners have kick-started a massive, collaborative effort with the Myanmar government and civil society partners aimed at ensuring that the country builds a media sector suitable for a new democracy.
IMS' ability to react quickly to change through our rapid response mechanism also enabled us to engage in Mali, where a coup followed by a rebellion in the north of the country seriously affected the media's ability to provide reliable information to a population caught in the midst of the conflict. IMS, Panos West Africa and the Media Foundation for West Africa have, in a relatively short space of time, put together a package of relevant support for the beleaguered Malian media.
Our emphasis on partnerships and coalition building – the cornerstone of every IMS programme – also bore fruit in a number of countries during 2012. In the Caucasus, Azerbaijani media came under heavy attack during the course of the year. In close partnership with the Institute for Reporters' Freedom and Safety, IMS also helped to launch the internet watchdog coalition Expression Online. The coalition campaigned for improved internet freedom in the run-up to the Internet Governance Forum in November, and led to the pardon and release of human rights defender Taleh Khasmammadov.
A 2012 evaluation highlighted the effectiveness of the IMS-brokered coalition of national and international media development organisations and donors that has given common direction to media development in Zimbabwe. Meanwhile, the long-running international partnership in Nepal which includes IMS, was given further impetus when national and UN bodies bought into a broad, coordinated approach to media safety that now forms part of the country's efforts to advance the UN Plan of Action.
We should not forget that many of our trusted partners have suffered violent and at times deadly attacks in the past year. In 2012, IMS partners have been killed in countries such as Iraq, Afghanistan and Syria. This annual report honours their efforts. On our part, IMS will continue to focus on supporting journalists and media workers who risk their lives to keep the public informed and hold those in power accountable.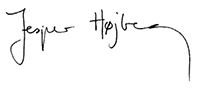 Jesper Højberg,
IMS Executive Director