Tunisian union on right track to influence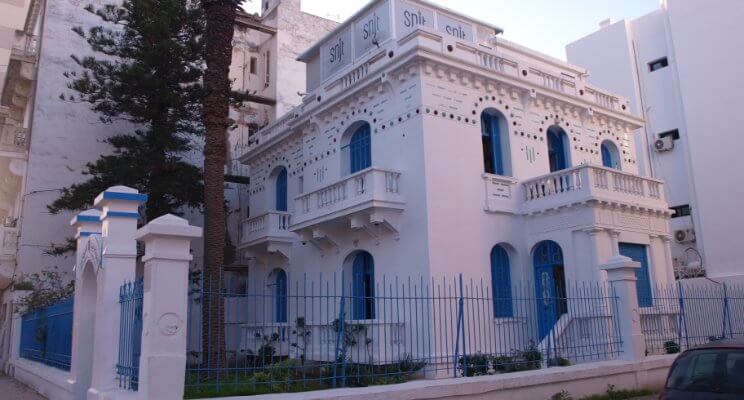 The trade union of journalists in Tunisia is a driver for journalists' rights in North Africa. In December 2016 the union received an official invitation to take part in developing a strategy for good governance and fighting corruption in Tunisia
In November 2016, I had the pleasure for the second time to visit Tunisia as an expert freelance for International Media Support (IMS) in capacity building of trade unions. Though it is always difficult to measure results, it was clear to me, that the efforts on independent journalism, capacity building and ethics made by IMS during the Danish Arab Partnership Program (DAPP) matters.
Neji Bghouri, the president of the union – officially named SNJT or 'Le Syndicat National des Journalistes Tunesiens', signed an agreement in December 2016 to take part as the only NGO representing civil society in a committee set up to implement the Tunesian Government's 2016-2018 strategy for good governance and fighting corruption. The other signatories are the Provisional Authority for Judicial Justice, the Government and the Parliament.
It matters that the SNJT takes active part in society and goes beyond the core mandate of bargaining collective agreements and advocating for press freedom and professional journalism; it gives the trade union a more significant position, which in turn yields better results at the negotiation table.
Dialogue matters
Consequently, support to the development of democracy in Tunisia – and other countries too for that matter; should include not only the concrete capacity building on skills, but also encouragement to seek influence through dialogue and partnership.
SNJT counts 1600 members out of a nationwide total of 1800 journalists, giving Tunisian media workers a strong position due to their degree of organisation. Furthermore, the journalists are covered by collective agreements through the big national l'Union Générale Tunisienne du Travail (UGTT). Now the SNJT wants to improve the agreements for journalists.
Training and long-term perspective
One of the reasons for my visit to Tunisia was to train dedicated union activists in bargaining and, not least, understanding the nature of it. Another priority was to give advises regarding reforming the statutes of the union. We also had conversations on the future of trade unions, how to develop our international organisations and how we, through dialogue and partnership building, can impact journalism, media and democratic development.
Tunisia seems to be on track regarding human rights, press freedom and also regarding the environment for investment. However, a great part of the population still need to feel real improvement from the economic boost. Salaries are low, and so are wages for journalists. This challenge must be solved to bring Tunisia further.
This is an example on why a trade union should take a broader approach to defining its duties. Sustainable organisations in the labor market are important parties to society, and that's why citizens in their own interest should be members and why governments should encourage membership of both trade unions and employers associations.
It seems to be the case in Tunisia, with SNJT taking part in national committees.
This makes for a promising future for SNJT and Tunisia as a whole, moving forward with various initiatives such as:
·        Reconciliation hearings started mid-November – a prerequisite for continued peaceful development.
·        An international investment conference in November saw investors from 70 countries promise investments for over 10 bn dinars.
·        The set up of a commission on how to counter corruption.
When the Danish Arab Partnership Program launched back in 2003, the Danish Foreign Ministry emphasized: "This program has a long-term perspective, at least 25 years". To me its clear that we must stay and continue our demand-driven support to media and civil society in Tunisia, which will then be better prepared for any political changes.