MOGADISHU, SOMALIA - APRIL 02: A group of volunteer distribute cleaning supplies to refugees at Barwako refugee camp, expressing things to do to protect against coronavirus (COVID-19), on April 02, 2020 in Mogadishu, Somalia. (Photo by Sadak Mohamed/Anadolu Agency via Getty Images)
Somalia: Radio is reaching even the most remote parts of the country
IMS' long-term engagement with strategic partners across Somalia resulted in an immediate response to the challenges posed by COVID-19 by realigning activities to mitigate potentially devastating consequences.
Journalists and media workers faced difficulty reporting on the pandemic as the Federal Government of Somalia initially provided lower death tolls than the situation in the country projected. As this led to a general lack of access to accurate information, media and media associations, including IMS' strategic partner, the Somali Media Association (SOMA), took action to ensure that information from humanitarian agencies, independent medical and health professionals and local communities was delivered across the country.
SOMA has also dedicated much of the content on its long running programme co-produced by its members in different regions to cover the pandemic. The weekly one-hour programme has contained stories on COVID-19 and its impact on ordinary people's lives through local panel discussions with health officials and medical and public health experts, as well as live call-ins from audiences in the regions. The content-sharing programme is broadcast by 29 SOMA member radio stations located from Kismayo in the south, to Beledweyne on the border with Ethiopia, to Bosaso on the northern coast of Puntland.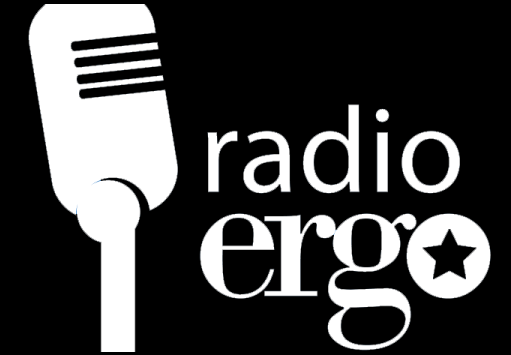 Radio Ergo, a humanitarian broadcaster supported by IMS, has furthermore filled information gaps across the country. A a minority of people in largely urban-based centres have access to the internet, radio is the most effective means of reaching large numbers across Somalia.
Radio Ergo has national coverage on shortwave radio reaching even the most remote rural parts of the country. At the onset of the outbreak of COVID-19, Radio Ergo launched a range of special programming designed to inform different communities about the facts, risks, and means of protection against the virus. These have included a weekly mini-sermon by a respected Islamic leader who explained how Islamic wisdom aligned with following medical advice could slow the spread of the pandemic. Radio Ergo has also produced a radio drama series presenting various scenarios one could face during the pandemic with an entertaining slant. The broadcaster also opened its toll-free call-in platform to callers with questions about the virus, which were answered on-air by medical professionals.
Safety and protection of journalists has remained a key priority in Somalia. The Somaliland Journalists Association (SOLJA) has developed practical professional guidelines on how to report safely during the pandemic and these have been distributed to more than 400 journalists across Somaliland. SOMA produced a similar guidebook, which at least 500 journalists have received and PPE has been distributed to over 1,000 journalists and media workers across Somalia by Somali Independent Media Association (SIMHA), SOMA, and Media Association of Puntland (MAP)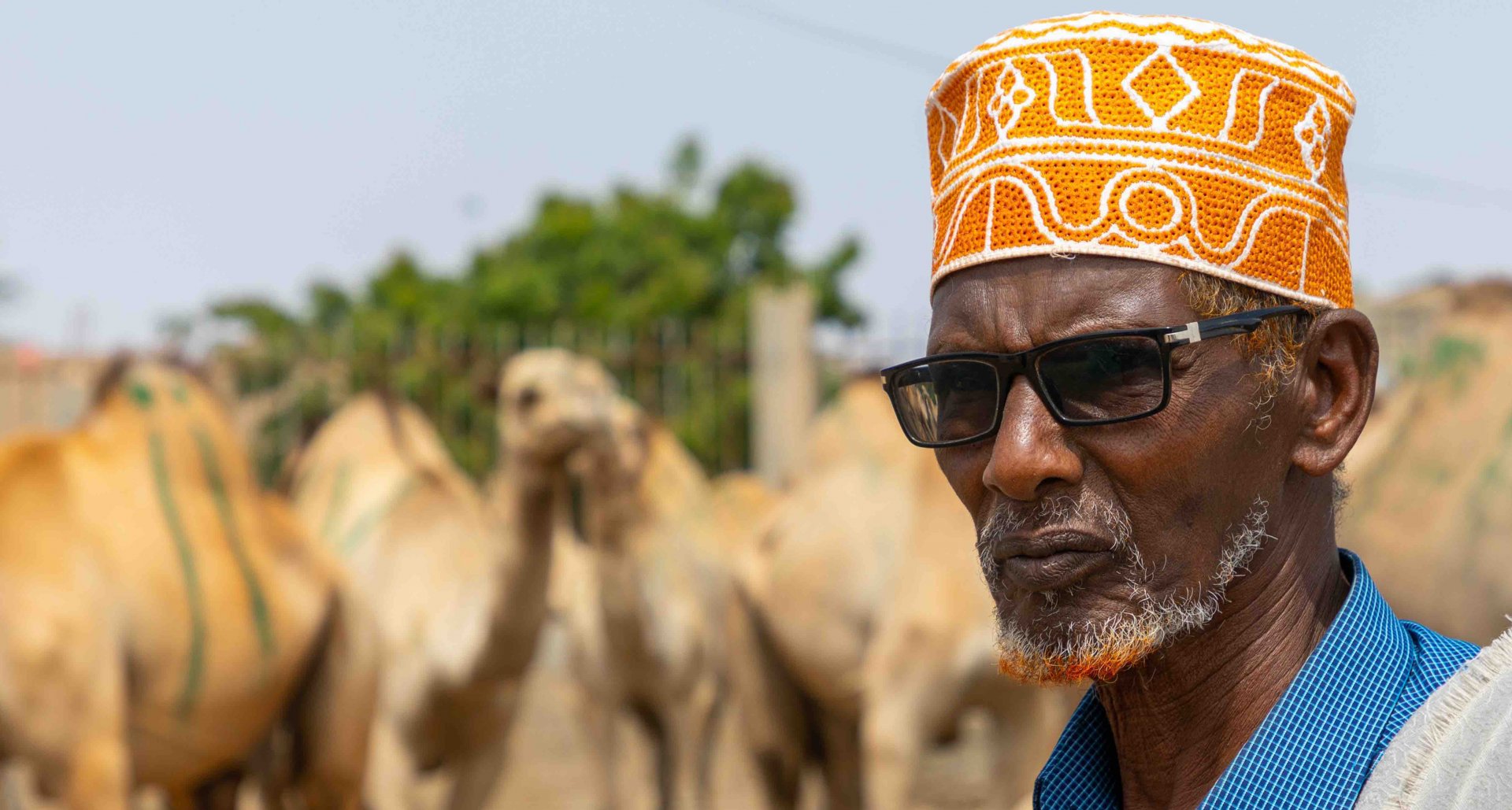 Covid-19: Giving space for more voices
Radio Ergo is trying to ensure that there is something for everyone in its coverage, meaning that reports and stories about Covid-19 preparedness and response measures as well as information and advice pieces are being sourced from across the regions, across villages and towns and IDP (Internally displaced person) camps, and involving as many voices as possible – women, men, young people, traditional and religious leaders, doctors, aid workers, and so on.
As life goes on, however, the radio also covers the other inter-related issues that continue to affect people's lives, as well as Covid-19, which include the upcoming rainy season, the need for farmers to access quality seeds for planting, the ongoing plague by locusts, the scarcity of water continuing in many areas where there is no rainfall, the possibility of flooding in other riverside areas, the seasonal diseases affecting the camels and goats of the pastoralist community, and the needs of the most vulnerable displaced communities.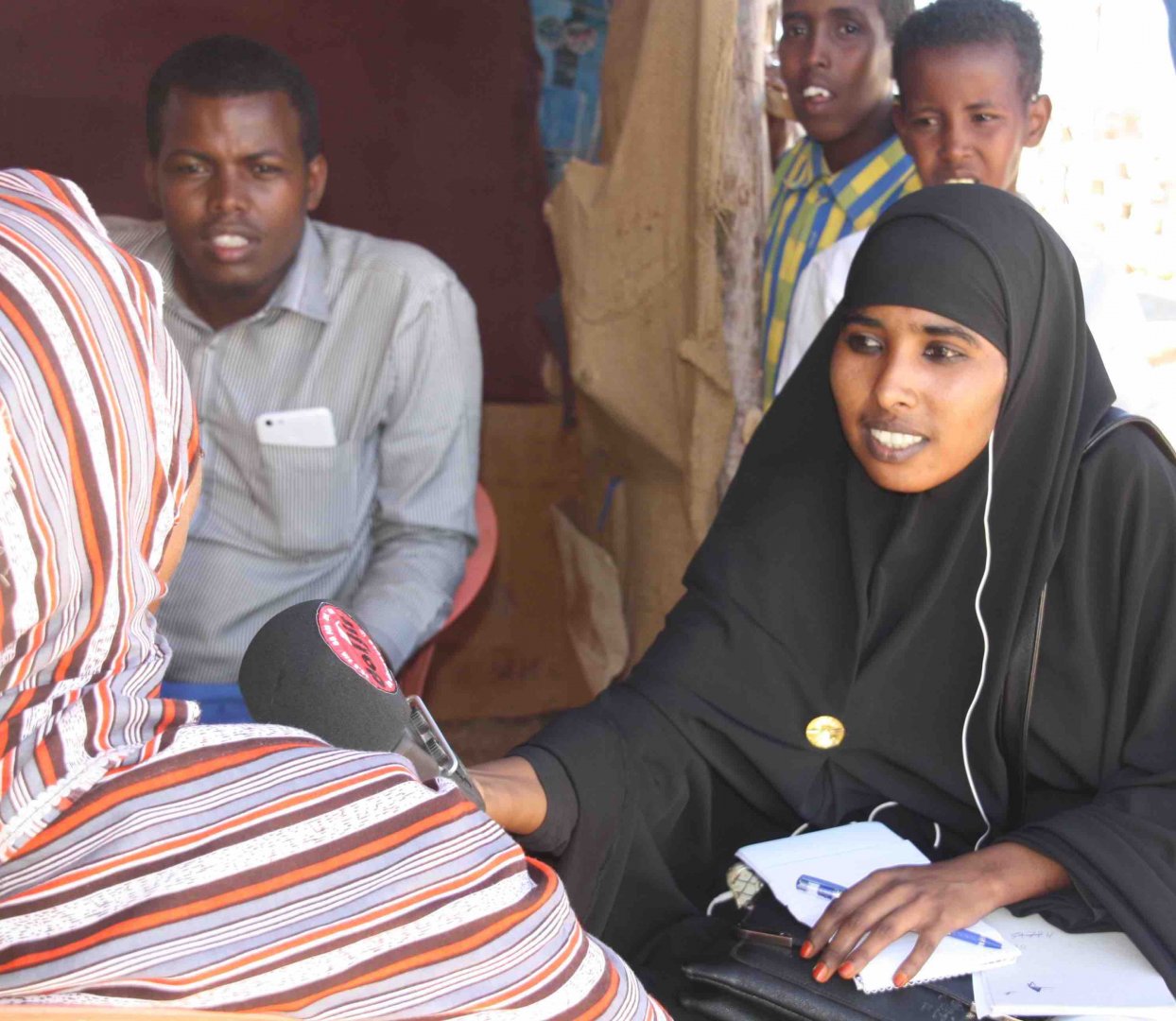 The radio's toll-free mobile phone feedback platform has been revealing how Covid-19 and the fears around its spread are being perceived by different communities living in different settings. These messages are being shared with UN agencies, NGOs, the health ministry and others to highlight some of the informational gaps that need to be addressed, as well as to bring other needs to the attention of those in a position to respond.
THE CORONA CRISIS IN SOMALIA
Parts of Somalia left unreported
The media in Somalia is often criticised for poor quality content, low standards of ethics (e.g. bribes for stories), and prone to disinformation or bias. This happens either wilfully (e.g. in support of a particular clan or political personality or group), or unknowingly due to lack of training, low educational levels among journalists, poor verification of issues, etc.
Since the start of the Covid-19 pandemic, however, it is notable that the Somali media for large part has stepped up willingly to play its role in informing the public.
However, local FM radios leave large parts of the country unserved – there is no national broadcaster reaching the whole country. TVs are largely urban based, and internet reaches comparatively few people. There are huge numbers of displaced and other poor people living in urban areas without access to basic facilities including water and decent shelter. In rural areas, there have been a series of shocks including drought, floods, locust invasions that have left people weak and vulnerable. Food shortages are being reported, access to water is low in many areas, and malnutrition rates are high especially among the displaced. 
What the listeners of Radio Ergo are saying: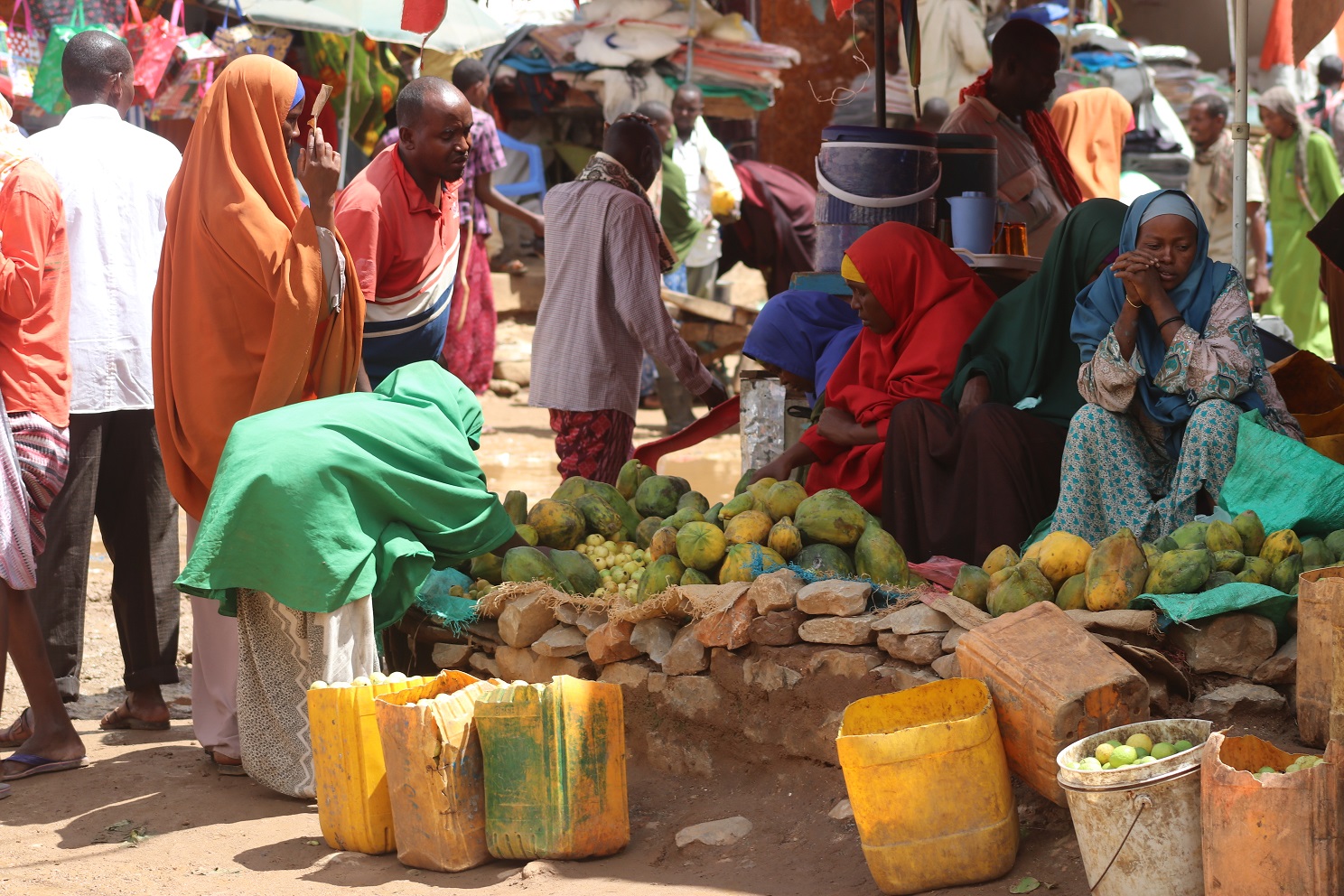 "Hello my name is M.A.J I am calling from Berbera. I would like the Radio doctor to tell us how the corona disease spreads, and its symptoms and treatments. Thank you.
"Hello Radio Ergo my name is A.A in Hiran. The coronavirus has been spreading fast around the world. I would like to advise the people to maintain proper sanitation, avoid handshakes and pray to God. Thank you Radio Ergo."
"Hello my name is A.M. We have not got cases of coronavirus in central Somalia regions, and we hope it does not reach us. I am a student, and we have been given a break from school. I would like to inform my schoolmates and friends to be alert and wash their hands."
"Hello Radio Ergo my name is A.A in Beledweyne, Hiran. The government has banned local and international flights due to coronavirus. We still have the Ethiopian khat coming in and we request the government to stop this khat that is smuggled into the country."
---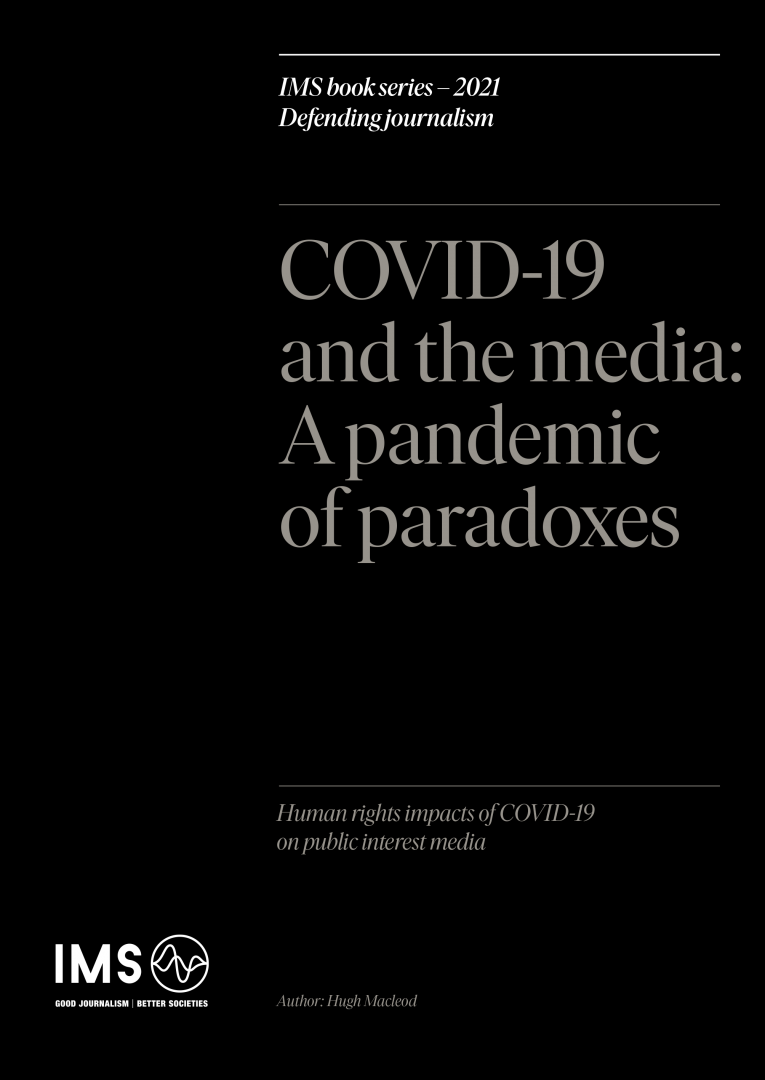 Covid-19
A TURNING POINT FOR INDEPENDENT MEDIA?

Across the world, Covid-19 is re-awakening people to the vital role that independent media plays in their societies.
From Afghanistan to Zimbabwe, many independent media outlets are seeing their audiences grow as people realise they need quality information to navigate the crisis.