Blog: Ready for the podcast revolution?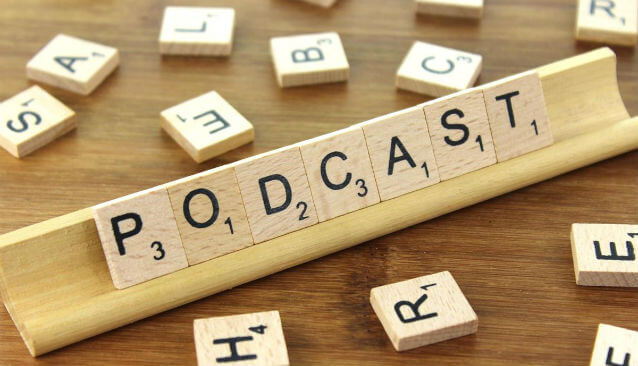 By Torben Brandt/DR
The 'audio podcast revolution' is upon us with ever increasing audience numbers, young and adults alike. Note that I use the term podcast synonymous with 'audio podcast', but there are also podcasts with images coming out these days.
How big is podcast?
Podcast started in English speaking countries and has since spread across the world. These days, podcasts are popping up everywhere. Radio stations obviously have it, TV stations as well, for web based media it is a must, but a lot of newspapers and magazines are now also offering podcasts
The success of the American true crime series Serial (now downloaded 80 million times) made the podcast scene explode since 2014. "Serial" peaked on top of a range of already internationally popular podcasts such as This American life, Radio Lab, Strangers , The Moth and more.
How does it work for the customer?
When you want to listen to podcasts, you activate the build-in 'podcast player app' on your iPhone or you download one, like on an Android phone. There is a great variety of audio podcast apps out there but all deliver the same basic service.
The player will be empty to start with, so it is up to you to search for and add the podcasts you want to hear. Asking colleagues, family and friends for recommendations is one way to discover new podcasts, another is through newspapers and magazines who frequently publish podcast recommendations and you can also find various podcast charts online.
Once you locate the podcasts you want to listen to, you make a subscription and soon you will see a playlist of episodes containing text and graphics describing each episode.
Now you can either start listening to the episodes as a flow broadcast directly from the Internet, or you can download your selected episodes on your smartphone and listen to them while offline. Most podcasts use the MP3 compressed sound format meaning that each file is not very big, but if you ask your player to download a lot of episodes you might face some problems with lack of memory on your phone.
How do the consumers use podcasts?
Very often the podcast audience becomes fan of a specific podcast. They start listening to a documentary true crime series such as Serial (now two seasons) or S-Town and listen to the episodes as they are being released gradually or to all episodes at once it they are already released. Just like we talk about 'binge-watching' ('I must see all the episodes now') of TV series on streaming services like HBO or Netflix, you have many podcast fans who 'binge-listen'.

Not only the podcast series, but also podcasts with single episodes, such as Radio Lab (science), Strangers, The Moth (story telling), or The Truth (drama), have a very committed audience that loves the style and tone of each brand.
Podcast fans often listen before going to sleep, while exercising, running, walking, commuting or while doing simple physical work. Very often the podcast lovers make sure they have "sacred hours" for podcast every day or maybe every weekend.
How do you make a podcast success?  
Podcast is basically pre-produced radio on demand, so, if you want to create popular podcast content you must be a good radio maker and make use of the same skills and tools as you do in making radio. But the podcast revolution has given new life to sound formats that have been under heavy pressure in radio in recent decades. So it is time for a "brush-up" on audio documentary, drama and high quality shows in all fields; science, politics, economy, sports – you name it.
But why not just continue producing radio as usual and then afterward make it available as a podcast?
Yes you could do that if you already produce very high quality content, but keep in mind that your radio content works in the current context before disappearing "up in the air", whereas your podcast content does not disappear but rather ends up on a playlist (like a book in a public library) where it will be picked up randomly over the years. This also means that you are not only competing with other current content makers but also with future podcast producers – so you better make sure your content is outstanding.
How to make my podcast reach an audience?
Basically, you make your podcast content available for the audience through a so-called RSS-feed on the Internet. This is slightly too technical for this context to explain, but not that complicated to make and there are numerous of guidelines available on the Internet. The result is, that once your podcast content is linked to your RSS-feed it can be found by all podcast players (apps) in the world. From this point forward it is your job to make sure that everybody knows that your podcast is ready and where to find it – this means directing the audience towards your podcast through e.g. your website, articles or advertising.
Keep in mind that there are several other platforms offering podcasts these days (such as Soundcloud, Spotify, iTunes, etc.) – make sure the audience can find your content anDywhere.
How do I fund my podcast?
There are several ways to generate revenue from your podcast. A lot of podcasts are still linked to radio stations and their economy – most of the very popular American podcasts have more national radio listeners than podcast listeners, even though all of us outside of the US only know the programs in their podcast versions. Doing it the other way around (producing for podcast first and afterwards selling the content to radio stations) is becoming still more popular.
Moreover, many podcasts are funded through commercials or a combination of commercials and funding from other sources. Some are crowdfunded and some make use of paid subscriptions, maybe linked to newspaper or magazine subscriptions.
Startup advices    
Keep in mind that the most popular podcasts are series – with true crime being very trendy right now. As the podcast user has to make a subscription to your podcast they may feel they waste their time if only one episode is available so maybe it is a good idea to release 2-3 episodes to begin with?
Quality and relevance are keywords when making podcasts. It can be costly, but do not forget that very simple podcasts with strong characters improvising on whatever topic can also become extremely popular in a very short time.
Torben Brandt is a Danish senior journalist with many years' experience from the Danish Broadcasting Corporation (Danmarks Radio)