Blog: Azerbaijan #Laundromat: Time to hold Azerbaijan accountable
By Gulnara Akhundova, head of Global Response, International Media Support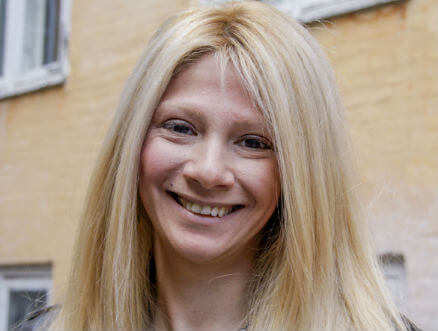 It might read like plots from an action movie with cross-border abduction, lengthy jail term, torture in custody, sexual blackmail, beating, stabbing or fatal shooting, but such are the extremities of how the Azerbaijani regime retaliate against critical journalists and bloggers. By the time Berlingske in Denmark, OCCRP, the Guardian and others broke the story of money laundering, bribery and corruption – the so-called #Laundromat revelations – literally all independent media outlets and organisations had been forced out of Azerbaijan's political scene.
Just a few days before the #Laundromat revelations, Azerbaijani veteran journalist and head of the oldest – and in fact the last – independent Azerbaijani media, Turan News Agency, Mehman Aliyev was thrown in jail under charges of tax evasion, abuse of power, and illegal business activities. The editorial office of Turan News Agency was raided and sealed by Azerbaijani law enforcement.
Azerbaijani authorities have been quick to respond to the #Laundromat story, but not by launching an immediate investigation into the credible money-laundering allegations, but by blocking the #Laundromat websites in Azerbaijan. Websites of other independent media – such as RFE/RL Azerbaijani Service or sites from other exiled media were blocked by a court order earlier this year. The online blocking, along with the closure of Turan and the full eradication of independent media and critical voices in Azerbaijan, has virtually left Azerbaijani people in an information vacuum.
International Media Support have been working for many years in countries like Azerbaijan, Belarus and Russia and we know that if the order's been given to "get you," then you're going to get got, one way or another as the list of repressive tools mentioned above indicates, there's no limits to what the regime in Azerbaijan has been willing to do to silence critics.
However, there are ways to hold the regime accountable for gross human rights violations.
Azerbaijan is a member of the Council of Europe, a pan-European human rights organisation, which Denmark will chair from November 2017 through May 2018. Danish politicians have so far been very outspoken regarding Azerbaijan's – and other countries'– compliance with international and European human rights frameworks.
The #Laundromat investigation alleges that Azerbaijan has been buying votes to avoid accountability at the Parliamentary Assembly of the Council of Europe (PACE) level. Earlier this year, Danish politicians joined a call for the Council of Europe to launch an independent investigation into corruption allegations, following the Italian public broadcaster RAI's investigation exposing another money laundering scheme. The investigation alleged that Azerbaijan was bribing European politicians to win legitimacy at the Council of Europe.
Danish politicians must and will again voice their condemnation of Azerbaijan's human rights violations during the upcoming session, where Azerbaijan's compliance to the European rights watchdog organisation will be discussed.
With the upcoming chairmanship of the Council of Europe's Committee of Ministers, Denmark – famous for its zero-tolerance approach to corruption and human rights abuses – has a golden opportunity to push for an end to gross violations of the European Convention on Human Rights and other Council of Europe commitments.
Ms. Akhundova's blog post is a part of IMS' blog post series where we invite IMS staff and experts working within freedom of expression and media development to share their thoughts and research on media trends and political affairs. The opinions expressed in the blog posts are those of the authors and do not necessarily reflect that of International Media Support.
Gulnara Akhundova is the Head of Department for Global Response at International Media Support in Copenhagen.
As part of her global portfolio Akhundova oversees IMS' programmes in Eastern Europe and Eurasia. Akhundova is a human rights defender with wide-ranging international advocacy expertise. Akhundova has reported on and advocated for scores of writers and journalists who have been censored, threatened, intimidated, unjustly prosecuted, imprisoned, attacked, blackmailed or murdered. She has contributed stories on violations of press freedom to a number of international media outlets, including Liberation, the Independent, and Huffington Post. She speaks fluent English, Russian, Azerbaijani, and Turkish.