Tunisia
In December 2010 a street vendor named Mohamed Bouazizi set himself on fire in the small town of Sidi Bouzid in central Tunisia. This act of self-immolation became the spark that ignited revolutions and led to the downfall of presidents, first in Tunisia, then in Egypt and Libya.
An Islamist-led coalition government itself transitory in nature, is faced with the challenge of transforming Tunisia from a profoundly repressed society, into a society where diverse and contested views can co-exist and viable social contracts be negotiated.
Alongside addressing Tunisia's ailing economy, high unemployment rate, and ensuring that the country's constituent assembly produces a new constitution, the government is also tasked with reforming the country's media laws and frameworks. Its failure to respect decrees pertaining to the protection of journalists and to the creation of an independent broadcast media regulatory authority, both passed under the former transitional government, have raised serious concerns and criticism in Tunisia and internationally.
Recognising that there is an absence of strong independent institutions, regulatory bodies and a proper legal framework IMS focuses its efforts on support to the establishment of key institutions within the media sector and strengthen Tunisian media's ability to serve as a platform for transparency, accountability and a diversity of views and opinions.
Post-revolution Tunisia has not proved to be a safe working environment for journalists with harassment and attacks not uncommon. IMS works with a number of Tunis-based organisations to monitor violations, media coverage and breaches of press ethics and standards.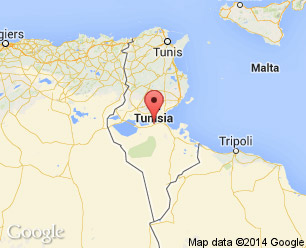 Contact person for Tunisia
Stories
A regional workshop on the right to information with participants from Algeria, Egypt, Jordan, Lebanon, Morocco, Tunisia and Yemen has agreed to create a regional network of right to information …
...