Syria
Syria is the world's most dangerous and challenging environment for media to operate in. With media professionals, media activists and media outlets directly and deliberately targeted by multiple parties to the highly complex conflict, the population's access to independent and reliable reporting remains severely hampered.
Despite imminent security threats, numerous emerging media outlets manage to circulate independent information in and out of the country. Drawing on a media culture defined by more than four decades of a restrictive legal framework, censorship and an absence of independent media, reports often appear unreliable, unverified and biased as most parties to the conflict have sought to use the media as a vehicle for their particular interests.
Shortcomings aside, Syrian media workers inside and outside the country work tirelessly to set professional standards in reporting and provide the public with unbiased information. At the same time, the emerging media outlets, social media forums and an increasing general awareness of the importance of media offer glimmers of hope for the future development of plural and independent media in Syria.
IMS' primary focus in relation to Syria is to secure the availability of reliable media coverage living up to professional ethical standards. Amongst the media projects supported by IMS are Radio Rozana and The Syrian Observer. Run by Syrian journalists, Radio Rozana launched from Paris in mid-2013 and provides independent news and unique perspectives from Syria with the help of 30 local journalists across the country. Reaching Syrians inside and outside the country, the radio broadcasts on FM in considerable parts of Syria, via satellite and online at rozana.fm.
Offering an international audience a unique insight into the highly complex situation in Syria, The Syrian Observer produces English language features, op-eds, interviews, blog posts and a Who's Who database of the main actors of the Syrian political and civil society scenes. The Syrian Observer also curates and translates news content produced by Syria's official press, opposition groups, activists and civil society.
From 2005 until the conflict erupted in 2011, IMS was involved in a variety of projects in relation to Syria, involving investigative journalism, documentary filmmaking, public broadcasting, radio production, photojournalism, and monitoring of media content.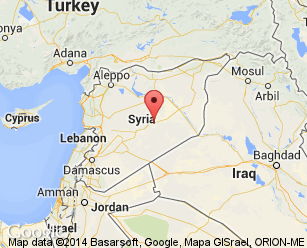 Stories
Op-ed by executive director of ARIJ, Rana Sabbaggh, prior to the 11th Annual Forum.
...