Morocco
Morocco felt the reverberations of the Arab Spring with public demonstrations and the so-called 20 February movement gathering momentum. In March 2011, the country's monarch promised Moroccans greater freedoms, with a subsequent referendum bringing into force a new constitution, cementing some of the King's pledges.
Genuine redistribution of power, however, remains in question in Morocco, just as anticipated media reform has yet to materialise. Following poorly attended general elections in the end of 2011, an Islamist-led government came into power.
The government of Morocco tolerates mild criticism from the media, but censorship and self-censorship is an integrated part of Moroccan journalism, with journalists and editors avoiding the monarchy, Islam, and the issue of territorial integrity as it relates to the disputed territory of Western Sahara.
Morocco's press currently has no mechanisms of regulatory independence, and the Press Code, which regulates print media and the Audiovisual Communication Law are legal instruments imposed on the press. The revised Press Code from 2002 maintains prison sentences and heavy fines for anyone who publishes information deemed by the authorities to be provocative in any manner, shape or form.
To address these challenges and to develop a sustainable, independent, and professional media in Morocco, IMS' work in the country focuses on five areas:
Activities aimed at media law reform with an emphasis on access to information, the press code, community radio and self-regulation;
Furthering plurality and diversity in the media landscape with an emphasis on regional and Tamazight-language media outlets as well as on women journalists;
Improving standards of media professionalism with an emphasis on investigative journalism;
Furthering professional exchange, mutual understanding and collaboration between media workers in Denmark, Europe and Morocco and between media workers in Morocco and the MENA region;
Coordination and harmonisation of media support efforts in Morocco through partnerships with international and national media organisations.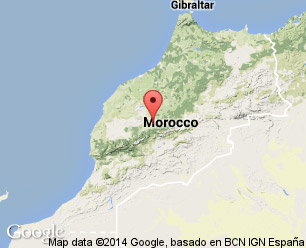 Contact person for Morocco
Stories
A regional workshop on the right to information with participants from Algeria, Egypt, Jordan, Lebanon, Morocco, Tunisia and Yemen has agreed to create a regional network of right to information …
...