Libya
Little remains of the initial display of euphoria and unity that followed in the immediate wake of Colonel Gaddafi's death in 2011, when Libyans took to the streets in spring 2011. In the course of 2014 there were violent clashes between Islamist groups supported by the Misrata militia, and militia groups led by former general Haftar. The situation remains highly unstable.
During the uprising in 2011, media played a pivotal role in distributing information. In the aftermath of the revolution, the country experienced a free media environment for the first time in more than 42 years. However, the crisis in 2014 resulted in serious setbacks for both independent and state media. Most print media stopped publishing, one of Libya's state-owned TV-channels fell under the control of the Libya Dawn coalition, and some local media outlets closed due to the fighting and harassment by different armed groups.
As a result of the on-going conflict, the media landscape in Libya is divided into two camps: one controlled by or affiliated with/supporting Libya Dawn and the other Libya Dignity, leaving the Libyan public without access to independent and reliable news and information. A few radio and TV stations and newspapers have managed to continue operations, and social media is in constant growth. Facebook is currently one of the main sources of information.
IMS works to improve the skills of journalists and media outlets as well as strengthening the sustainability of media outlets. The Libya Media Institute (LMI) in Tripoli has been in operations since May 2014 together with local stakeholders to provide a facility for Libyan media to meet, work and learn, contributing to the professionalisation and development of the Libyan media sector. IMS is developing its further activities in partnership with LMI, adjusting to the situation as it develops on the ground. Building on a positive trend of local collaboration, we continue working towards linking LMI to similar institutions in the region.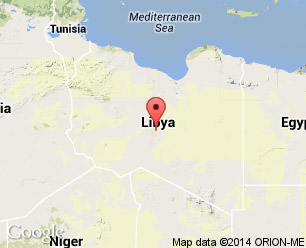 Partner organisations
Stories
No one appears to be winning in Libya's violent revolutionary aftermath. The media and the civilian population seem to be clear losers though.
...