Jordan
Jordan continues to enjoy relative political, economic and social stability despite the devastating civil war in neighbouring Syria and massive influx of Syrian refugees into Jordan. The relative stability provides a reasonably safe environment for media, even though the space is tightening with increased government control, restrictions, and clampdowns on media freedoms.
IMS has been active in Jordan since 2007. While some trends since then indicated that the country was moving towards greater political liberalisation, the Syrian civil war and ISIS have led the government to curtail freedom rights in the interest of national security. More must therefore be done to defend women's rights, local participation in democratic processes, and media rights to ensure that reform initiatives will not be rolled back.
IMS runs a 5-year programme until 2022 with the support of The Danish-Arab Partnership Programme (DAPP).
The programme focuses on:
Professionalisation of journalism and ethical standards – especially within digital content and with a special focus on female and young journalists;
Improving managerial set-ups, organisation and business models of multimedia outlets;
Advocacy within media policy and law reforms;
Female journalists' safety and working conditions.
Our impact:
IMS' partner 7iber, a magazine website with high-quality multimedia productions on issues such as migration, has strengthened their operations a strong strategy and business plan;
Roya, an independent media house and partner of IMS, has grown to become the most viewed TV station in the country;
The IMS supported Women's Network in the conservative Ma'an produces high impact TV on important issues for women, which has resulted in an increased respect for professional women with numerous reactions from authorities to local problems.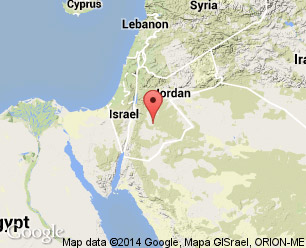 Contact person for Jordan
Stories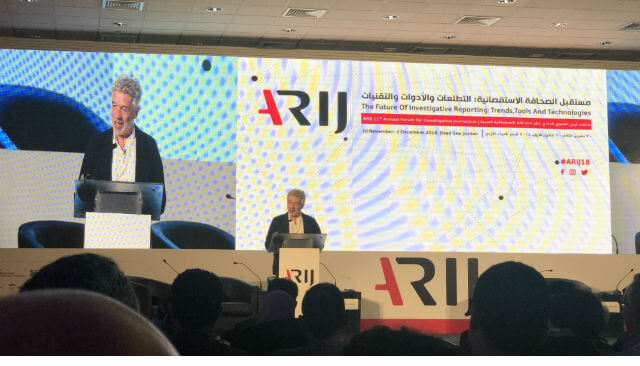 This year's conference on investigative journalism in the Middle-East, the Arab Reporters for Investigative Journalism (ARIJ) Forum, celebrated new journalistic tools such as AI and virtual …
...