Iraq
Iraq remains one of the most dangerous countries in the world to be a journalist. The deteriorating security situation has become a growing obstacle and an occupational hazard for many journalists who are persecuted and jailed, accused of breaching the press law and the moral codex for doing their job.
The Iraqi society is polarised with ethnic, religious and political divisions, which have led to an equally fragmented media sector used by the various groups as a propaganda tool. IMS has been actively supporting the media in Iraq since 2005 – strengthening the professionalisation and independence of media is a crucial step towards refraining from propagandistic coverage and incitement to hate and conflict.
IMS' current activities in Iraq are financed by SIDA and DANIDA. The programme runs until 2021, and focuses on conflict resolution and uniting political adversaries in the media sector by:
Improving the safety of journalists and providing them with legal support;
Strengthening the capacity of independent media including ethnic and religious minority media to produce good, balanced, ethically sound journalism and implement sustainable business models;
Providing the skills for investigative journalism that hold to account powerholders;
Coordinating a network of international actors working on media development to ensure greater impact by maximising joint efforts.
Our impact so far:
Through a 24/7 phone hotline lawyers provide advice and legal consultation free of charge to journalists who face persecution and harassment by officials and politicians;
A Code of Ethics on media social cohesion has been signed by media editors in-chief, journalist syndicates, media owners and the media commission in the parliament. The Code focuses on the need for media to reject hate speech and discrimination based on religious and ethnic background;
A unique network of 11 independent Iraqi newspapers with different religious, ethnic and political backgrounds has been established;
Following the liberation of Mosul from ISIS in July 2017, IMS has helped set up a network of 30 journalists from Mosul, who are working to re-build social cohesion in the fragmented city through broad and balanced media coverage;
The IMS-supported Network of Iraqi Reporters for Investigative Journalism publishes stories uncovering corruption and rights violations and has produced the curriculum for investigative journalism courses at two Iraqi universities;
Iraq's first all female-staffed magazines about women for women, the IMS-supported Kurdish language ZHIN Magazine and Arabic language Iraqiyat Magazine, help to counter entrenched gender inequality and diversify the representation of women.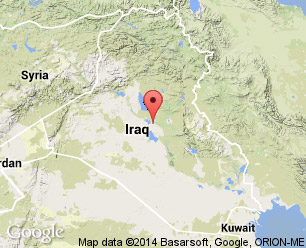 Stories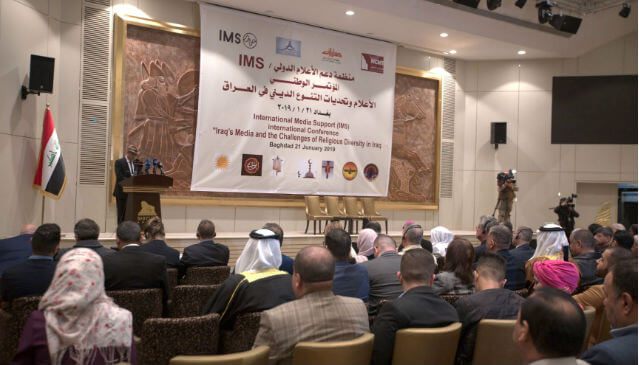 Support from both state, diplomacy and religious groups to IMS programme on religious minorities in Iraq.
...