Iraq
Iraq's media are under attack in the country's conflict. We work to improve the safety of journalists.
Iraq remains one of the most dangerous countries in the world to be a journalist. The deteriorating security situation has become a growing obstacle and an occupational hazard for many journalists who are persecuted and jailed, accused of breaching the press law and the moral codex for doing their job.
In Iraqi Kurdistan the security situation is marginally better than the rest of the country, and Kurdistan's independent media is able to work more freely. However, also in this part of the country, death threats against journalists are on the rise.
Iraq is characterised by a polarised society with ethnic, religious and political divisions which have led to an equally fragmented media sector used by the various groups as a propaganda tool. Strengthening and professionalisation and independence of media is a crucial step towards refraining from propagandistic coverage and incitement to hate and conflict.
The media sector is also challenged by lack of econonomic sustainability of media outlets as well as a weak distribution system. Online presence is one of the lowest in the region.
Our work in Iraq
IMS has been actively supporting the Iraqi media since 2005. An important dimension of the IMS Iraq programme is conflict resolution, uniting political adversaries in the media sector. This has resulted in a unique network of 11 independent Iraqi newspapers with different religious, ethnic and political backgrounds working together to establish a new and much-needed joint distribution service and a joint approach to advertising.
Other focus areas include providing media outlets with business models to strengthen their financial sustainability, promoting investigative reporting to strengthen media's role as a watchdog in society, strengthening the safety of journalists and providing them with legal support, effectivising distribution of print media, and strengthening the journalistic capacity of both traditional and social media.
IMS partners in Iraq and Kurdistan include newspapers and other media houses, the Iraqi Network for Social Media, national and international human rights and advocacy organisations, the Network for Iraqi reporters for Investigative Journalism (NIRIJ) and training institutes such as IMCK. IMS also coordinates a network of international actors working on media development.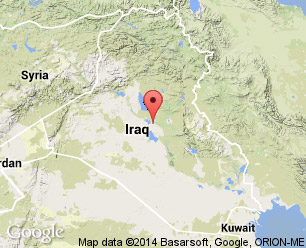 Stories
In Mosul a diverse group of media are making plans for how to play a positive role in the re-build of the city, once IS have been fully defeated.
...