Egypt
Since the 2011 popular revolution and the ensuing open spaces and opportunities in the immediate following years, Egypt has unfortunately undergone a period marked with a stark increase in state repression. A worsening security situation and recurrent violations against critical voices in the media and human rights community highlight how any previous encouraging signs of national reform, political or otherwise, have faded.
IMS has been working with local partners in Egypt for more than a decade, and despite the bleak outlook there is still a dire need to support independent media initiatives that continue to push for a professional media sector and freedom of expression.
Our work in Egypt has focused on:
Diversifying independent media content;
Support to stakeholders who are committed to defending free speech and media freedoms;
Providing guidance to independent media in developing their organizational capacity and furthering the quality of their content;
Increasing the level of dialogue and interaction between Egyptian media professionals and their like-minded international and regional counterparts;
Documentary filmmaking including training, support to film festivals, and small-scale pre-production contributions.
Our impact so far:
Ensured the continuation of the production of professional and ethical journalistic content across different platforms;
Encouraged the initiation of creative youth media projects and freedom of expression practices among marginalized communities;
Increased the focus on the importance of media business planning and the exploration of alternative revenue generation models.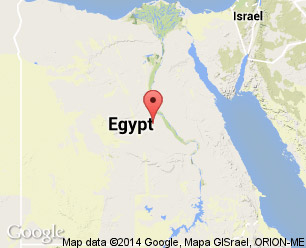 Contact person for Egypt
Michael Irving Jensen
Head of Department, Middle East and North Africa
+45 8832 7000
mij@mediasupport.org
Stories
Op-ed by executive director of ARIJ, Rana Sabbaggh, prior to the 11th Annual Forum.
...