Latin America & the Caribbean
IMS has been active in a range of countries in Latin America for almost a decade. During this time, the targeted killings of journalists and media workers have shifted from Peru and Colombia to Mexico and Central America. However, transnational security risks affecting rural areas linked to coverage of topics like organised crime, drug-trafficking and corruption continue to amalgamate these hot spot countries and lead to self-censorship.
Killings, silence and impunity have rattled the press cages of Mexico since 2006 where violence against journalists reporting on organised crime is systematically carried out by drug cartels, often in collusion with corrupt officials.
Since the 2009 coup in Honduras and up until 2012, at least 25 journalists have been killed in the country, some because they opposed the coup or published articles backing peasant land-reform movements, or reported on drug trafficking linked to Mexican cartels. None of the cases have been solved. In August 2012, the government announced that it would create a special entity for protecting journalists and solving the many murders of journalists.
At the same time, in Colombia in over 40% of the country state presence is non-existent and neo-paramilitary groups along with new alliances between the country's two predominant rebel groups, the Revolutionary Armed Forces of Colombia (FARC) and the National Liberation Army (ELN) are consolidating territorial control by tapping into the profits of transnational actors from the energy sector and the global drug trade system. Peace negotiations in late 2012 with FARC are still to demonstrate concrete results.
In Haiti, journalism has been challenged for a long time by insufficient training opportunities and weak organisation. This situation further deteriorated with the earthquake in January 2010 which affected journalists, media houses and associations directly, as well as increasing the demand for effective and precise news and information provision.
In Mexico, Honduras and Colombia and along the border to Venezuela and Ecuador, IMS works with a range of local and international media support actors to  improve the safety of journalists. Our focus is also on promoting dialogue between the media and the state including the security forces to foster greater mutual understanding.
Countries
Contact person for Latin America & the Caribbean
Stories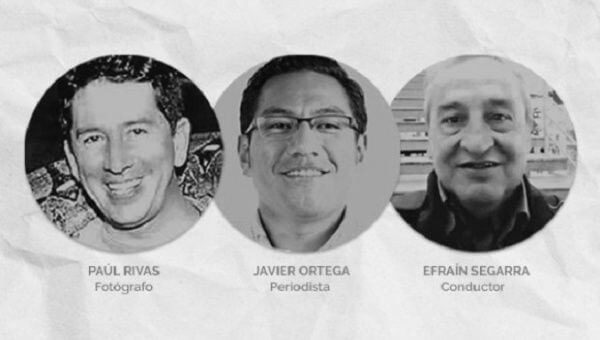 The deaths of Ecuadorian reporter Javier Ortega, photographer Paul Rivas, and their driver Efrain Segarra in Colombia seven months ago still haunt their families. A collaborative undertaking tell the story of their last reporting trip, …
...