Ukraine
Russia's aggregation against Ukraine and its occupation of Crimea and territories in the eastern regions of Luhansk and Donetsk, forced almost all local, independent media to leave occupied territories in 2014 to work in exile in other parts of Ukraine. Crimea has suffered in particular with all Ukrainian and Crimean Tatar media forced to leave or close, leading to an information vacuum on the peninsula.
There have been crucial efforts to reform and strengthen the environment surrounding the media on a national level, with the launch of the country's first public service broadcasting station. IMS' partner, the Kyiv-based Media Law Institute, has been actively involved in the work to reform the media and push forward the implementation of Ukraine's access to information legislation.
Due to the incredibly challenging political environment, the media in Ukraine has taken on several structural and cultural changes, including a diversification of news outlets and reporting. One of these changes that the EuroMaidan protests brought with it is a trend towards greater use of news sources on the internet in addition to those on TV.
IMS has worked to support media in Ukraine since May 2008 focusing on drafting and reforming media legislation in the areas of public service broadcasting, transparency of media ownership, access to information, and reforming state print media. IMS' current priorities in the country include: capacity building of media lawyers, legal protection of journalists and further enhancement of access to information. This is done in close partnership with national and international partners.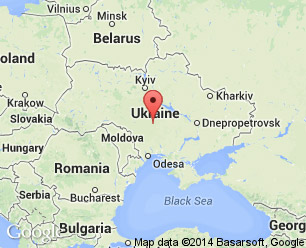 Contact person for Ukraine
Publications
Stories
We must ask ourselves why fake news stories have the power to become influential. IMS programme manager Antonina Cherevko argues that the reason is because fake news tap into negative stereotypes audiences already harbor.
...