Tajikistan
In Tajikistan, a toughened stance on civil society and independent media that followed 2013's presidential elections has continued, with increased pressure on journalists, activists, human rights defenders and the arbitrary blocking of several independent news websites and social media platforms. Taking its cue from other post-Soviet states, Tajikistan introduced in 2014 new amendments to legislation that gives the government broad powers to block websites and online services as long as a "national emergency" is declared.
Some media are continuously subject to lawsuits forcing them to shut down temporarily or permanently. The laws on media and the penal code are often not understood by editors and journalists, who are regularly subjected to lawsuits. Investigative journalists are also targeted regularly through arrests and lawsuits.
IMS worked in Tajikistan since the fall of 2011, focusing on improving the conditions of media through better access to information, increasing awareness of laws that work against media and strengthening investigative reporting.
There has also been a special emphasis on the younger generation of journalists through collaborations with IMS' previous partner Dast ba Dast, a multimedia journalism media outlet and training organisation. Dast ba Dast builds the skills of young people not only in journalism, but also in leadership and in bringing about positive social change in their immediate environments.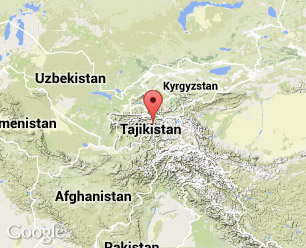 Stories
Recruitment of young people to join the conflict in Syria continues to grow. In Tajikistan, a group of journalism students took on the problem
...