Kyrgyzstan
The developments in Ukraine influenced the situation in Kyrgyzstan significantly in 2014. To some extent, the crisis divided Kyrgyz society into a pro-European and a pro-Russian camp with the first group mainly comprising people with access to foreign media, and the other predominantly made up of those following pro-Russian outlets.
Prior to these developments in the years after inter-ethnic violence in 2010, Kyrgyzstan has been widely regarded as one of the few emerging democracies in the region with an increasingly diverse media sector. The country has a somewhat higher level of freedom of expression compared to other Central Asian countries. However, while the media situation improved after the ousting of President Bakiev in April 2010, the media still faces many challenges.
The country's main TV and radio stations are dependent on the authorities for financial support. There is a political power struggle around the transformation of the country's biggest TV and radio stations from state-controlled outlets to a public service broadcaster. There is a lack of professionalism, especially in the Kyrgyz language print press. The country's Uzbek minority has limited access to information as few Uzbek-language media outlets exist – a situation that deteriorated after the ethnic conflict in 2010.
IMS' previous work in Kyrgyzstan, which started in 2002, clearly illustrates how working with enterprising, ambitious young journalists has a tendency to sustain growth in new ideas and initiate positive social change. IMS' previous partner, KLOOP Media Foundation, a young, online multimedia news portal and agency has been approached on several occasions by traditional, established news outlets for guidance and advice on online live-streaming.
Over the years, IMS has also collaborated with the Public Association "Journalist" (PAJ), the national public broadcaster OTRK and the news agency CA-news.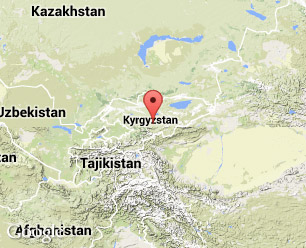 Contact person for Kyrgyzstan
Stories
New research of the Kyrgyz media sector shows that traditional media is only slowly beginning to take advantage of the Internet
...