Azerbaijan
As Azerbaijan continues its relentless oppression of critical and independent voices, the situation for much of the country's media remains critical.
Tightening its grip on civil society, the government has introduced requirements mandating all foreign donors to be approved by the government and dictating all civil society projects funded by external donors to be pre-approved by the authorities. These requirements have effectively shut down parts of civil society deemed too critical or too independent for the Azerbaijani authorities' liking.
Direct threats and physical attacks against opposition and independent media workers have occurred in a climate of near-total impunity. Several journalists and bloggers have been arrested on dubious charges and detained for extended periods. In this challenging environment, self-censorship has become increasingly commonplace and widespread. 
IMS is part of a coalition of freedom of expression and human rights groups that support Sport for Rights, a campaign that raises awareness of human rights abuses in connection with Azerbaijan playing host to a series of major sporting events in 2015.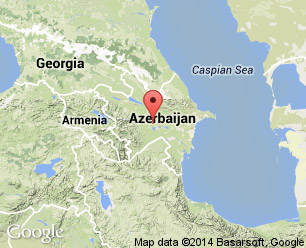 Contact person for Azerbaijan
Stories
Azerbaijani blogger Mehman Huseynov is on hunger strike in an Azerbaijani prison. International Media Support (IMS) is gravely concerned for the health and well-being of Mehman Huseynov and call for …
...