Pakistan
The Pakistani media landscape has expanded phenomenally over the past decade. The number of journalists has increased from 2,000 to over 18,000. Media density is uneven across the country with conflict and militancy in regions bordering Afghanistan affecting the media heavily. The media grapples with serious ethical issues, capacity constraints and impunity for those who attack journalists.
The media sector has an increasingly important role to play in the civil and political trans-formations taking place in Pakistan. As the principal gatekeeper on issues of governance, power and politics and as a mediator between state and citizens, the media needs supportive legal and regulatory frameworks that support the development of a professional, accountable media sector.
IMS has supported independent media in Pakistan since 2010. To enable the Pakistani media to fulfil its role in the country's fragile environment we focus on:
Improving the skills of media workers in the provinces;
Promoting the development of professional codes of conduct among journalists and institutions;
Implementing a safety mechanism that encompasses capacity building, monitoring threats, and assists journalists in distress and advocate governments in provinces.
Our impact:
Safety hubs established in six press clubs across Pakistan that provide journalism skills training, advice to journalists in distress, and support journalists with legal assistance.
The establishment of the Pakistan Journalist Safety Fund (PJSF) which provides legal, medical and financial aid, and relocation within the country for journalists in distress. By fall 2016, the PJSF has assisted over 60 journalists.
With IMS support, the Pakistan Coalition on Media Safety (PCOMS), an alliance of key media stakeholders, has since 2013 worked to create a safer environment for media.
The IMS-supported Pakistan Coalition on Media Legal Reforms (PCMLR) is a consultative and advocacy platform which has drafted a model broadcast law for the Government of Pakistan and parliament to consider.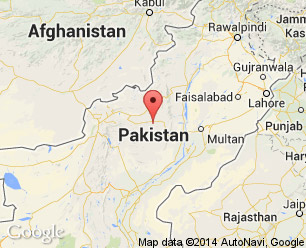 Contact person for Pakistan
Stories
#MeToo, #TimesUp #SheDecides resonate on a global scale and also mark the media industry's challenges with harassment …
...