Nepal
Nepal succeeded in ratifying its first democratic constitution in September 2015, establishing the country as a federal state. The constitution is seen as a major step forward for Nepal's stability and democracy, although several provisions potentially limit rights to freedom of expression.
Nepal's media is diverse and vibrant, but journalistic professional standards vary greatly. However, Nepal's period of political transition has not been free of violence, particularly for journalists and media who have been targeted over the years for their work by different political interest groups. Despite legal guarantees, journalists have been subjected to serious assaults and harassment and continue to be. Many of those who have attacked journalists in the past remain at large, furthering a climate of impunity and self-censorship.
IMS has been working in Nepal since 2002 advocating media freedom and working for the safety of journalists. Presently, IMS is engaged in:
Working to improve the safety of journalists by supporting the set-up of a national safety mechanism anchored with the National Human Rights Commission of Nepal with whom IMS has worked for years. This work falls under the international auspices of the UN Plan of Action for the Safety of Journalists and the Issue of Impunity
Professionalisation of community radios to enable them to hold the government to account and provide communities with relevant information.
Our impact:
After years of lobbying by IMS and partners, Nepal's Human Rights Commission is in the midst of establishing a national mechanism that addresses journalists' lack of safety and impunity based on a cooperation between government, security forces, journalists and civil society.
Nepal's Human Rights Commission is reviewing existing media laws and drafting the needed legal documents with IMS support to produce the rules of procedure necessary to operationalise a national mechanism for addressing journalists' safety.
Under the auspices of the UN Plan of Action on Safety and the Issue of Impunity, Nepal is one of seven countries taking part in an IMS-led project to document best practices on the safety of local journalists and promote peer to peer knowledge-sharing on this.
In the aftermath of the April 2015 earthquake, IMS' immediate support to community radio stations ensured that there was at least one operational radio in each province that could provide victims of the earthquake with lifesaving information.
IMS support and training of seven community radio stations across Nepal following the earthquake led to the production of stories that could hold the government accountable to its reconstruction promises.
Humanitarian aid stranded in a storage room was distributed after community radios brought this to the attention of authorities. Families separated during the earthquake were reunited and schools rebuilt only when community radios took up the local concerns.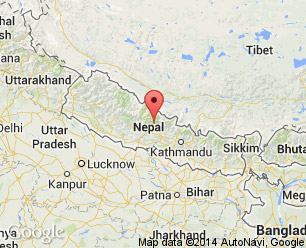 Publications
Partner organisations
Stories
Nepal's human rights commission and the country's federation of journalists expedite process of setting up an independent mechanism for protecting journalists and media freedoms
...