Myanmar
The landslide victory of Aung San Suu Kyi's National League for Democracy party in Myanmar in late 2015 has provided renewed hope for further change after a marked slowdown in media reform efforts.
Since 2011, significant reforms in the media sector have taken place, owever, much remains to be done and the onus is now on the NLD-led government and Myanmar's journalists to carry forward the progress and safeguard press freedom.
IMS has been active in Myanmar since 2006, initially supporting exile media. Between 2012-2015, with financial backing from Sweden, Norway and Denmark, IMS carried out the first phase of its media development programme in the first years of the country's democratic transition  period, working closely with a broad range of partners from media to government institutions, journalist associations, and civil society groups to develop a competent, professional and independent media.
In April 2016, IMS and Fojo Media Institute have embarked on a new three year programme that focuses on the further development of:
media-related law and policy-making;
the professionalisation of journalists and ethical standards;
community media and access to information.
Our impact so far:
IMS has supported the drafting of and consultation around new media laws, including the public service media law and broadcast law.
We supported the establishment of Myanmar's first independent interim press council in 2012 in a move to build a self-regulatory system for media.
Myanmar Journalist Network and Myanmar Journalist Association, established with support from IMS, now work to defend media rights.
The Myanmar Journalism Institute opened in Yangon in July 2014 with IMS supporting a viable organisational structure, a three-year strategic plan and input to the curriculum.
IMS has published the first Myanmar Handbook for Conflict Sensitive Journalism (CSJ) following training of 450 journalists in CSJ in areas such as Kachin and Rakhine state.
IMS/UNESCO assessment of Myanmar's media environment published by IMS in June 2016, building on UNESCO's Media Development Indicators with recommendations for the new government.
In 2015, we established a coalition of civil society organisations and media working to promote Right to Information (RtI) legislation together with Center for law and Democracy.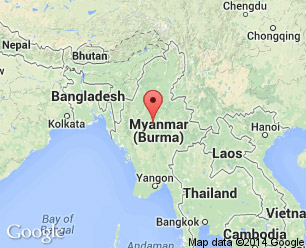 Contact person for Myanmar
Partner organisations
International Press Institute

Danish Institute for Multiparty Democracy

French Institute Yangon

Canal France International

Deutsche Welle Akademie

Australian Broadcasting Cooperation

Embassy of Denmark

Embassy of Norway

Embassy of Sweden

Democratic Voice of Burma

Mizzima Media

Yangon Photo Festival

Burma News International

National Management College (Yangon University)

Myanmar Programme for Multiparty Democracy

Myanmar Thematic Working Group on Media Development

Myanmar Radio and Television

Myanmar Storytellers

Myanmar Journalism Institute

Myanmar Media Library

Myanmar Media Lawyers Network

Myanmar Journalist Network

Myanmar Journalist Association

Myanmar Press Council (interim)

Stories
The signing of a new Memorandum of Understanding with IMS and Fojo Media Institute (IMS-Fojo) on 16 June signals a continued commitment by the Myanmar government to support the development of …
...