Myanmar
International Media Support in cooperation with Swedish Fojo Media Institute (IMS-Fojo) works in Myanmar to support the development of a professional, independent and accountable media in Myanmar with equal opportunity for men and women to engage in democratic reform.
In March 2016, Aung San Suu Kyi's NLD party took over government after the first democratic elections in decades. The years since then have been characterised by political uncertainties and slow delivery in a number of reform areas, which have contributed to overall poor developments including the media sector. Deep, analytical and unbiased content that provides in-depth and/or critical context of the country's current conflict and peace situation is significantly absent from mainstream media substance. Issues around the safety of journalists and access to information are factors contributing to the high levels of censorship among journalists in Myanmar. There has been a major shift in how people access news and information in 2018 with better access to sim cards, internet, cheap mobile phones. In 2018, approximately 34 percent of the population has access to the Internet (up from 26 percent in 2017) and are active social media users.
The joint IMS-Fojo media support programme initiated in April 2016 focuses on:
Media law reform that supports a stable media environment and independent media
Building the skills and hereby improving ethical standards of media
Expanding media outreach and access to information through community media
Research on media and its audiences
Safety of journalists
Our impact so far:
In December 2017, the Ministry of Information released the second draft Rights to Information Bill based on inputs from IMS-Fojo programme partners. RTI legislation is designed to clearly outline what information journalists can and cannot access.
Legal support to local organisations contributed to the advocacy campaign organised against 66d (a provision under the Telecommunication Act, which has been the most used law to hinder freedom of expression). The campaign resulted in parts of the legislation being amended in August 2017.
The first Gender in Myanmar News study in Myanmar was released in November 2017 together with our partner organisation Myanmar Women Journalist Society. The study shows that there are only 16 % female voices in Myanmar news compared to 80 % male.
The Myanmar Journalism Institute supported by IMS-Fojo and to which IMS has been one of teh founding members, is the only independent journalism institute in Myanmar offering teaching, based on international standards.
IMS-Fojo is behind the country's first safety fund for journalists. The safety fund supports journalists in need of legal, financial, psychosocial support, relocation etc.
IMS-Fojo are working with local communities in Chin State and Tanyigone Village to set up community radio pilot schemes
IMS and UNESCO launched an assessment of Myanmar's media landscape in May 2016 carried out according to UNESCO's Media Development Indicators.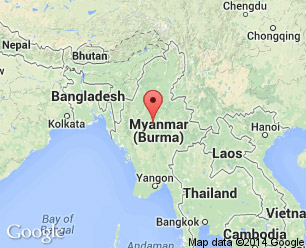 Contact person for Myanmar
Partner organisations
Myanmar Women Journalists' Society

Embassy of Sweden

National Management Degree College (Yangon University)

Myanmar Media Development Thematic Working Group

Myanmar Radio and Television

Myanmar Journalist Network

Myanmar Journalist Association

Stories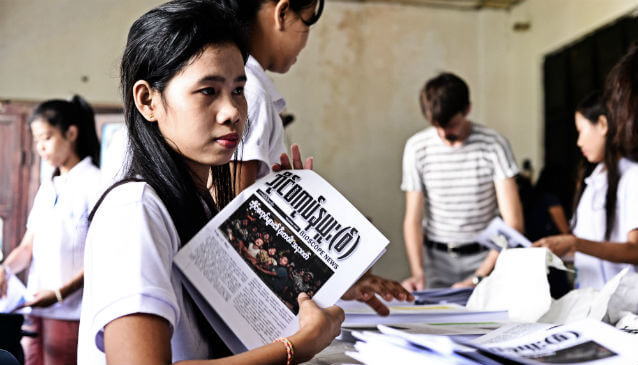 Come to the launch of two new IMS reports covering aspects of the Myanmar media landscape in 2018.
...