Somalia
In the hostile and volatile environment that Somalia offers, IMS and the Swedish Fojo Media Institute initiated in 2014 a new four-year joint programme to address some of the vast challenges facing the media to enable it to become a driver of peace, reconciliation, accountability and citizen participation.
Gender equity and women's participation in the media is a key priority in the programme. Gender issues are often wide-ranging and deeply ingrained into cultural practice and social norms. Therefore the programme will address gender composition of media councils, editorial policies on the portrayal of women and on coverage of gender issues, strategies to advance women into leadership roles in media houses, as well as gender equality awareness and the fair portrayal of women and men through professional skills training.
The programme will also look to improve the safety of journalists, strengthen the economic sustainability of media houses, enhance editorial independence and bolster professional journalism skills. The broad media sector approach of the programme is a key aspect of our way of doing media development.
In addition to its country-wide programme, IMS also supports the humanitarian radio service Radio Ergo, a unique producer and broadcaster of original Somali programming on humanitarian issues. With radio the most accessible media platform in the country, the programming gives ordinary Somalis a voice, and facilitates positive dialogue and discussion between the Somali population and the international humanitarian community. The project supports a network of approximately 25 local correspondents giving it unparalleled access to information across the Somali-speaking region.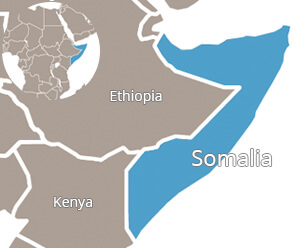 Contact person for Somalia
Stories
The heartbreaking story of nine-year old Maimun, who trekked with her younger siblings on a survival walk of nearly 350 km across drought-ravaged southern Somalia, became the talk of Somali social …
...