We work to enable local media to reduce conflict, strengthen democracy and facilitate dialogue.
About our work
Connect with us
Stories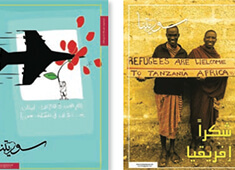 The IMS-supported independent Syrian newspaper Souriatna has been recognised by the European Newspaper Awards
...
Seven Arab women media professionals visited Denmark to discuss how media can be used as an active tool in the development of women's rights and gender equality
...
​