We work to enable local media to reduce conflict, strengthen democracy and facilitate dialogue.
About our work
Connect with us
Stories
Documents dumped in a lake and a president on the run. YanukovychLeaks had all the elements of a crowd puller when the story broke during …
...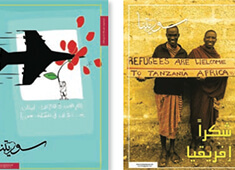 The IMS-supported independent Syrian newspaper Souriatna has been recognised by the European Newspaper Awards
...
​