We work to enable local media to reduce conflict, strengthen democracy and facilitate dialogue.
About our work
Connect with us
Stories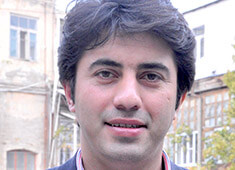 A year after the Azerbaijani government launched an unprecedented crackdown on human rights, the situation in the country continues to deteriorate.
...
The human rights coalition Sport for Rights urges the EBRD's bank to reject a USD 500 million loan based on the lack of respect for human rights and democratic institutions in Azerbaijan
...
​